We take a look at Travis Kelce's parents Ed and Donna Kelce after the Chiefs TE had a Monday Night Football to remember.
Travis Kelce is one of the NFL's greatest ever tight ends. The 33-year-old is a seven-time Pro Bowler and a three-time first-team All-Pro selection, and was voted to the NFL 2010s All-Decade Team.
Kelce, who was drafted in the third round of the 2013 NFL Draft, was also part of the Chiefs team who won Super Bowl LIV over the San Francisco 49ers.
On 10 October 2022, Kelce set a Monday Night Football record, and people wanted to know more about his personal life.
Chiefs TE sets multiple records vs Raiders
The Kansas City Chiefs overcome a 17-point second-quarter deficit to defeat the Las Vegas Raiders 30-29 in Week 5's Monday Night Football game.
The Chiefs proved once again they are impossible to count out, with Patrick Mahomes throwing four touchdown passes to Travis Kelce to snatch the win.
Kelce finished with seven catches, 25 yards, and 4 TDs. He is the first player with 4 Rec TDs in a game in Monday Night Football history. Per StatMuse, it is the fewest REC YDS by a player with 4+ REC TD ever in a game.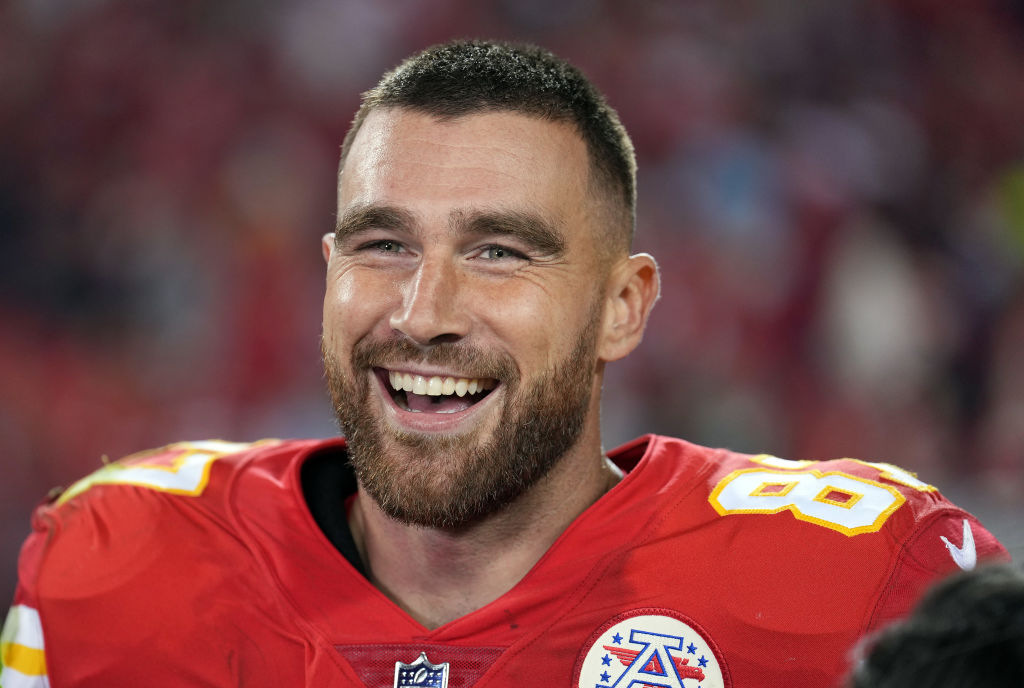 What we know about Travis Kelce's parents – his dad, Ed
The Chiefs star was born on October 5, 1989, in Westlake, Ohio. Travis Kelce's parents are dad Ed Kelce and mom Donna Kelce, and his brother, Jason, is a center for the Philadelphia Eagles.
Travis' parents have been incredible supporters of his throughout his football career, and they often attend his games.
After his Super Bowl win in 2020, Kelce spotted his dad in the crowd and he yelled, "Papa!" as he went to hug him.
"I'm so happy for you," Ed reportedly said. "You've worked so hard all your life. Never ever really got the recognition you deserved."
Ed has been a huge influence on both brothers.
"All I had been doing is playing outside, playing sports my entire life," Travis told ABC News in 2017.
"I mean, they played every sport you could possibly think of. And both of them are extremely driven, extremely tenacious humans. I think they're highly motivated and they hate to lose. I don't know if that's inbred in them, or they spurred each other on with that," Donna Kelce told NFL.com.
His mom, Donna, attended both son's games in 2023
Donna Kelce is an equal fan of both her son's teams. In 2017 she wore a custom-made jersey that was half Eagles and half Chiefs as her sons played against each other:
On Super Wild Card Weekend in early 2022, Donna made it her mission to attend both her sons' games. She traveled almost 1,300 miles in one day in order to be in the stands at both games.
Donna started at Tampa's Raymond James Stadium as Jason unfortunately lost to the Bucs. She then hopped on a flight to Kansas to watch Travis take on the Pittsburgh Steelers.
Fortunately for the Kelces' the Chiefs eliminated the Pittsburgh Steelers with a 42-21 victory. Afterwards, Donna said: "That's what makes sports so great, because you can be depressed in the morning and elated in the evening."
Related Topics