Former Detroit Piston Rasheed Wallace made some questionable comments about LeBron James on a recent podcast. The big man claimed LeBron wouldn't have been as successful in Sheed's era, prompting a strong backlash on social media. LeBron dunking on Wallace may have been mentioned once or twice...
Rasheed Wallace makes bold claim about LeBron James
Former NBA All-Star Rasheed Wallace recently made some rather bold comments about LeBron James.
Wallace played from 1995 to 2013, and was part of the '04 Pistons who won the NBA title.
He appeared in a recent episode of Million Dollaz Worth of Game and said Lakers superstar James wouldn't have been "as successful as he is now" if he had played in Wallace's era.
He said: "He [LeBron] probably would've done good with his physical stature, with him being bigger than the majority of the rest of the players.
"So he probably would've held his own, but I don't think he would be as successful as he is now. It's a whole different era back then. I couldn't necessarily say that he would've been a beast but I think he would've held his own."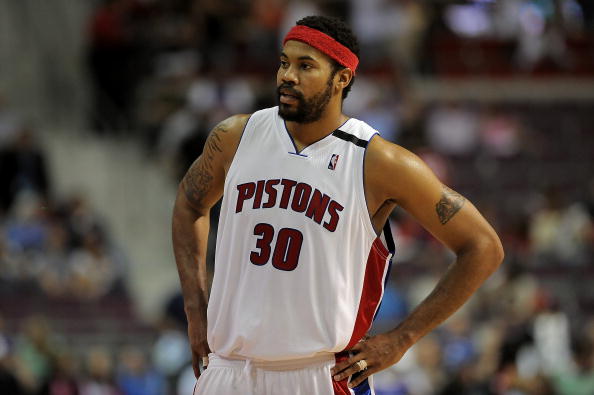 Fans react to Wallace' comments about James playing in his era
Wallace is more of an authority on the NBA than most; he played 16 seasons in the league for the Bullets, Trail Blazers, Hawks, Pistons, Celtics, and Knicks.
Furthermore, the league has changed from the era Wallace played in to the one LeBron is in now.
The 3-point shot has become much more prevalent, and due to the standard of officiating the league today is seen as a lot softer.
However, LeBron is unequivocally one of the greatest players of all time – a generational talent who would no doubt dominate in any era, just like MJ, Magic, Bird, and all the other greats.
NBA Twitter found Wallace's comments rather strange, and pushed back hard on his claims.
They also made the point that LeBron DID play in Wallace's era after entering the league in 2003.
And yes, LeBron dunking on Rasheed Wallace came up once or twice.
We highly doubt LeBron cares about Wallace's comments, but they could motivate him heading into year 19.
James has been doubted throughout his career, and more often than not, has the last laugh.
Related Topics