On 28 July, the New York Giants announced they had cut Kelvin Benjamin. However, rumours started circulating that the 30-year-old was cut for rather bizarre reasons. Did Kelvin Benjamin really get caught stealing food?
Kelvin Benjamin cut by New York Giants
Kelvin Benjamin's time with the New York Giants ended on Wednesday afternoon.
The former first-round pick was cut from the roster, leaving him without a team.
His release came after a long conversation with general manager Dave Gettleman and head coach Joe Judge.
TRENDING: What happened to Undisputed with Skip and Shannon? 
It's not a huge surprise Benjamin was cut – he hadn't appeared in the league since 2018.
However, in May the Giants gave him a year one contract following stints with the Carolina Panthers, Buffalo Bills, and briefly, Kansas City Chiefs.
OLYMPICS: Who are NBC's 2021 gymnastics commentators?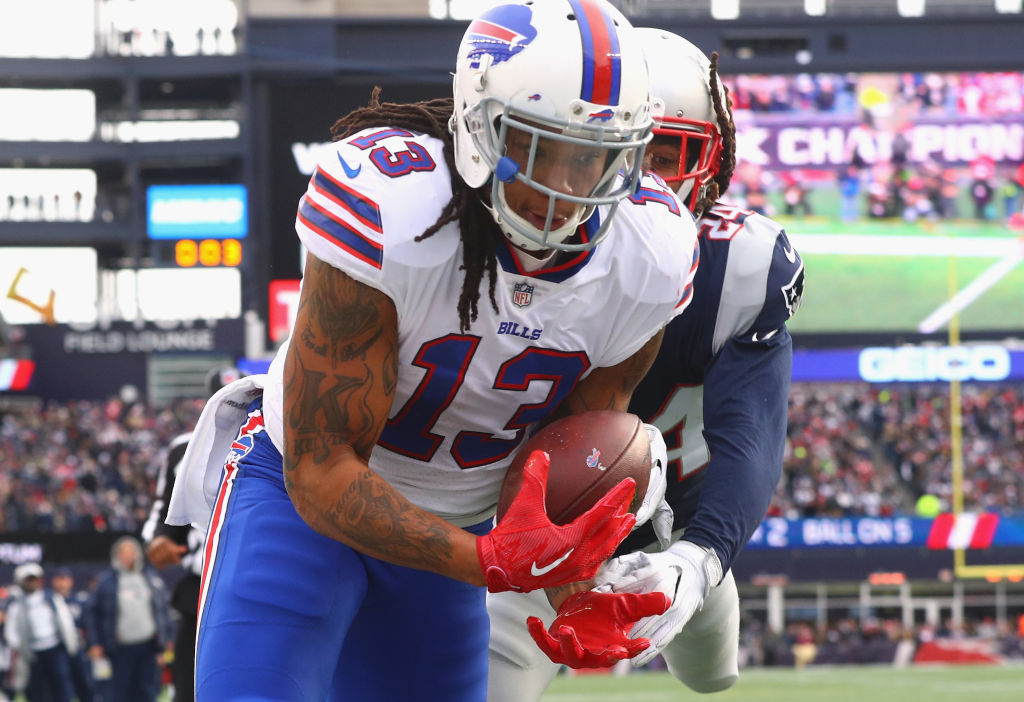 Rumours circulate about Kelvin Benjamin stealing food
There was some unexpected controversy following the move by the Giants on Wednesday.
A parody account tweeted that Benjamin was cut because he was caught stealing food from the team's facility.
Some credible reporters even ran with the story.
Did he actually steal food?
Benjamin was not cut for stealing food.
Sports Illustrated corroborated that it was false by saying: 'A tweet that suggested a "strange reason" for the release was a hoax.'
Nevertheless, Twitter seemed convinced by the hoax.
Twitter, remember to check your facts.
Related Topics