As former Cardinals coach Kliff Kingsbury reportedly buys a 'one-way ticket' to Thailand, some NFL fans are wondering if Kingsbury is married.
This month, the Arizona Cardinals fired head coach Kliff Kingsbury after a difficult 4-13 season in NFC West. Despite other teams in the NFL expressing interest in hiring Kingsbury, the former Cardinals coach has swapped out the semiarid deserts of the US for the sunny beaches of Thailand.
"Multiple teams have contacted Kliff Kingsbury for their vacant OC [offensive coordinator] job," Fox's Peter Schrager tweeted. "He bought a one way ticket to Thailand and has told teams (respectfully that he's not interested at the moment."
Having packed up his life in the United States to move halfway across the world, you might be curious about how this affects his home life. So, if Kliff Kingsbury married? Does he have kids? Let's take a look.
Is Kliff Kingsbury married?
No, Kliff Kingsbury is not married and has never tied the knot. The 43-year-old American football coach has never confirmed that he has married anyone, although has had several reported relationships.
Kingsbury was born on August 9, 1979 in San Antonio, Texas to Tim and Sally (née Moeller) Kingsbury. It comes as no surprise that Kingsbury ended up in the industry he's in, given that his father was the head coach of his high school's football team. Kingsbury played quarterback for the Texas Tech Red Raiders before being drafted into the NFL. His professional playing career lasted from 2003 to 2007, after which he began his coaching journey.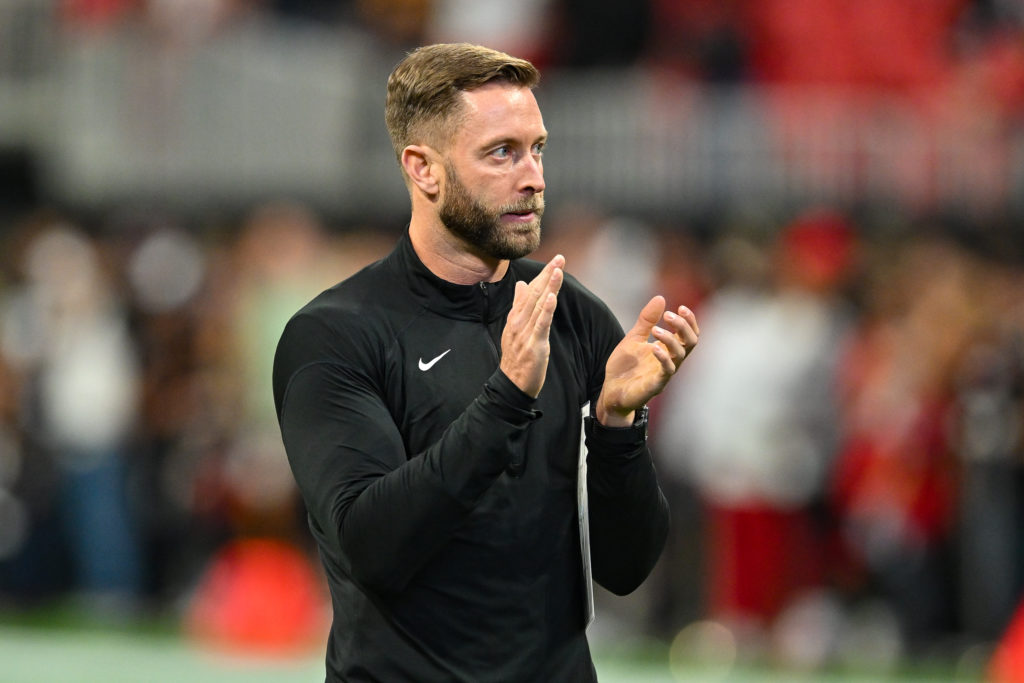 Kliff Kingsbury was last linked to model girlfriend Veronica Bielik
Over a year ago, it was reported that Cardinals head coach Kliff Kingsbury was in a relationship with Veronica Bielik. The Polish model was first linked to the NFL coach in October 2020 but the pair never confirmed their relationship to the press.
The model allegedly posted a series of Instagram posts from what appeared to be Kingsbury's house in Arizona. A source then reported to sports site SideAction that Kingsbury and Bielik's relationship was back on the cards, as of December 2021.
Since then, neither Kingsbury nor Bielik have commented on the status of their reported relationship. However, Veronica Bielik has been in Thailand since the start of the new year. Fans are under the impression the pair are still in a relationship.
Before Veronica Bielik, Kingsbury was romantically linked to sportscaster Holly Sonders. The pair split in 2019. In December 2019, Sonders announced her engagement to professional gambler Dave Oancea, also known as "Vegas Dave." They have since broken off the engagement.
About the Kingsburys family life
Kliff Kingsbury's family is based in Texas. His father coached at New Braunfels High School and his mother was a teacher there.
Tim and Sally Kingsbury reportedly tied the knot in the summer of 1973. Tim Kingsbury had just been awarded the Purple Heart after his service in the Vietnam War. The couple had met at Southwest Texas State (SWTS). Sally Kingsbury received the Lyndon B Johnson's Scholar award while at SWTS, on the government program.
Kliff also has an older brother named Klint Kingsbury.
Tragically, when Kliff Kingsbury was just 24 years old, his mother passed away. She had soft tissue sarcoma, a form of cancer.
Does Kliff Kingsbury have kids?
No, Kliff Kingsbury does not have any children. If you were wondering if the former Cardinals coach was going to pack up his whole family life to move to Thailand, this does not appear to be the case.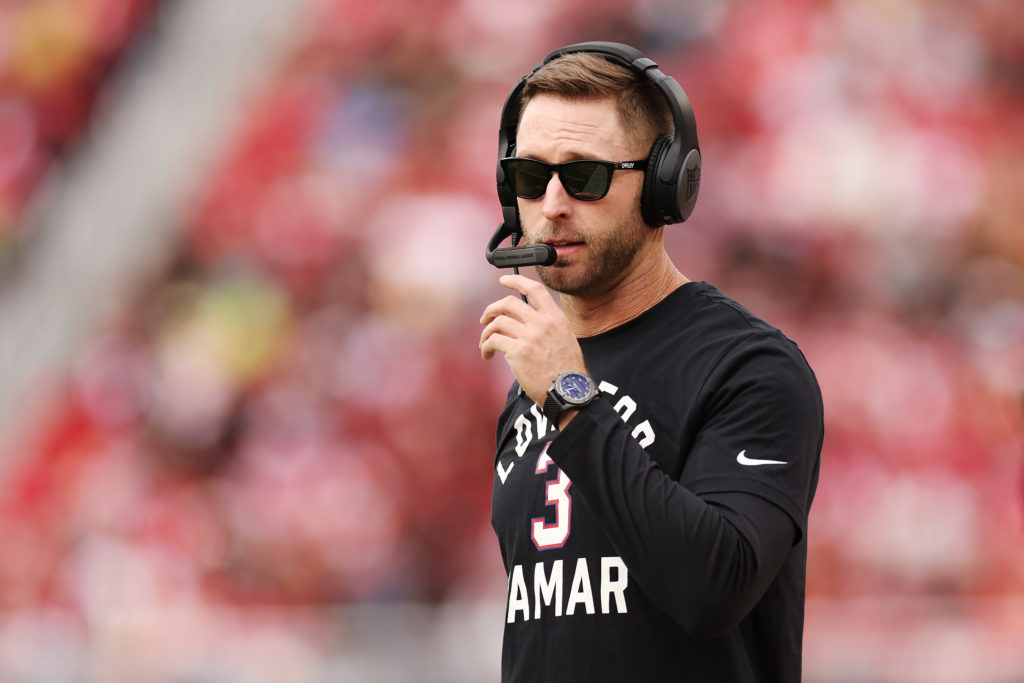 Related Topics