Does Dwayne Haskins have a girlfriend? Photos have surfaced of the Washington quarterback partying without a mask at a strip club on Sunday night. Haskins has since apologised for putting his team at risk and coach Ron Rivera says the Washington Football Team will handle the matter internally.
Who is Dwayne Haskins?
Dwayne Haskins is an quarterback for the Washington Football Team.
Haskins previously played college football for Ohio State University and was drafted into the NFL in 2019 in the first round.
Born on 3 May 1997, the young football star is only 23 years old.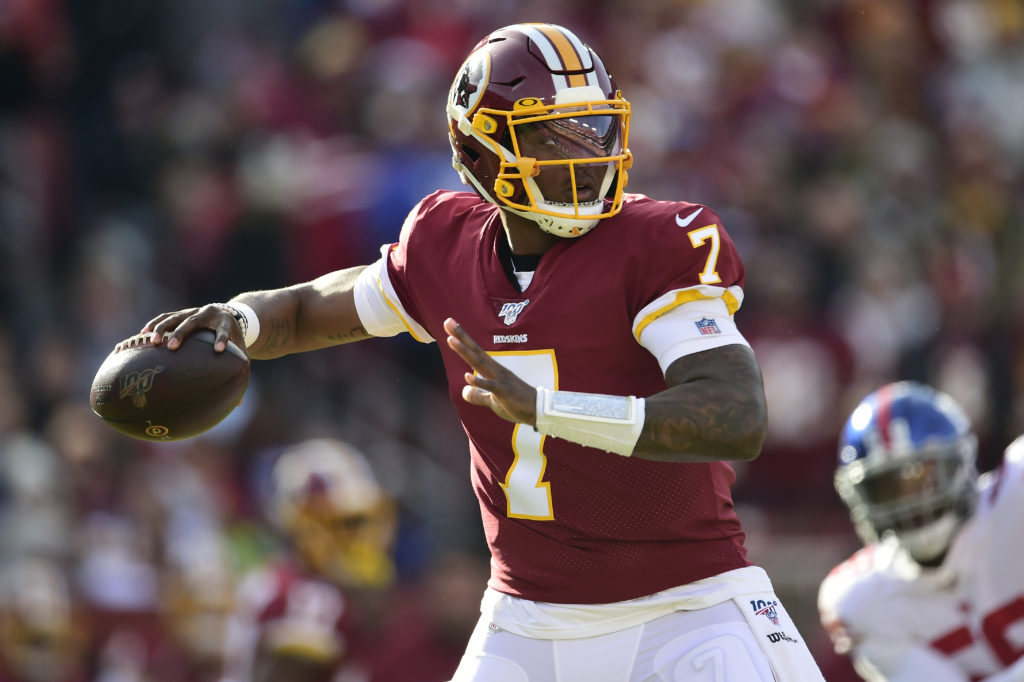 Haskins apologises for maskless party photos
Haskins' own social media posts were circulated around Twitter and revealed that he had partied without wearing a mask, breaking the NFL's covid protocol.
The NFL star was seen partying at a strip club on Sunday and has since issued an apology for his reckless behaviour.
He was previously fined nearly $5,000 in October for breaking covid-related rules.
Haskins has said: "It was irresponsible and immature of me and I accept responsibility for my action."
He also apologised for: "creating a distraction for my team during our playoff push. I will learn and grow from this and do what's best for the team moving forward."
Does Dwayne Haskins have a girlfriend?
Although very private about his relationships, Haskins is reported to be dating Savhana Arai Cousin.
However, there are no photos of the couple together on her Instagram, and Haskins' Twitter and Instagram accounts are now private.
Cousins was born in Green Springs, Ohio on 27 July 1998.
She runs a streetwear brand called Premiere 119 and previously attended the University of Cincinnati.
However, Cousins has not yet responded to Haskins attending a strip club or defying covid-19 rules.
Related Topics