Thon Maker's NBA career is still up in the air after being waived by the Cleveland Cavaliers at the beginning of 2021. Still, the 7ft center has been enjoying the NBA Summer League, cheering on brother Matur Maker. Thon also posted a pretty hilarious tweet about being compared to Bol Bol – check it out.
Thon Maker – career so far
Maker was a seriously exciting prospect when he was drafted by the Milwaukee Bucks in 2010.
The 7ft center showed early promise, typified by a stellar performance against the Celtics in the 2018 postseason. (He had 14 points, 5 rebound, and 5 blocks in 24 minutes.)
Since then, however, the South Sudanese-Australian has struggled to kick on with his NBA career.
He subsequently played for the Piston and Cavs, but was ultimately waived by the latter earlier this year.
Since then, news has been quiet on the Thon Maker front, minus a few workout videos and him putting up shots in the gym.
At this point, it remains to be seen if the 24-year-old's future lies with the NBA or overseas.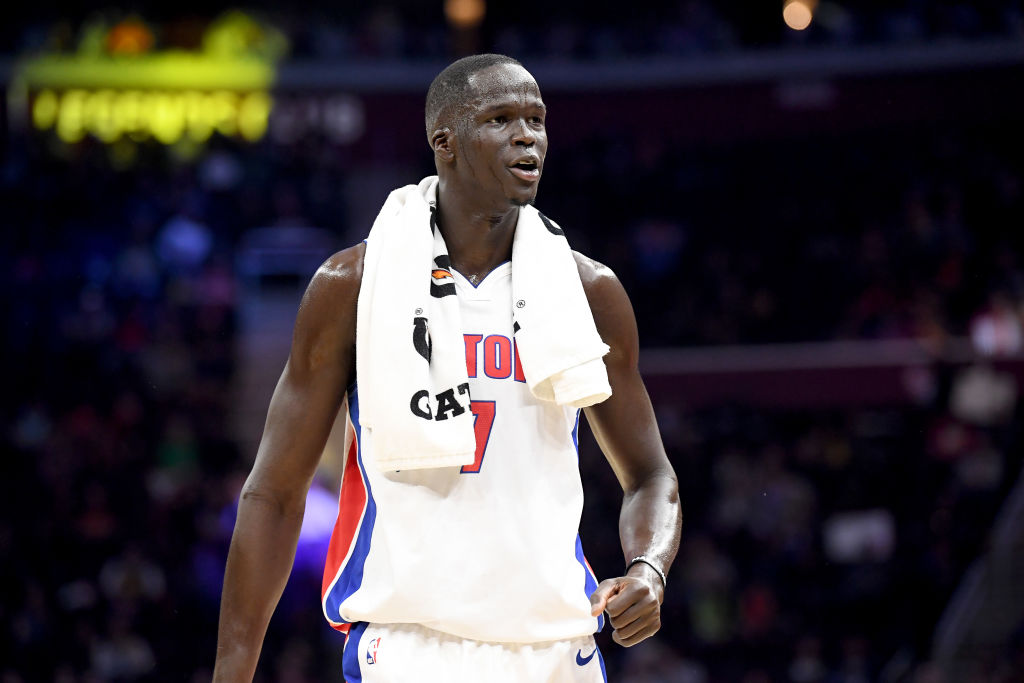 Maker makes hilarious Bol Bol tweet while watching Summer League
Despite the uncertainty around his NBA future, Thon Maker has still be tuning in to the NBA Summer League.
His younger brother, Matur Maker, is currently playing for the Denver Nuggets in Las Vegas. Thon has showed his support by retweeting some of Matur's highlight plays.
However, something else recently caught the eye of the center.
During the Milwaukee vs Denver game, Thon tweeted about Nuggets center Bol Bol.
Bol was a DNP during that particular game, but has impressed during Summer League so far.
Thon Maker tweeted out a pretty hilarious tweet about the comparisons between the two, and how he often gets mistaken for Bol.
When someone in the comments questioned if he'd been asked 3,500 times, Thon replied that he'd been getting it a lot during Summer League.
Bol Bol enjoying life in the Summer League so far
The comparisons between Thon Maker and Bol Bol are not all that surprising.
Both come from Sudanese heritage and are 7ft+ tall.
However, in terms of basketball, the comparisons stop there.
Bol Bol has looked promising in the Summer League this year, demonstrating an ability to draw fouls and get to the line.
His minutes will obviously be limited in the regular season with the reintroduction of MVP Nikola Jokic, but there's no doubt he can be an important role player on the Nuggets roster.
"We got him playing the five and the four," assistant coach Charles Klask said in August.
"He's going to kind of be our Summer League version of Nikola when he's at the five.
We're going to try to play through him a lot. He's a really good passer. He can see over the defense…He's got a unique skillset and we're going to try and highlight that in some different ways."
Related Topics