News that Rudy Gobert is not a top 10 jersey seller in France recently amused a certain section of NBA Twitter.
The Minnesota Timberwolves pulled off one of the boldest moves of the offseason by acquiring Utah Jazz center Rudy Gobert.
The Timberwolves sent Malik Beasley, Patrick Beverley, Jarred Vanderbilt, Leandro Bolmaro, No. 22 pick Walker Kessler and four first-round picks to the Jazz, according to sources. Utah will acquire unprotected picks in 2023, 2025 and 2027 and a top-five-protected pick in 2029 in exchange for the Frenchman, who has been in Utah since 2013.
During his time in Utah, the 7ft 1in big man established himself as one of the best rim protectors in the league.
He won the NBA Defensive Player of the Year award three times, and was voted a three-time All-Star. He was also a four-time All-NBA Team member, and six-time All-Defensive First Team member.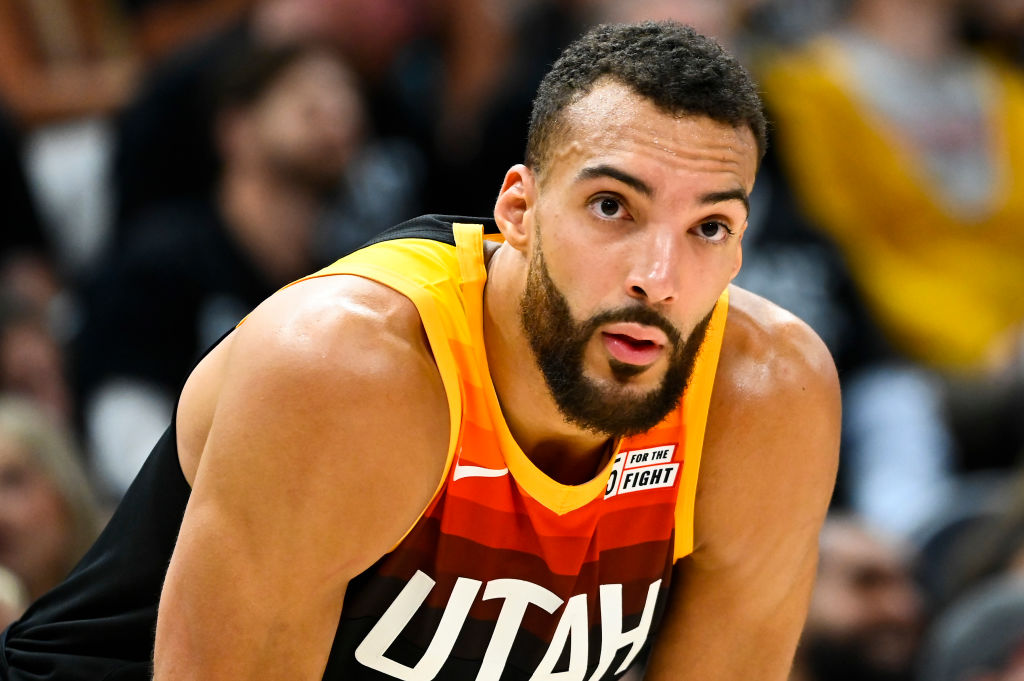 NBA reveals most popular jersey sellers in France
Recently, a list of the top 10 jersey sellers in France went viral. The full list was shared on social media, and included a number of high-profile superstars including Steph Curry, LeBron James and Ja Morant.
A number of European players also made the list including Giannis Antetokounmpo and Luka Doncic.
You can see the full list below:
Rudy Gobert trolled for not appearing on the list
Conspicuous in his omission from the list was Rudy Gobert. Gobert was born in Saint-Quentin, Aisne, in the north of France, and has represented France at international level throughout his career.
He was part of the team that won the bronze medal at the 2014 FIBA World Cup, and also won a bronze medal with France at the 2019 FIBA World Cup.
In the 2020 Olympic Games in Tokyo, Gobert guided France to a silver medal, starting in all games and averaging 12.2 points and 9.3 rebounds.
French players have been well represented in the NBA for a number of years, from the likes of Tony Parker to Joakim Noah, Nicolas Batum and Boris Diaw. Presently, though, Gobert is undoubtedly the biggest French star in the NBA, so it comes as a surprise he's not a top jersey seller.
People on social media were also pretty surprised with many trolling Gobert for being unable to sell jerseys in his home country.
Reasons why he may not be a top jersey seller
To be fair to Gobert, there could be a few factors as to why he's not a top seller in his home country. As one fan commented, most of his French supporters would already have his jersey by now and wouldn't necessarily need to buy another.
Others suggested they'd be more likely to buy a French jersey with his name on as opposed to a Utah Jazz uniform. Another commented that it could be because a lot of European fans buy merchandise locally rather than from the official NBA store.
It could also be because he's primarily a defender who's just not as exciting as a Steph Curry or Ja Morant. Until recently, he also played in a small market with a lot of fans wanting jerseys from big market teams like the Lakers and Heat.
Not that Gobert will likely mind about all this. He's now part of an exciting Timberwolves roster who will be one of the many contenders out west next season.
Do you think he will be a success in Minnesota? Let us know in the comments below!
Related Topics