Everyone remembers Michael Jordan, even if they're not interested in basketball. He's not just a legend of the game, he was sport's first pop-culture icon. ESPN recently released ten-part documentary The Last Dance, a compelling and thrilling look at Chicago Bulls' 1997-98 season. It was largely filmed behind the scenes, with a camera crew even allowed into the locker room.
More than 23 million people have watched The Last Dance on Netflix so far, beating several broadcast records. Its success has become planetary thanks to Jason Hehir's direction. He was able to surgically explain why the Chicago Bulls' dynasty is deemed the strongest ever.
You don't need to know much about basketball to understand and enjoy The Last Dance. Every detail is narrated through enthralling and well-structured flashbacks.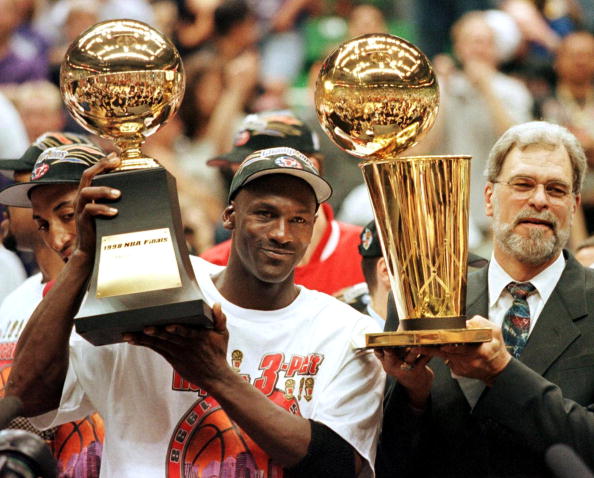 How winners cope
One of the documentary's goals was to chronicle how winners cope with franchises, defeats, pressure and rumour. The film revealed lots of stories about Jordan, his relationship with team-mates and opponents, and how the world idolised him.
The film also revealed an unseen Michael Jordan – a ruthless competitor and one of the greatest trash-talkers in the League. He was a good guy off the court despite his harsh style of leadership.
During practice, he often provoked his far less competitive team-mates: "If you can't handle pressure from me, you're not going to be able to handle the pressure of the NBA play-off." It was his way of bringing team-mates up to his obsessive desire to win.
Everybody knew that was impossible to accomplish, and Jordan knew it too. But Steve Kerr's NBA title-winning-shot in 1996-97 against Utah Jazz was evidence MJ trusted his team-mates.
Warrior
With five seconds of the game remaining, Jordan pump-faked and stepped through the Jazz double-team. He found Kerr wide open – and the rest is history. Kerr said: "I've always tried to show him I was a warrior. That's how I gained his respect."
By the 1990s, the Bulls had become global icons and the NBA grew exponentially as a commercial brand, earning billions of dollars. Jordan had to deal with media pressure every day.
The loss of his father ramped up that pressure and Hehir magically depicts Jordan's feelings soon after winning the 1992-93 championships title through emotional face-to-face interviews and media reconstructions of the tragic death.
If Jordan was Batman, Scottie Pippen was Robin. One episode traces the Arkansas roots of the future Hall of Famer, who signed an underpaid $17 million contract for seven years.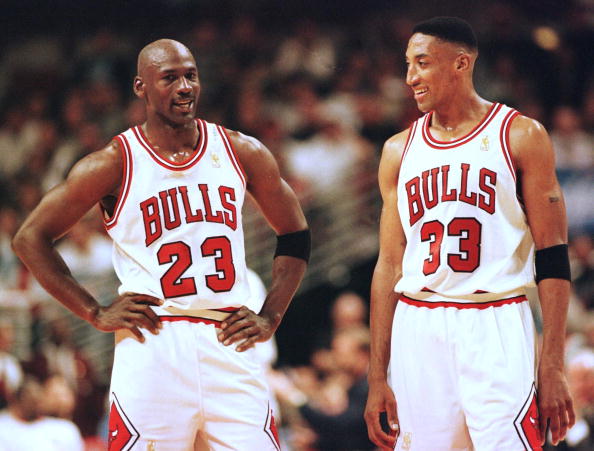 The last dance
Pippen was disgruntled before the 1998 season began. It was one of many troubles that season for Zen-coach Phil Jackson, who was the true architect of this unforgettable team. He had squabbled fiercely with general manager Jerry Krause about dismantling the squad.
Jackson handled a tough array of personalities in the locker room. His worship of Native American philosophy helped him touch the right strings of every player, especially a backbone that included Dennis Rodman and Toni Kukoc.
Rodman's impact and eccentricities are explored in the third episode. His 48-hour wild trip to Las Vegas in the middle of the season belongs to the Rodman character. But the centre's crucial role in Bulls victories is documented.
Rodman's rebound ability, the way he switched in defence, and the electricity he gave were all impressive skills Jordan needed to win.
Chasing a second 'three-peat' – winning an NBA championship in three consecutive seasons – hasn't happened many times. Some people still wonder what would have happened if Bulls' front office decided not to rebuild the team and kept the same players for one more year.
Perhaps Jordan would have a seventh ring on his fingers? There's no doubt The Last Dance is one story we'll never forget.
Related Topics