Team USA are coming off the back of consecutive losses for the first time since going pro in 1992.
Team USA and San Antonio Spurs head coach Gregg Popovich is under immense pressure to turn things around before the Olympics start later this month.
Ahead of that, many fans want to know more about the credentials and net worth of the veteran coach.
Team USA loses to Australia
Last night (12 July), Team USA lost to Australia 91-83.
Team USA hasn't had the best start to its Olympic campaign, losing to Nigeria only a few days prior.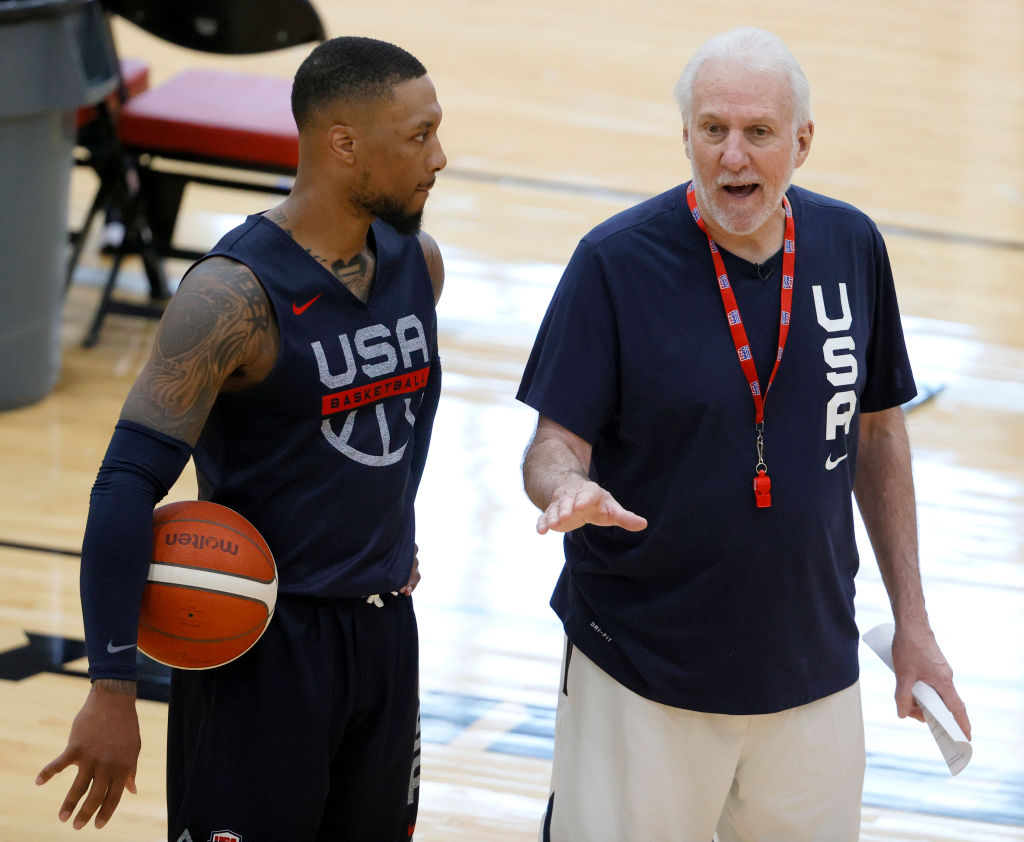 Team USA are heavy favourites to win both the men's and women's Olympic events.
Gregg Popovich came under some intense questioning after the loss last night. Popovich decided to bench Jason Tatum and Bam Adebayo for Draymond Green and Jerami Grant.
Commenting on how previous USA teams would comfortably win the majority of international fixtures, All-Star Damian Lillard said.
"It's not the first time that I've seen Team USA be tested."
He continued: "Maybe not beat two times in a row, but I've seen it before. These other teams and these other countries just continue to improve. These players, they get better, they get more confident and they also want to beat us badly. It's definitely noticeable when you're on the court."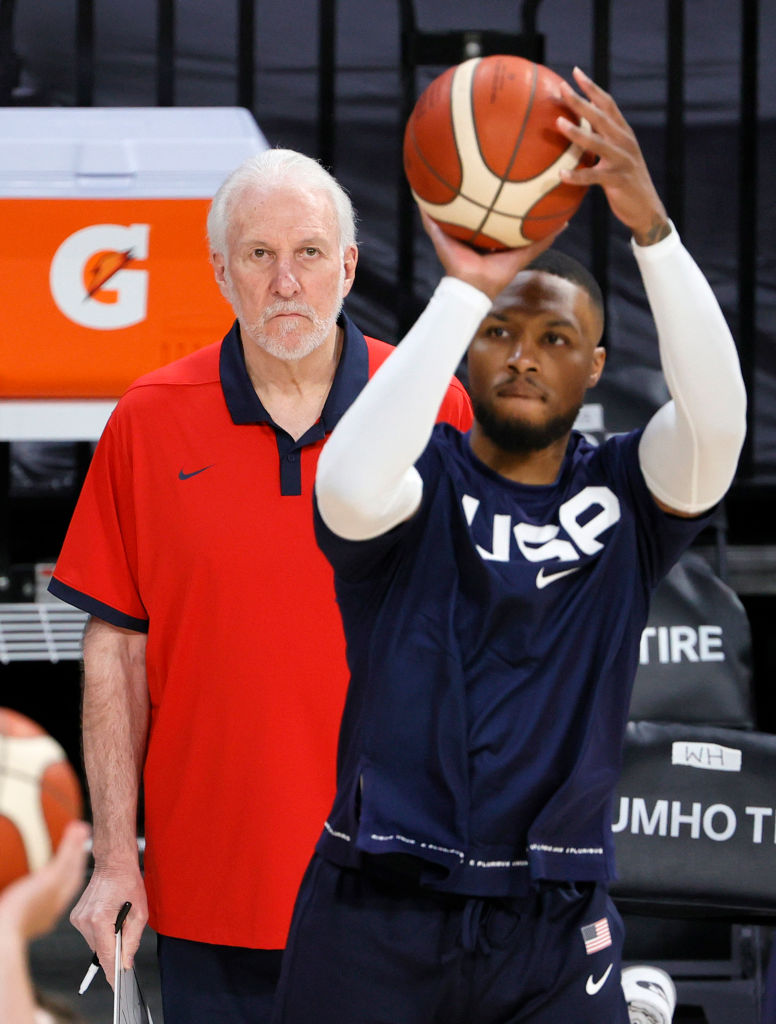 Popovich then interrupted. He said: "Let me also answer that question. You asked the same sort of question last time, you assume things that aren't true."
Popovich continued: "When you make statements in the past, just blowing out these other teams, number one you give no respect to the other teams. I talked to you last time about the same thing."
The coach was clearly unhappy at the line of questioning. Popovich felt the 'blowout' narrative is incorrect and the level at the Olympics and other nations deserves more respect.
Gregg Popovich's career and bio
Gregg Popovich was born 28 January 1949 and is head coach of the San Antonio Spurs and Team USA.
Popovich took over the Spurs in 1996 and is the longest-tenured coach in the NBA and all major sports leagues across the US.
Often referred to as 'Coach Pop' or just 'Pop', the veteran is widely considered one of the best coaches in NBA history.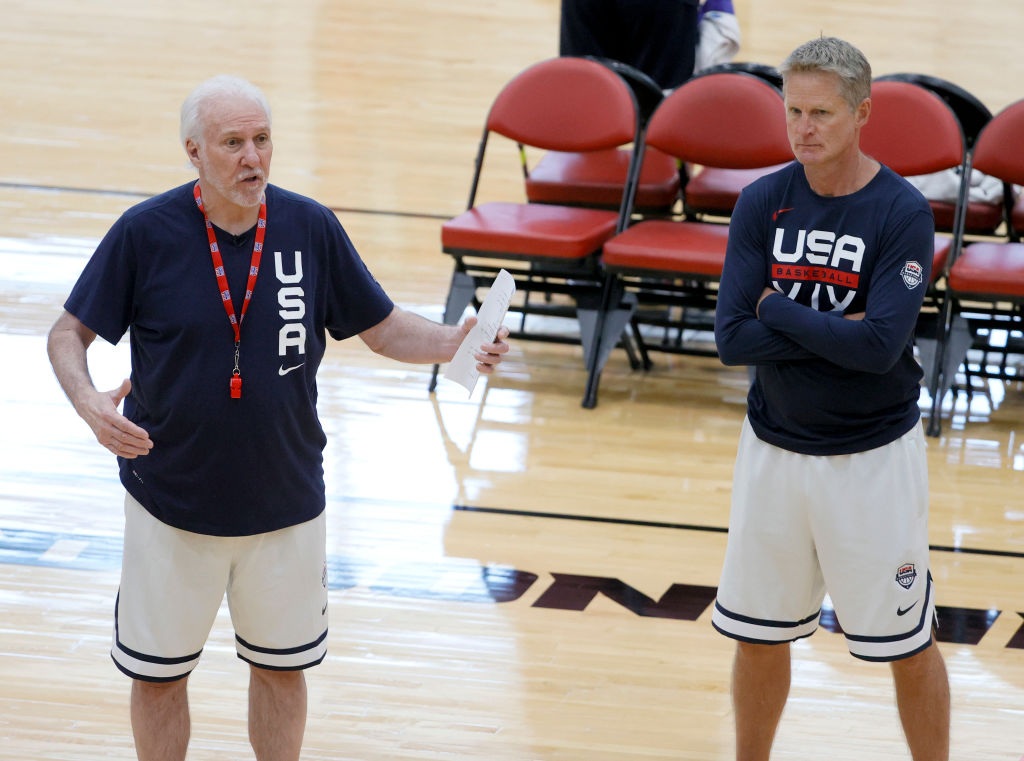 Gregg Popovich also played college basketball. He was a guard for the Air Force academy between 1966 and 1970.
He became a coach early in his career, becoming assistant coach at Air Force three years later.
He has won five NBA championships with the Spurs. He has been awarded NBA coach of the year three times as well.
Gregg Popovich's wife and net worth
Gregg was married to Erin Popovich until her tragic death on 18 April 2018.
The couple had two children, Micky and Jill Popovic.
Gregg Popovic has an estimated net worth of about $40 million.
His current contract sees him earn an estimated $8 million this year alone.
Related Topics