Ricky Rubio scored 38 points in Spain's 95-81 loss to Team USA. The Spanish are out of the Olympics but Twitter was full of admiration for the point guard, creating some glorious 'FIBA Ricky Rubio' memes. The NBA world also seems to be enjoying FIBA rules in the Olympics, celebrating its physicality, which they deem the NBA lacks.
Ricky Rubio shines in Spain's loss to Team USA
Reigning Basketball World Cup champions Spain are out of the Olympics after losing 95-81 to Team USA in the men's basketball quarterfinals.
Kevin Durant scored 29 points to keep his dream of a third gold medal alive, but it was Ricky Rubio who stole the show.
Rubio finished with 38 points and led Spain to an 11-point second-quarter lead. He shot 12-20 from the field and contributed 47% of Spain's entire points.
The US, however, were too much down the stretch.
Rubio's 38 points is a Spanish men's Olympic record, and the most ever scored by a US men's Olympic opponent.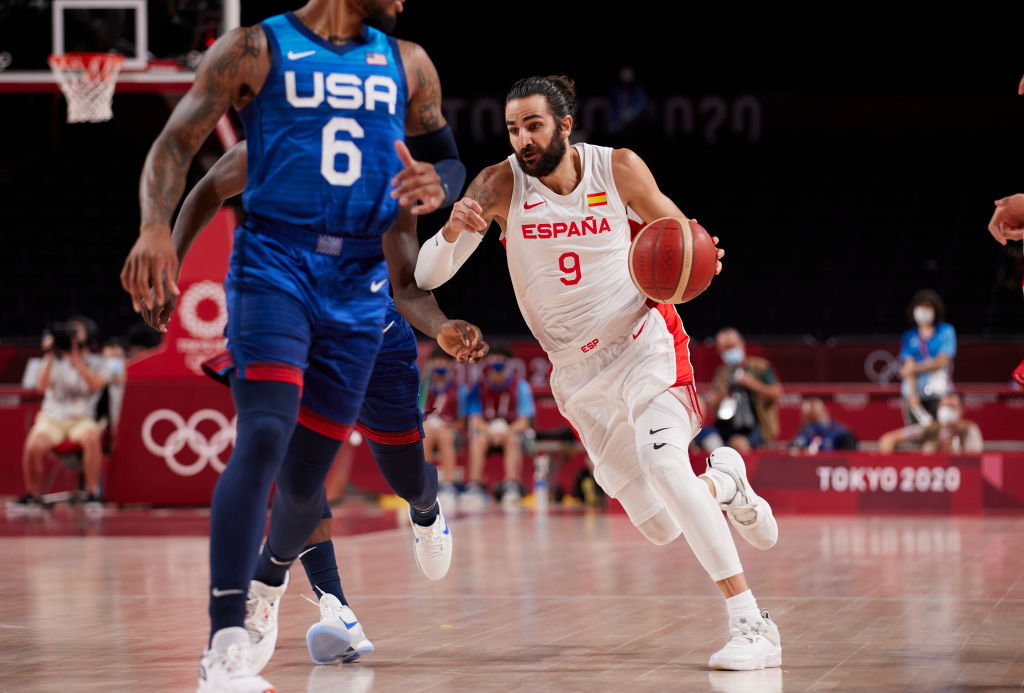 Basketball world reacts to "FIBA God" Ricky Rubio with memes
Rubio has been in the NBA since 2009, and is well known for being a crafty and creative point guard who can assist at any given time.
The recently acquired Cavs star's scoring prowess is a little less known, hence why people were so surprised by his 38 piece.
Twitter reacted to the Spaniards' performance with some great Ricky Rubio memes.
NBA fans appear to be enjoying FIBA rules basketball
One of Team USA's biggest adjustments heading into the Olympic Games, and any international tournament, is getting used to FIBA rules.
The International Basketball Federation's rules, used in the Olympics, are slightly different to that of the NBA.
Here's some of the most notable differences in FIBA vs NBA rules.
Fans have noticed the impact of the different rules, and how they have affected both the tactics and pace of the game.
A number of online commentators have remarked on the physicality of FIBA rules, and would like to see them replicated in the NBA.
Related Topics