After Steph Curry's joke at the ESPYs last night, a fake LeBron James tweet circulated on social media, conning a number of fans and bigger outlets.
The annual ESPYs took place on Wednesday night at the Dolby Theater in Los Angeles, with Golden State Warriors superstar Steph Curry hosting the evening's proceedings.
ESPN first announced Curry would host the 30th edition of the ESPY Awards on 29 June this year.
"I've had the pleasure of attending The ESPYS but never imagined I'd have the privilege of hosting this special event," Curry said in a statement.
He added: "As someone who loves the intersection of sports and entertainment, I look forward to delivering an exciting show for the fans while we celebrate the athletes who created the top moments of the year."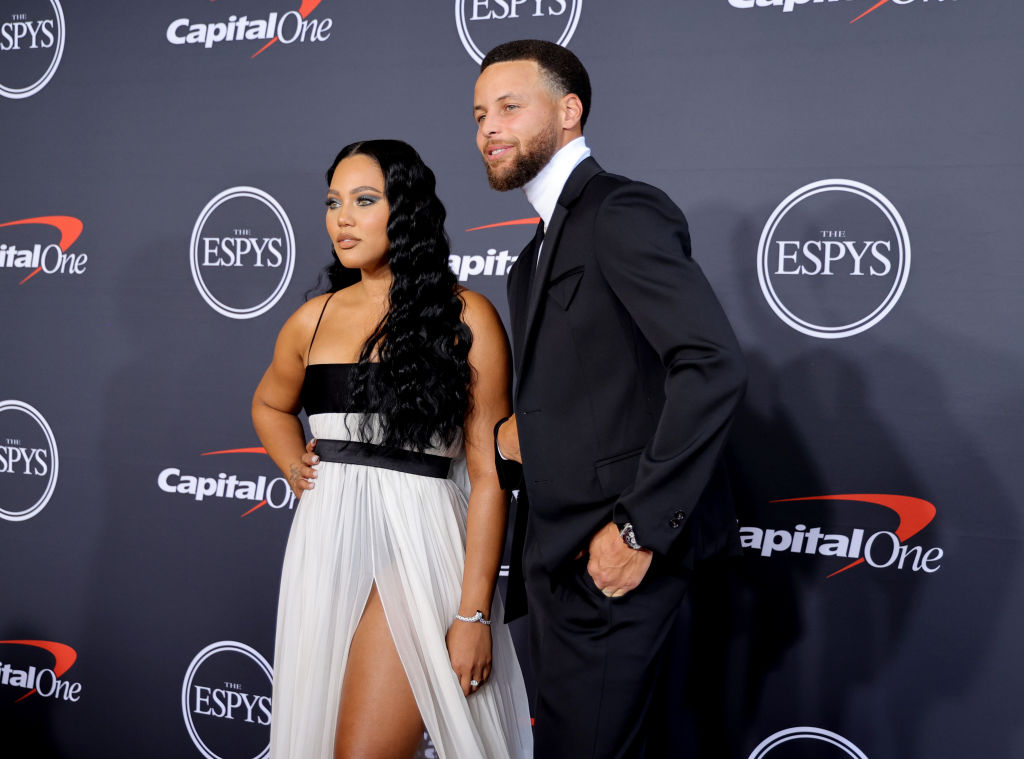 Steph Curry made joke about LeBron James
There was plenty of anticipation about the 4x NBA champion hosting the ESPYs, and he certainly didn't disappoint.
Curry started things off with a bang, immediately making a joke about longtime rival LeBron James. The NBA superstars have also had a mutual respect on and off the court over the years, and have faced each other four times in the NBA Finals.
Steph and the Warriors won three of those four matchups, with LeBron coming out on top in 2016 after coming back from 3-1 down with the Cavs.
Curry kicked his opening monologue off by saying: "I'm the second NBA player to host this award show, which is kind of crazy to think about,"
"LeBron James, he hosted this award show back in 2007, after losing in the NBA Finals," he continued. "So yes, you guessed it, this feels better, this feels better."
Fake LeBron tweet about ESPYs and Steph Curry goes viral
Needless to say sports fans were loving Curry's confidence and humour. In all the excitement though, many were duped by a fake LeBron James tweet about Steph Curry's ESPYs joke.
The fake tweet originated from an account called 'Blaetcher Report' a parody of highly followed sports outlet Bleacher Report. The parody account even uses Bleacher Report's 'B R' black and white logo which makes it look even more authentic.
They shared a seriously convincing-looking LeBron tweet with the caption: "LeBron reacts to Steph's jokes about him at the ESPYS."
The fake LeBron tweet followed The King's style of tweeting down to a tee, complete with emojis, exclamation marks and hashtags.
However, a dead giveaway it was a fake was that it threw shade towards Curry and the Warriors by remarking that they hadn't beaten a healthy team en route to the championship this year. James would clearly never say this, which is what made the tweet even funnier.
It read: 'Steph is HILARIOUS MAN!! @ESPYS y'all nailed the cut with this one! But what's even more funny is to try and see him play a HEALTHY team in the playoffs! all jokes tho! #JustAKidFromAkronOhio #ImStillKing'.
Countless fans were duped by the fake LeBron tweet
The fake LeBron tweet seemed so real that countless fan admitted to believing it:
The tweet even duped a few bigger accounts. On YouTube, House of Highlights, a channel with over 4.7m subscribers uploaded a short which read: 'LeBron reacts to Steph's jokes about him at the ESPYS'.
They then copied the fake LeBron tweet over a short video of Steph telling the joke.
'Lol this channel is sick LeBron didn't even tweet that thing', one person commented.
'Bro y'all need to start checking y'all sources cause that tweet ain't real', a second added.
'U still got time to delete this fake tweet bro', someone else said.
It's certainly a convincing tweet, but remember to fact check your sources, people.
What did you make of Steph Curry's hosting job? Let us know in the comments below!
Related Topics