NBA 2K22 has slowly been releasing its player ratings ahead of the release of the new game. Fans and players alike have been arguing about individual player ratings, with LeBron even commenting that Steph and KD should have been 99. But how many active NBA players have ever had a 99 overall in 2K? Let's find out!
NBA 2K22 ratings cause a stir
The latest ratings for NBA 2K22 are emerging, and as usual they're pretty controversial.
NBA 2K started releasing the ratings of some of the league's best players on social media, starting off with the likes of Kevin Durant, Steph Curry and Giannis Antetokounmpo. 
Interesting, nobody has been given the coveted 99 overall rating, with the highest being 96.
Here's the top 10 players in NBA 2K22 in full.
A number of players are unhappy with their ratings
A number of players have come out and stated that they're unhappy with their ratings.
Trae Young was one of the stars who wasn't pleased with his 89 overall.
Equally, Charlotte Hornets star Miles Bridges wasn't best pleased with his underrated dunking ability.
Bridges has proven to be one of the most explosive dunkers in the NBA. However, he didn't make the top 5 dunkers in 2K22.
Elsewhere, LeBron James appeared to stick up for rivals Kevin Durant and Steph Curry.
Both KD and Steph have been given a 96 overall, but LeBron thinks it should have been a 99.
How many active players have actually ever been given a 99 overall in 2K?
Plenty of people agreed with LeBron in the comments, but in 2K's defence, it's not like they give 99 overalls out to everyone.
In fact, among active NBA players, there are only two who have ever been given a 99 overall in 2K.
Can you guess them?
It's LeBron and Chris Paul.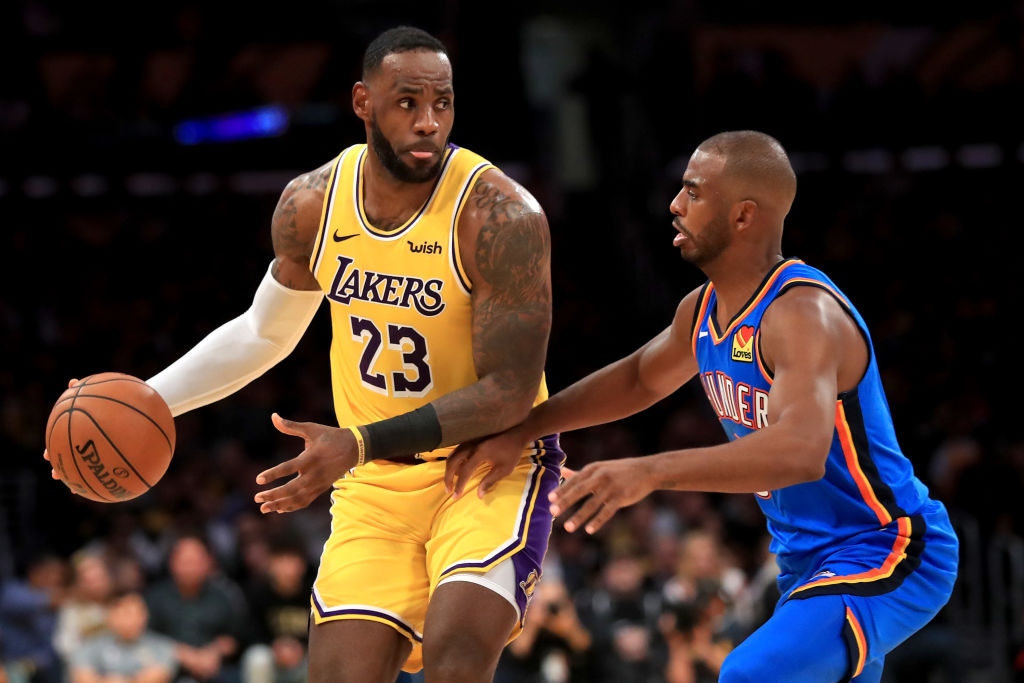 LeBron was given a 99 overall in NBA 2K14 when he was on the Miami Heat, while Chris Paul received the highest overall in the game in 2K9.
The only other players who have been given a 99 overall while still playing in the NBA are Tim Duncan (2K6), Kevin Garnett (2K9), and Kobe Bryant (2K9).
Shaquille O'Neal is the only player to receive a 100 overall during his playing days. He received a 100 overall in 2K2.
Of course, plenty of players have been given 99 overalls before, like MJ and Magic, but that was way after they were active (the first 2K game didn't come out until 1999).
Who do you think has a chance of being the next active 99 overall? Giannis? Luka?
We'll have to wait and see!
Related Topics