The latest videogame based on the NASCAR Cup Series has been announced by developers Motorsport Games, with some fans wondering when pre-ordering will be available?
Ignition follows Heat
The officially-sanctioned NASCAR game in recent years has been titled 'NASCAR Heat'.
Based on the 2020 season, the most recent was called 'NASCAR Heat 5.'
There is a slight change for the 2021 installment, with the game being given the title 'NASCAR Ignition 21'.
It will run on a game engine provided by Studio 397's rFactor – a popular engine among sim racers and in eSports.
Slated for release on October 28th, the latest offering in NASCAR gaming is already available for pre-ordering.
Gamers and fans alike were able to begin pre-ordering the game on August 12th, 2021.
The game will be released at first on the Playstation 4, Xbox One and for Windows.
A free upgrade path will enable the game to be played on the next-gen PS5 console.
Released in both Standard and Champions Edition, those pre-ordering will enjoy two day early access.
Legends feature in new game
Those who opt for the Champions Edition of the new game will have the exclusive right to use Bill Elliott as a playable character.
'Awesome Bill from Dawsonville', is the 1988 Cup champion, and father of reigning Cup champion, Chase Elliott.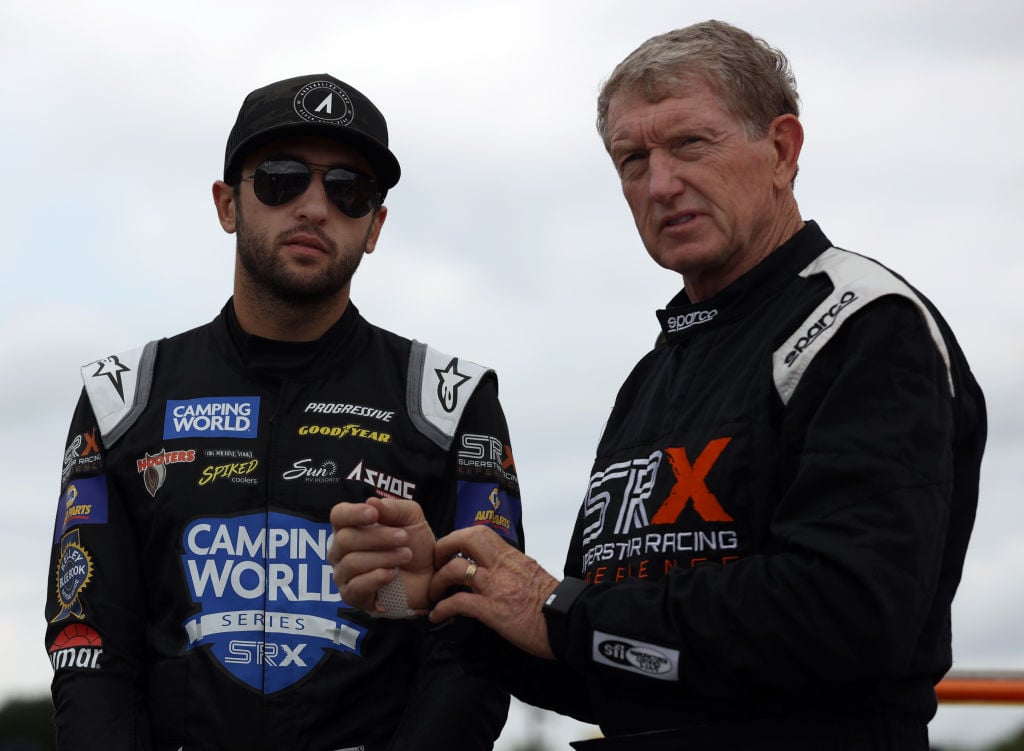 This edition will allow the use of the paint schemes the Georgia native used in his career, as well as all three DLC packs.
Moreover, an additional as yet to be unveiled three iconic drivers from NASCAR will be available.
Enhanced experience
NASCAR Ignition 21 will feature all tracks used in the 2021 season, including newcomers Nashville Superspeedway and Circuit of the Americas.
The current crop of Cup drivers will be digitally scanned into the game, and there will be enhanced pre and post race broadcast segments.
As NASCAR continues to grow its eSports footprint, online races will be supported for 40 gamers – a full Cup grid.
The game will also feature the traditional career mode, with enhancement on driver progression, and the Race Now mode.
Elsewhere, developer Motorsport Games has created a new 'Paint Booth', allowing unique customisation by a player.
The music soundtrack will include tracks by the likes of Aerosmith and Imagine Dragons.
Related Topics