Veteran NASCAR Cup Series driver Kurt Busch has been signed by the Michael Jordan-backed 23XI Racing. But which teams has Busch driven for in his career to date?
Busch signs to extend NASCAR career
Busch has signed with the Michael Jordan and Denny Hamlin owned 23XI Racing to partner Bubba Wallace in the #23.
A veteran of 745 race starts in his career, 43-year-old Busch was looking for a new race seat for the 2022 season – which will be the 22nd of his Cup career.
His current squad, Chip Ganassi Racing will sold to the Pitbull-backed Trackhouse Racing for 2022.
Busch's current teammate Ross Chastain will be kept aboard by Trackhouse.
The driver of the #1 Chevrolet, Busch will leave after three seasons at CGR.
"I cannot begin to express my gratitude for this opportunity," said Busch.
"Racing to win is what I live for.
"Helping to continue developing a new team, alongside Michael Jordan, Denny Hamlin, and Toyota is exactly what I want to be part of."
Busch will drive the #45 Toyota Camry machine, and take his Monster Energy sponsorship with him to 23XI.
23XI is Busch's seventh NASCAR team in his career
Busch became a full-time NASCAR Cup driver for the 2001 season, at the wheel of Roush Fenway's #97.
He claimed his only Cup title, to date, for Roush in 2004.
However, towards the end of the 2005 campaign he was suspended by the team.
He was caught drink-driving in Phoenix ahead of a race, with Roush opting to withdraw him.
Busch had already made his switch to Penske for 2006 known by the time he was suspended.
The Penske drive in the #2 for five seasons and #22 for one saw Busch clock up a further 10 wins.
However, despite reasonable performances on track, Busch was struggling of it.
After admitting he was seeing a sports psychologist in 2011 for help with personal problems.
He was fired by Penske at the end of 2011 after disagreeing with Roger Penske about the form of the #22.
After losing his Penske seat, Busch dropped down to the small Phoenix Racing squad for 2012.
He left towards the end of 2012 for the #78 Furniture Row Racing seat, staying there for the 2013 campaign as well.
Kurt Busch's NASCAR career recovers
For 2014, Busch secured a return to one of the bigger NASCAR squads – Stewart Haas Racing.
He would drive the #41 for five seasons from 2014-2018, finishing seventh in the championship in '16 and '18.
Those were his best results since fourth for Penske in 2009.
In his second SHR season, 2015, he missed the first three races, including the Daytona 500.
NASCAR itself suspended him over allegations of domestic violence, requiring him to the reinstatement programme.
Busch was never charged with any offence.
Busch becomes elder statesman
He moved to Ganassi for 2019, becoming the driver of the #1 Chevrolet Camaro.
Busch has scored at least one win in his three CGR seasons, at Kentucky, Las Vegas and Atlanta, respectively.
His Atlanta win this season ensured 2021 is the eighth consecutive season he has won as NASCAR Cup race.
It also booked his playoff place.
As one of the most experienced drivers in Cup history, Busch's expertise will be crucial for 23XI in 2022.
The team is currently a single entry for Wallace and has suffered growing pains in the 2021 season.
Busch's experience in working with a team to develop the car will be invaluable, especially as NASCAR brings in the all-new NextGen car.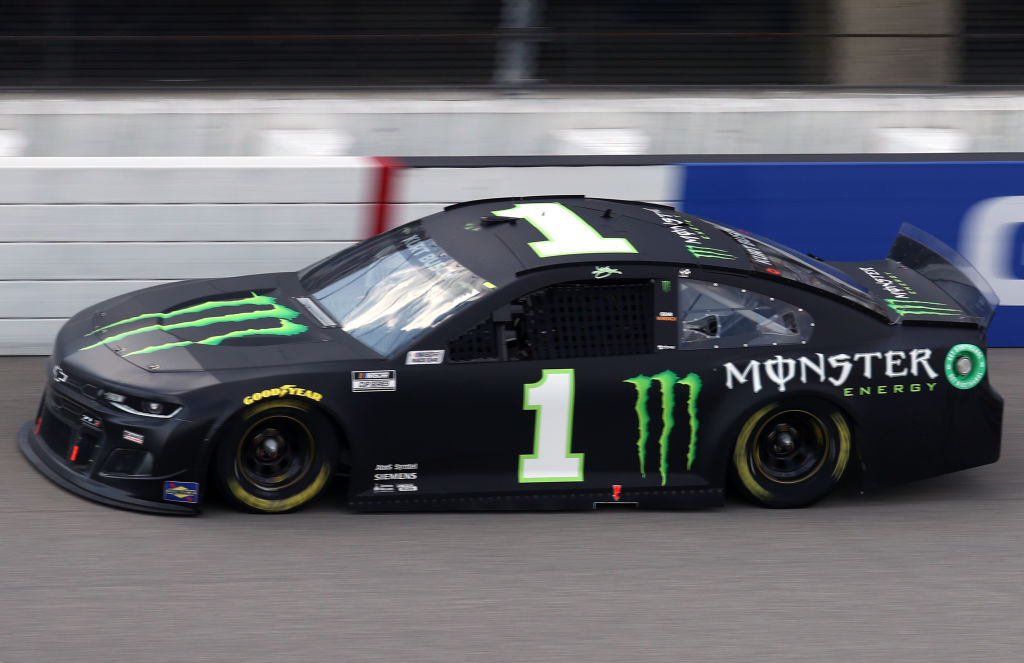 Related Topics