Formula One is known as the pinnacle of motorsport and a breeding ground for new technology. But what does DRS mean in Formula 1, how long has it in the series and when can drivers use it in races?
What does DRS mean in Formula 1?
In F1, DRS stands for Drag Reduction System.
It is a slot in the rear wing of the car that pops open when the car is out on track.
As the name suggests, it reduces the drag the rear wing creates, increasing the speed a car can achieve on a straight.
Drivers operate the system by pressing a button on their steering wheels when in an appropriate zone on the track.
They can either shut the flap manually or press the brake pedal to do it automatically.
It is demonstrated in use by Lewis Hamilton in the above image in F1 sprint at Monza whilst he was chasing McLaren's Lando Norris.
Drivers can use the system freely when in one of the zones during practice or qualifying.
In a race or indeed sprint qualifying which F1 is at pains to stress is not a race), the system can only be used when a driver is one second behind the car ahead through the detection zone.
Drivers are informed they can activate the DRS through a beep in their ear.
How long has DRS been in F1?
The system was brought into use ahead of the 2011 season, debuting at the season-opening Australian GP.
It came after Fernando Alonso was unable to pass Renault's Vitaly Petrov in the 2010 title-deciding race in Abu Dhabi.
Alonso's Ferrari was slower than Petrov on the straights, as the Spanish driver was unable to close up and pass the Russian.
It cost Alonso the 2010 title as his seventh place finish was not enough as Sebastian Vettel swooped in to steal the title with a win.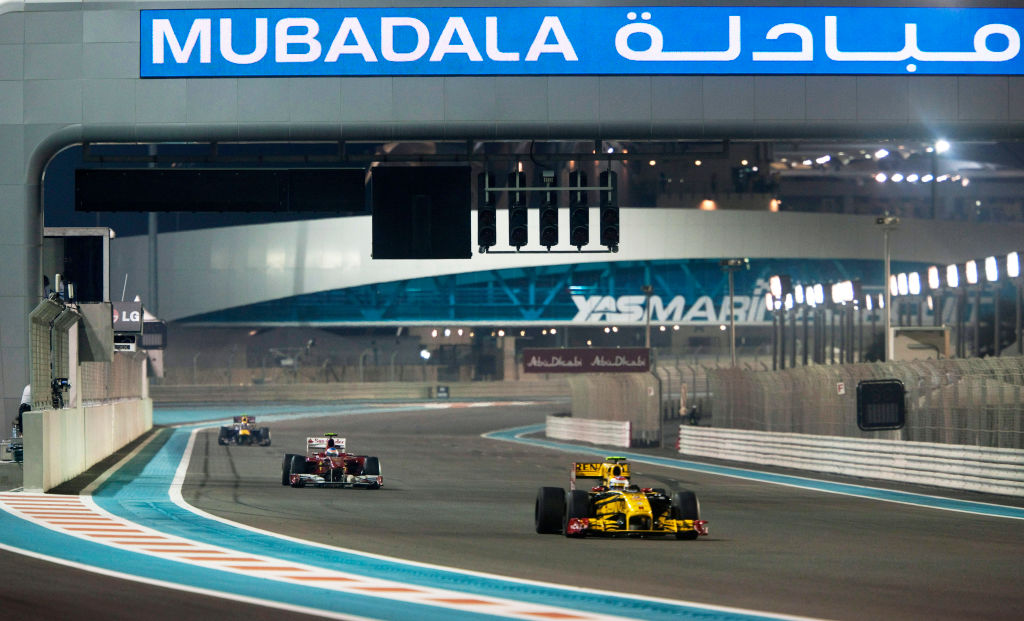 DRS has been heavily criticised by some because of the nature of some of the overtakes it provides.
At places like Shanghai in China, a driver can simply use the system to ease past the car ahead with no real overtaking skill involved.
However, at places like Monaco, the DRS is ineffective, owing to the short pit-straight on which the system is used.
Have F1's DRS rules ever changed?
A new rule was brought into place for the 2013 campaign – the third in which DRS was used.
In 2011 and 2012, drivers could use the system freely in practice and qualifying.
This was changed for 2013, meaning DRS could only be used in the zones it would be activated during the race itself.
The system has remained unchanged since then, apart from additional zones being added to tracks and the length of zones being increased.
Related Topics