Sebastian Vettel's P2 was taken away after the conclusion of the Hungarian Grand Prix following a breach of F1's fuel rules. The FIA were unable to take the required fuel sample from Vettel's car, but the regulations are a little more complicated than that.
Sebastian Vettel disqualified after Hungarian GP
Sebastian Vettel drove a superb race at the Hungarian GP, finishing second behind race-winner Esteban Ocon.
However, the four-time world champion's podium was marred after it was revealed he was being investigated by the FIA.
It was revealed that the Aston Martin driver had been disqualified from the race after a suspected fuel rules breach.
Vettel's second place finish was later taken away from him, and Lewis Hamilton, who finished third, was given P2.
Carlos Sainz was promoted to P3.
What was the issue with Vettel's fuel sample?
After the race, FIA 1 technical delegate Jo Bauer referred Vettel to stewards.
They confirmed the German's car contained less than the required fuel sample at the end of the race.
"After the race it was checked on car number 05 whether a 1.0 litre sample of fuel could be taken from the car," read Bauer's statement.
"It was possible to take only a 0.3 litre sample following the procedures laid out in Article 6.6.4 of the 2021 Formula One Technical Regulations.
"Therefore I am referring this matter to the stewards for their consideration, as this is not in compliance with Article 6.6.2 of the 2021 Formula One Technical Regulations."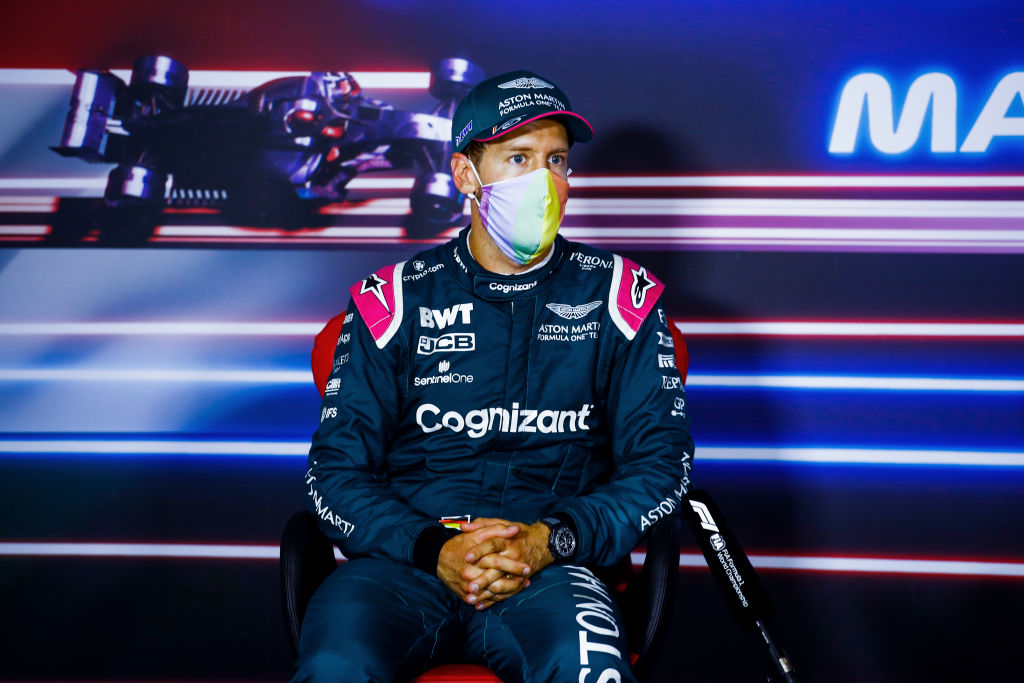 F1 fuel rules and regulations explained
F1 fuel rules state that "competitors must ensure that a 1.0 litre sample of fuel may be taken at any time during the event."
However, the FIA said it was only able to take out 0.3 litres of fuel from Vettel's car. This is way below the mandatary one-litre sample.
Formula One regulations state that a team must be able to provide at least a one-litre sample at any time in a given race.
The reason is because running less fuel can give drivers a performance advantage.
REVEALED: Where was Martin Brundle this weekend?
Each 1kg of fuel equates to an average of about 0.035secs a lap. So the less fuel you have on board, the quicker you're able to go.
The rule is in place to prevent a car gaining an unfair advantage over the rest of the grid.
Aston Martin are now reportedly set to appeal the decision. A statement from the stewards confirmed a Notice of Intention of Appeal from the team.
Related Topics