Alex Albon lost his Formula One seat ahead of the 2021 season after an underwhelming campaign for Red Bull in '20. The Thai driver has been racing in German touring car series DTM this year, but are his chances of returning to F1 in 2022?
DTM win but what about Alex Albon F1 return?
Albon's F1 career was a bit of a whirlwind.
The Thai driver was plucked from a Formula E seat with Nissan by Red Bull to race for junior squad Toro Rosso in 2019.
A strong half-season saw him promoted to the main Red Bull squad for the second half of 2019.
He impressed with fifth on debut in Belgium, despite starting at the back of the grid for an engine penalty.
Albon was on course for a podium in Brazil, but late contact with Lewis Hamilton cost him the chance.
Despite scoring two podiums (at Mugello and Sakhir) in 2020, Red Bull could not ignore the outstanding form of Sergio Perez.
Albon failed to consistently match teammate Max Verstappen and was released from race-driving duties.
Red Bull found him a soft landing as reserve driver and a race seat in the DTM – Germany's touring car series.
A strong performance at the Nurburgring at the weekend saw Albon claim his first pole in the championship.
He converted this to a maiden win in just his eighth start in the DTM.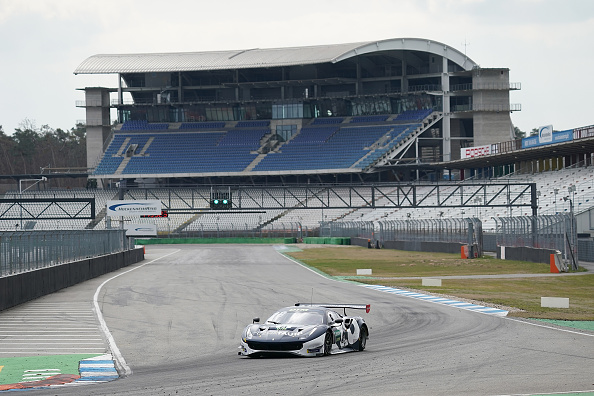 What are his realistic options for F1 return?
It is likely Red Bull will keep its line-ups at both the senior team and AlphaTauri junior squad for 2022.
Therefore, Albon must look outside the Red Bull family if he wants to make a return to grand prix racing.
The most realistic options are seats at Williams or Alfa Romeo.
Should George Russell be promoted to Mercedes, as is expected, Williams would have a vacancy.
Alfa Romeo's line-up is uncertain, with Kimi Raikkonen yet to commit to another year.
The other Alfa driver, Antonio Giovinazzi, is in a seat controlled by the main Ferrari team.
One thing in Albon's favour regarding potential employers is he would bring in-depth experience of a leading squad.
Through his work as the Red Bull simulator driver, his knowledge of how race-winning teams operate could prove enticing.
He also has recent front-line F1 experience, something many other potential drivers don't.
As F1 heads into the new rules for 2022, teams will want drivers with F1 races behind them, not a rookie from Formula Two, for example.
Working against Albon's chances of an F1 return in 2022 include the fact he's a Red Bull driver.
Teams with vacancies are likely to want to fill race seats with their own reserve drivers or promote from within.
If, as expected, Russell is set for Mercedes, incumbent Valtteri Bottas will also be looking for a seat.
The Finn is a seriously fast racing driver who has been unfortunate to have the most successful driver of all time as his teammate.
Bottas's experience of how Mercedes operates could prove invaluable for a team looking to make the most of the new rules.
What is Albon saying about an F1 return?
Albon is realistic about his chances of an F1 return for 2022.
"There isn't much (in terms of available seats)," he told the official F1 website.
"In some respects, I'm reliant on others not performing.
"This year it looks a little stale.
"If a race seat isn't available here (at Red Bull), there are a couple of teams there are possibilities with.
"It's just one of those things where you have to wait and see."
Where could he race if he misses out on F1?
Albon was set to race for the Nissan squad in Formula E before Red Bull re-signed him.
A lack of available talent led Red Bull junior boss Helmut Marko to rehire Albon, and give him an F1 race seat.
FE is a possibility, with a seat in sports cars a likely pathway off that as most FE drivers compete in sports-car racing.
Interestingly, Albon was also present at the recent Indianapolis road course double-header between IndyCar and NASCAR.
Given Romain Grosjean's success in IndyCar, it has once again shot up the relevance of F1 drivers out of work.
A switch to NASCAR won't happen, but a 2022 seat at an IndyCar squad is possible.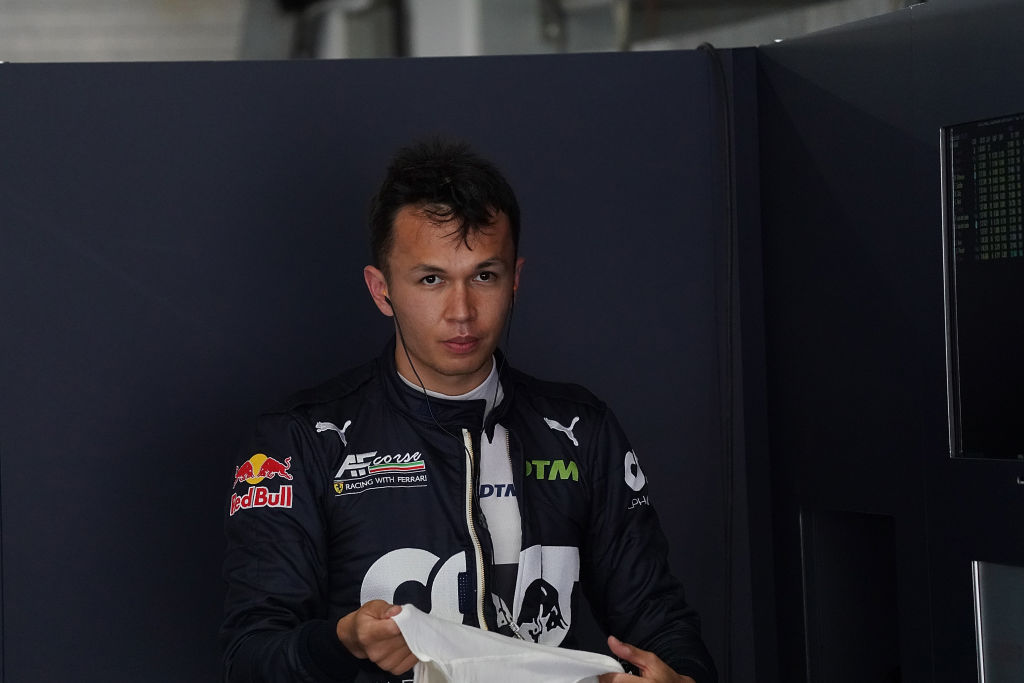 Related Topics