Valtteri Bottas will leave Mercedes at the end of the season, signing a contract to race in F1 next season for Alfa Romeo. What are the origins of Alfa, and is it the same team that won the inaugural world title in 1950?
Bottas to Alfa Romeo after losing Mercedes F1 seat
Finn Bottas has raced for Mercedes since the beginning of 2017, winning nine grands prix.
He has finished as runner-up to Lewis Hamilton in the drivers' standings in both 2019 and 2020.
However, Bottas has been unable to consistently match Hamilton over their tenure as teammates.
Hamilton has won four races this season and is three points behind Max Verstappen in the standings.
Bottas has not won and is over 100 points behind the Red Bull driver.
Williams driver George Russell will be announced later this week as Bottas's replacement.
For 2022, Bottas will replace the retiring Kimi Raikkonen at Alfa Romeo.
But what are the origins of the team known as Alfa Romeo? Let's take a look:
Alfa Romeo returns to F1 after decades away
Alfa Romeo returned to F1 as a sponsor to the works Ferrari squad in 2015.
Two years later, it was announced that it would become the title sponsor to the Sauber team for 2018 – the outfit known as 'Alfa Romeo Sauber F1 Team.'
Rookie Charles Leclerc partnered Marcus Ericsson for the 2018 season, before the former was promoted to Ferrari for '19 after a standout campaign.
Raikkonen swapped seats with Leclerc as the team was rebranded fully for 2019 becoming known as Alfa Romeo Racing.
This is something of a misnomer.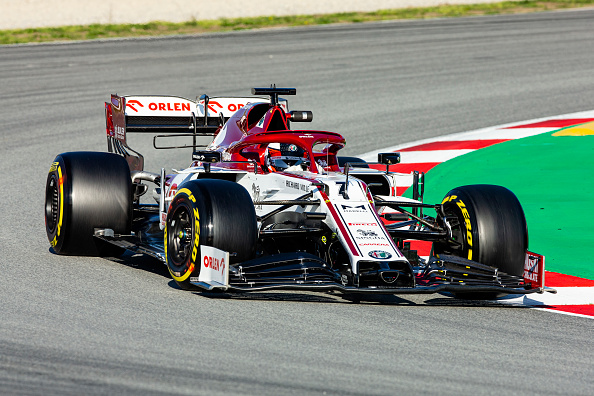 The car is still designed and built by Sauber at its Hinwil factory in Switzerland, but races as an Alfa Romeo.
It is effectively a marketing exercise for Alfa Romeo.
Since the F1 team became known as Alfa Romeo, results have been mixed.
A respectable 2019 saw Raikkonen and Antonio Giovinazzi haul 57 points and take seventh in the constructors'.
However, in 2020, only eight points were scored, and after 13 races in '21, Raikkonen and Giovinazzi have claimed just three.
Has Alfa Romeo raced in F1 before?
Although the current arrangements are nothing more than a PR exercise, the team must be considered a continuation of the Alfa Romeo squad that dominated F1 in its fledging years.
The F1 world championship was first contested in 1950, with Alfa Romeo the team to beat.
It won the first ever world championship grand prix at Silverstone in May, 1950 with its 158 car design (below).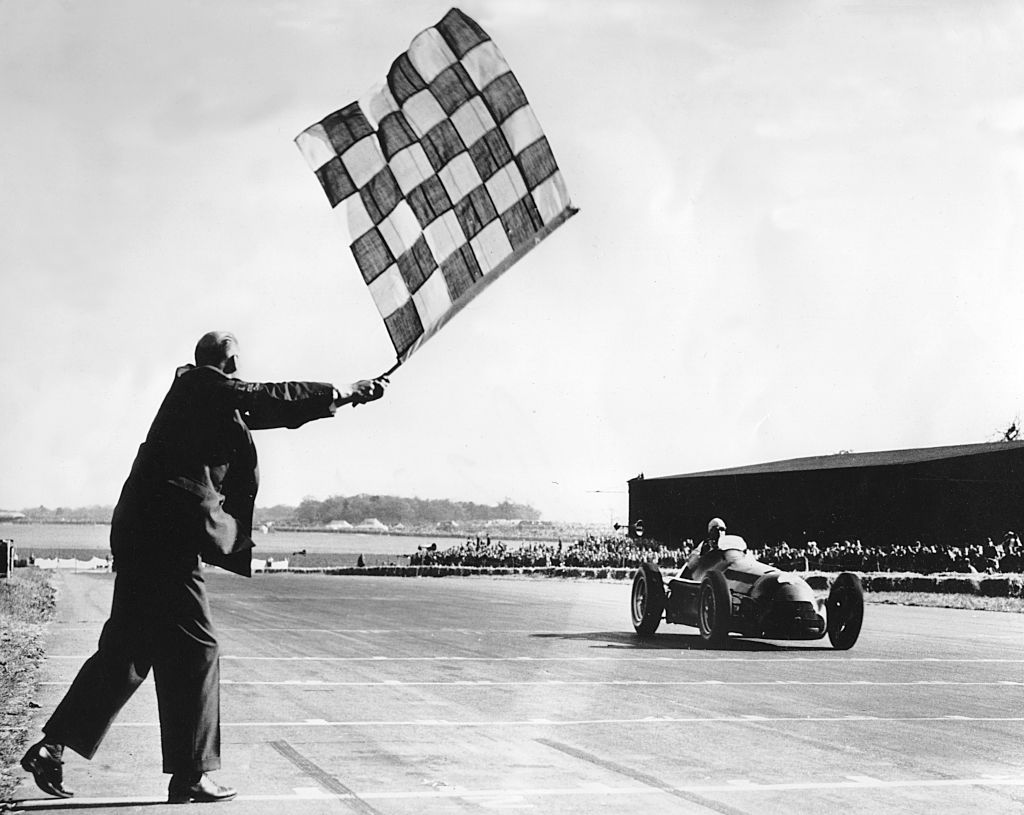 The driver who took this win was Giuseppe Farina. He would become the first ever F1 world champion later that year.
In 1951, Farina's teammate, the great Juan Manuel Fangio eased to his first title, taking three wins.
The constructors' championship was not awarded until 1958, but had it been so in '50 and '51, Alfa would have won it.
Unable to build a new car to match the rising challenge from Ferrari, Alfa Romeo withdrew from F1 at the end of 1951 as a works team.
It would not be seen in F1 again until the 1970s – as an engine supplier.
How is Bernie Ecclestone linked to Alfa Romeo in F1?
Before he started to run F1, Bernie Ecclestone was just a humble team manager in the 1970s.
He brought the Brabham team after Sir Jack retired in 1970.
By 1976, Ecclestone had agreed a deal for Alfa Romeo to supply Brabham with engines.
It was this partnership that created one of the most iconic F1 cars of all-time.
Brabham designer Gordon Murray's BT46B became known as the 'Fan car'.
In effect, the rear of the car had a giant fan on it, sucking the car to the track, creating huge amounts of downforce.
It won on its debut in Sweden 1978 with Niki Lauda driving.
After rival teams complained about the design, Ecclestone withdrew the car immediately from competition.
He did not wish to upset the bosses of the other teams – about the same time as he was beginning to run the F1 show…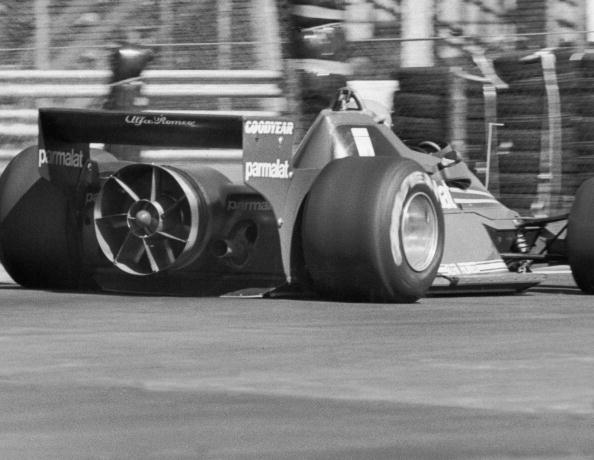 Related Topics