Mercedes driver Valtteri Bottas had lack-lustured run to third on Formula One's return to Holland in the Dutch Grand Prix. He was ordered by his team not to post the fastest lap, so what happened to Valtteri Bottas at Zandvoort?
Bottas unable to keep up with Verstappen and Hamilton in F1 Dutch Grand Prix
Starting third, Bottas slotted in behind race leader Max Verstappen and Mercedes teammate Lewis Hamilton at the start.
After just 10 laps, the Finn was running about 10 seconds behind Verstappen.
He was told over the radio that, with the pace and lap-times he was producing at that moment, he would not be a threat for the race win.
Shortly afterwards, Mercedes hauled Hamilton in for his first pitstop, with Verstappen responding a lap later.
The Briton had been struggling to close the gap to the leading Red Bull.
At this stage, Bottas took over the lead, although Verstappen and Hamilton quickly made up the time to the #77.
Mercedes hoped that, with overtaking tricky at the tight Zandvoort circuit, Bottas could hold Verstappen up to allow Hamilton to close in.
Bottas was given the instruction that he was to defend position "for the race win," [for Hamilton.]
After repealing Verstappen's first attempt, the Dutchman sailed by on the pit straight at the start of the 31st lap.
Unsurprisingly, Bottas was more accommodating a couple of corners later to let Hamilton past.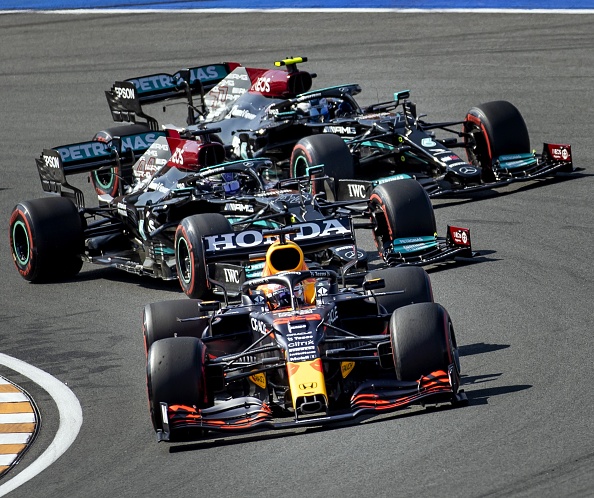 He made what was planned to be his only pitstop on Lap 32, emerging over 20 seconds behind the leading duo.
He struggled to make much of an impression, despite having 11 lap fresher tyres than Verstappen.
Mercedes issue Bottas team orders over fastest lap confusion
With just five laps remaining, and still running in third place, Mercedes pitted Bottas for a second time.
He would not lose position as Pierre Gasly was too far behind in the AlphaTauri.
Pitstops such as these are usually done so a driver can use their fresh tyres for an attempt at securing the bonus point for fastest lap.
However, nine-time grand prix winner Bottas was instructed not to push for the fastest lap – in Hamilton's possession at the time.
When he asked why he had been stopped if he could not push for fastest lap, Bottas was told it was on safety grounds because of "vibrations" on his old set of Pirellis.
However, through the first two sectors of his first full lap out of the pits, he posted purple sector times.
This meant Bottas was fastest of anybody through the race in that sector of the lap.
Chief strategist James Vowles ordered Bottas to slow in the final sector of the lap and not to post the fastest lap.
With Hamilton's battle with Verstappen for the world title expected to be close, both drivers need every point possible.
Bottas posting a fastest lap would have taken the extra point away from Hamilton.
Bottas did heed Vowles' order and slow down, but still went 0.8s faster than Hamilton's existing time.
Seven-time champion Hamilton pitted on Lap 71, before smashing Bottas's time to take fastest lap and the bonus point that goes with it.
What are the standings after Bottas's podium finish in Dutch GP?
Bottas has moved up to third place in the drivers' standings, but is 101.5 points behind Verstappen.
The Dutchman's 25 point haul was enough to leapfrog Hamilton in the standings, moving on 224.5 points.
Hamilton is three behind on 221.5 ahead of the Italian Grand Prix at Monza next Sunday.
Bottas receiving team orders will not have an impact on his future with Mercedes.
He is widely expected to be announced as a Alfa Romeo driver over the coming week, replacing the retiring Kimi Raikkonen.
Williams driver George Russell is expected to be promoted into the works Mercedes seat alongside Hamilton, replacing Bottas after five seasons at the team.
Revealed: What records does Kimi Raikkonen hold ahead of F1 retirement?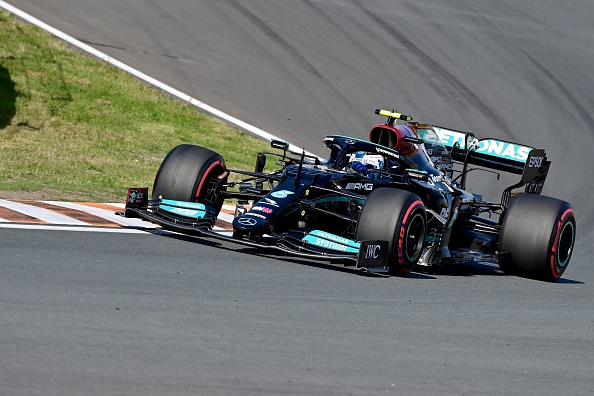 Related Topics