Valtteri Bottas will depart the Mercedes Formula One team at the end of the 2021 season, signing for Alfa Romeo on a multi-year contract. How long has he been in the championship, which teams has he driven for and how many grands prix has he won?
Bottas signs Alfa contract as Mercedes spell ends
Valtteri Bottas has signed a multi-year contract to replace fellow Finnish driver Kimi Raikkonen, who is retiring, at Alfa Romeo.
Williams driver George Russell will be promoted into the works Mercedes squad alongside Lewis Hamilton as Bottas's replacement.
That will be announced later this week.
Bottas has yet to win a race in the 2021 season.
The #77 has seven podium finishes from the 13 races, but has finished higher than third just once – in Austria.
In the last race, at Zandvoort, Mercedes was forced to issue team orders to Bottas.
He made a late pitstop for new tyres, but was instructed not to push for fastest lap, and to slow down to ensure he did not post it.
This was because Hamilton needed the extra point for fastest lap in his title battle with Max Verstappen.
Bottas did set the fastest lap despite slowing down, although Hamilton claimed the accolade in the end.
Bottas is currently on 123 points in the drivers' standings. He is 101.5 behind Verstappen and 98.5 behind Hamilton after 13 races.
Bottas makes F1 debut at Williams
After signing his Alfa Romeo contract, Bottas will move to the third team of his F1 career.
He made his debut in 2013 for the Williams squad – although an uncompetitive car hampered his progress.
He scored his first F1 points with eighth place that year in the United States.
Williams improved in 2014, enough for Bottas to become a regular podium and points scorer.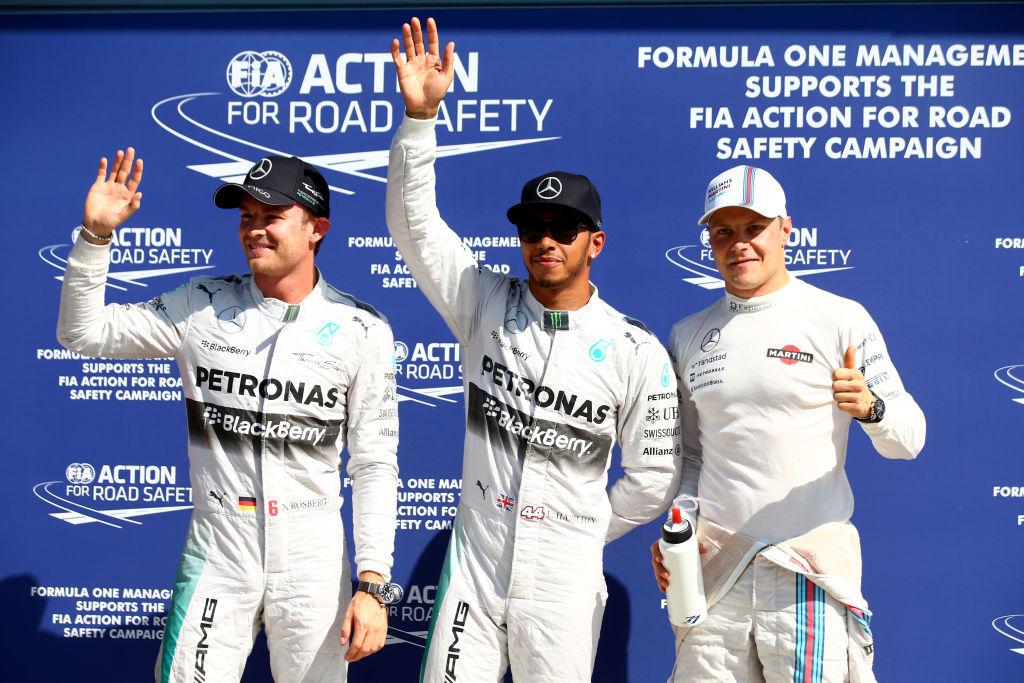 The team had switched to Mercedes power units for the turbo hybrid era, with the advantage provided by the units a big factor in propelling Williams up the grid.
Bottas scored six podiums for Williams in 2014 – his first coming in the Austrian GP.
So good was his season that he finished fourth in the drivers' standings ahead of the likes of world champions Sebastian Vettel and Fernando Alonso.
Over the next two seasons, a further Bottas would claim a further three podiums – the last coming at the 2016 Canadian GP.
Shock chance for Bottas at Mercedes
Nico Rosberg stunned the world when he retired from F1 days after clinching the 2016 world title.
With most other drivers signed up to 2017 contracts, team boss Toto Wolff signed Bottas to replace Rosberg.
Third on debut in the 2017 Australian GP was a good start, although Bottas could not convert a maiden pole in Bahrain into that first win.
He would not have to wait long though.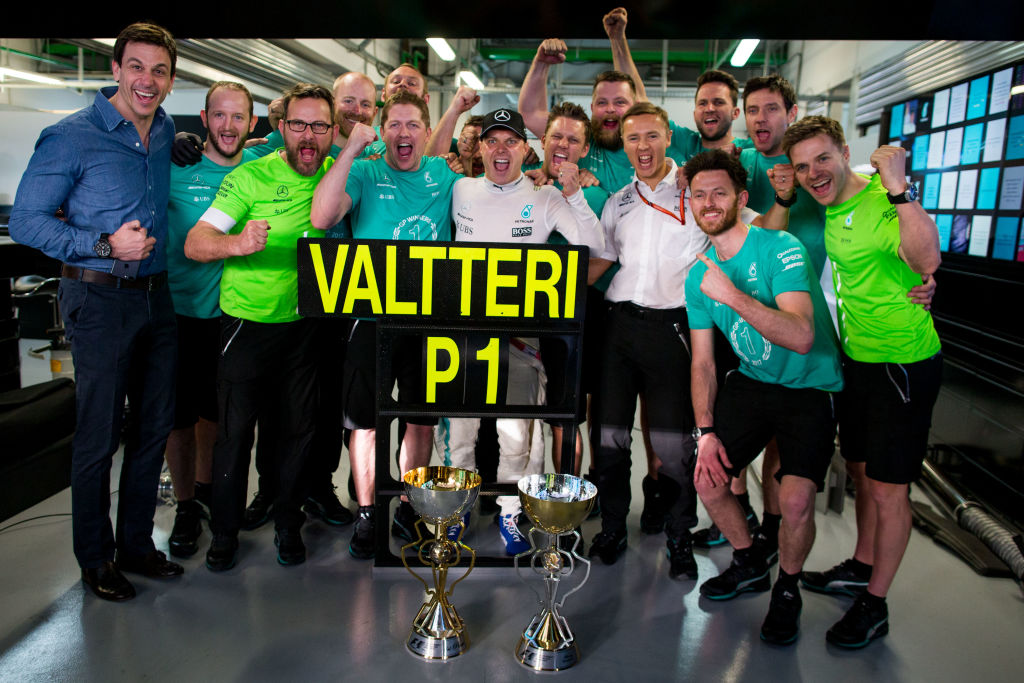 In the very next race at Sochi in Russia – a place he has always excelled – Bottas held off a Vettel challenge to win his first grand prix.
He would win twice more that season – in Austria and the finale in Abu Dhabi – and added 10 podiums in total to the three wins.
Hamilton's Mercedes 'wingman'
Bottas started 2018 strongly, but lost victory in China to a charging Daniel Ricciardo.
Next time out, two laps from home and leading in Baku, he ran over some debris, picking up a puncture.
Despite eight podiums in the 2018 season, Bottas became the first Mercedes driver in the turbo hybrid era not to win a race in a season.
In Hungary that year, Wolff described Bottas as Hamilton's "wingman" – effectively making Bottas the number two driver.
Bottas said this "hurt." In Russia that year, he was given team orders to let Hamilton past for the win, and to act as a buffer against Vettel.
Four wins in 2019 saw Bottas finish second to Hamilton in the standings – his best season in F1 to date.
However, since the start of the 2020 campaign, Bottas has won just twice.
He took the 2020 season opener in Austria and picked up the win at Sochi later in the year.
Since then, he has struggled to make an impact on Hamilton or Verstappen, as Russell stared for Williams.
As of the 2021 Dutch GP, Bottas has scored nine grand prix wins, and posted 17 pole positions and fastest laps.
2021 is his ninth season in F1, during which time he has started 169 grands prix.
In his time at Mercedes, Bottas has been on a single-year contract – a source of frustration.
He has been seeking a long-term project where he can be team leader, with the Alfa deal his best option.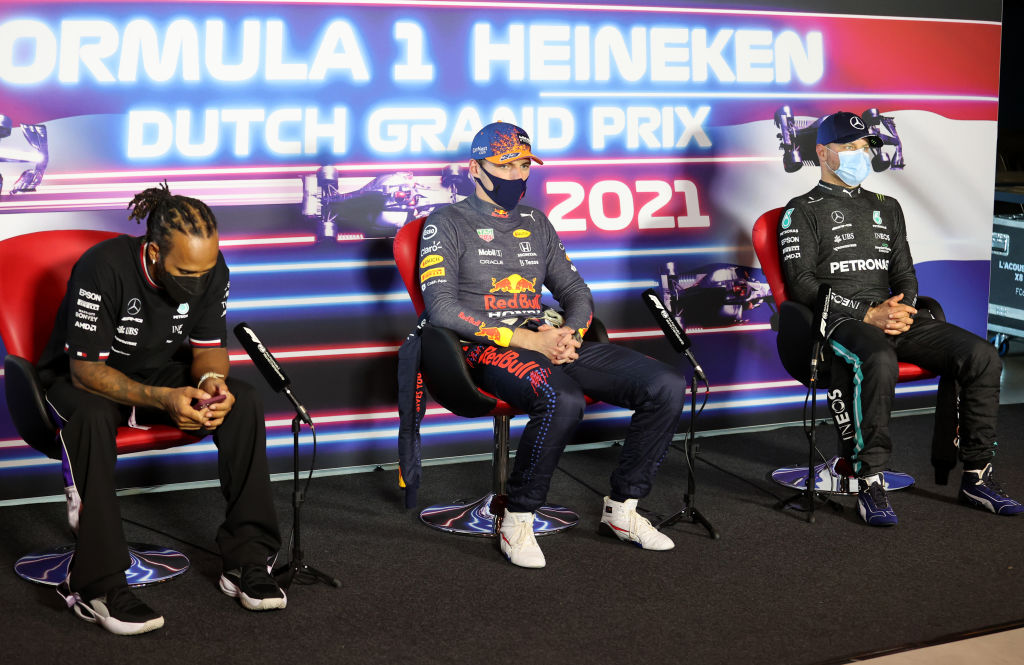 Related Topics