Since 2014, Formula One drivers have been able to select a permanent race number they can use in their career. Some have become more famous than others, but which numbers have been taken twice and who decided to keep his 2013 number because he couldn't be bothered to change it?
The world champion's choice
Lewis Hamilton – #44
The reigning world champion has the reserved right to stick #1 on their car.
#1 is the only number put aside in this manner.
In the case of the 2021 season, Lewis Hamilton is the defending champion.
The Briton dominated in 2020, winning 11 of 16 races he competed in, to claim a record-equaling seventh crown.
But the Mercedes driver doesn't use #1. He prefers #44.
It is a number he used in karting, and Hamilton believes he has a stronger connection to it, as it is unique to him.
He did briefly run the #1 – in a practice session for the 2018 Abu Dhabi GP – before switching back to #44 for the rest of that weekend.
Valtteri Bottas – #77
Hamilton's teammate at Mercedes, Valtteri Bottas, doesn't have any particular reason for opting for #77.
The Finnish driver made his choice for no better reason than simply liking the number.
In the early days of drivers having their own unique numbers, there were some marketing and social media output with 'Bo77as'.
However, this has become less frequent in recent years.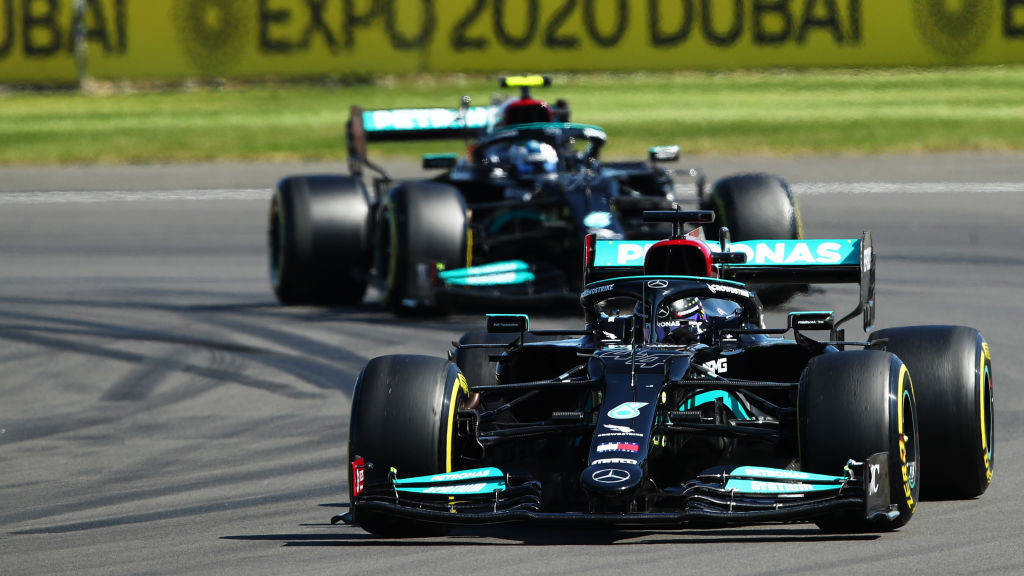 A familiar theme emerges
Max Verstappen – #33
Red Bull driver Verstappen, currently second in the 2021 standings as F1 is on its summer break, failed to get his first choice.
He joined F1 in 2015, and the #3 he favoured was already taken.
So the Dutchman simply added another 3 to get his eventual selection of #33.
Sergio Perez – #11
Like most drivers on the grid, Perez's choice comes from childhood and the number he used in go-karting.
The Mexican's choice of #11 comes from this, and footballer Ivan Zamorano.
The Chilean striker wore the number during his career in South America, about the same time Perez was growing up.
Zamorano is perhaps more famous for his '1+8' shirt number during his time at Inter Milan.
Daniel Ricciardo – #3
Ricciardo was initially assigned the #3 at random when go-karting in Perth, Australia.
He was also a big fan of NASCAR at the time, when the #3 became iconic, driven by 'The Intimidator' Dale Earnhardt Sr.
Lando Norris – #4
The #4 was originally selected by former F1 driver Max Chilton for the 2014 season.
However, Chilton's Marussia team folded before the end of the season, and he moved to the US to tackle IndyCar.
Under FIA rules, a number must not be used for two whole seasons before it can be reissued.
This meant the #4 was ineligible until the beginning of the 2017 campaign.
Fortunately for Norris, he made his debut in 2019.
The British driver had used #11 and #31 in his junior career, but they were already taken.
In the end, he opted for #4, in part due to the marketing opportunities it presented with his name.
Junior career influences F1
Sebastian Vettel – #5
Since F1 adopted individual driver numbers, Vettel is the only driver currently racing in the series to have used two numbers.
In 2014, he the was reigning world champion and opted to carry the #1 on that year's Red Bull.
Having failed to defend his crown, he took the #5 to his new team, Ferrari, for 2015.
It's a number he used to great success in European and German karting in 2001, winning both championships.
In addition, he used it in the 2010 season, when he claimed his first world title for Red Bull.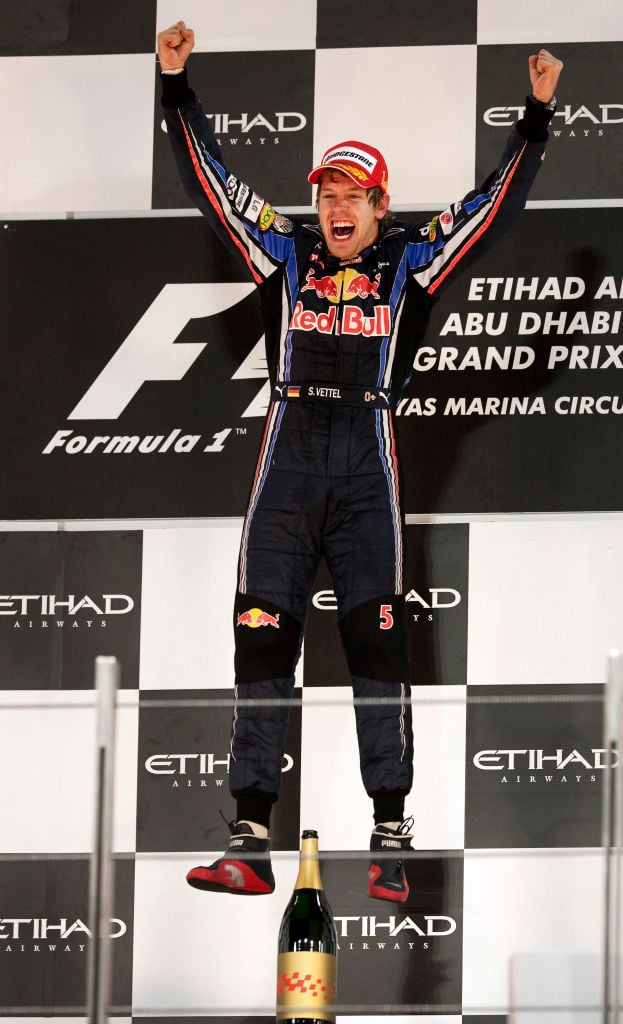 Lance Stroll – #18
It's a similar story for Vettel's Aston Martin teammate Lance Stroll.
He carried the number to championship success in Formula 3 and Formula 4, and opted to keep it upon graduation to F1 in 2017.
Fernando Alonso – #14
Alonso claimed the world karting championship racing a kart numbered #14 in 1996, when he was 14 years old.
He won that title on 14 July.
Esteban Ocon – #31
In the same vein as Alpine teammate Alonso, Ocon first carried #31 to karting success.
Having claimed victory in the French championship, he took the number into F1 when he made his debut at the 2016 Belgian GP.
Not getting your first choice
Charles Leclerc – #16
Like Verstappen and Norris, Ferrari driver Leclerc ran into the problem of his first choices being taken.
The Monegasque had wanted to use #7 and #10, but both were already in use.
In the end, he opted for #16, as the two digits added together make seven.
Carlos Sainz – #55
Sainz graduated to F1 with Toro Rosso (now AlphaTauri) in 2015, and took the #55.
His reasoning follows that of Bottas' #77, in that the two s's in his name fits nicely with the look of #55.
Pierre Gasly – #10
In 2013, Gasly drove the #10 car to title success in the now-defunct Formula Renault European championship.
He is also a big football fan, with his favourite player, Zinedine Zidane, formerly wearing the number ten shirt for the French national team.
It is also among the clutch of numbers to be reissued.
Japanese driver Kamui Kobayashi raced with it in 2014, before leaving F1.
With the two-year rule in place, it wasn't available again until 2017.
Gasly made his debut at the 2017 Malaysian GP and has carried the number since.
Yuki Tsunoda – #22
Tsunoda is another driver to have reused a number.
The #22 was originally selected by Jenson Button, but the Brit retired from F1 at the end of 2016.
A one-off appearance at the 2017 Monaco GP – deputising for Alonso – meant #22 couldn't be used again until 2020.
Tsunoda's first choice of #11 was taken by Perez, and he simply doubled it to get #22.
No-nonsense decision
Kimi Raikkonen – #7
The veteran Finn has attained cult-like status for his no nonsense, calls-it-how-he-sees-it attitude to F1.
The same can be said for his choice of #7.
In 2013, his Lotus squad carried #7 and #8 because they finished fourth in the 2012 Constructors' championship.
As the senior driver, Raikkonen took #7, and simply kept the digit when the new rules around numbers were brought in.
He couldn't think of anything better to change it to!
Antonio Giovinazzi – #99
Like Vettel, Giovinazzi has raced two numbers in F1.
In 2017, he deputised for the injured Pascal Wehrlein, and was assigned #36.
On making his full-time debut in 2019, he took #99.
In his junior career, he was presented with the choice of #13, #17 or #99.
As the first two are considered unlucky in Italy, he opted for #99. It is the highest possible number permitted by the FIA.
Family ties in F1
Mick Schumacher – #47
Schumacher doesn't have a history with the #47 he now carries for Haas.
It is derived from a number of things.
Firstly, 47 is the number you get if you add his, his parents' and sister's birthdays together.
Moreover, his father Michael won seven F1 titles, with some fans pointing out that the number could be read as 'for seven' or for his dad.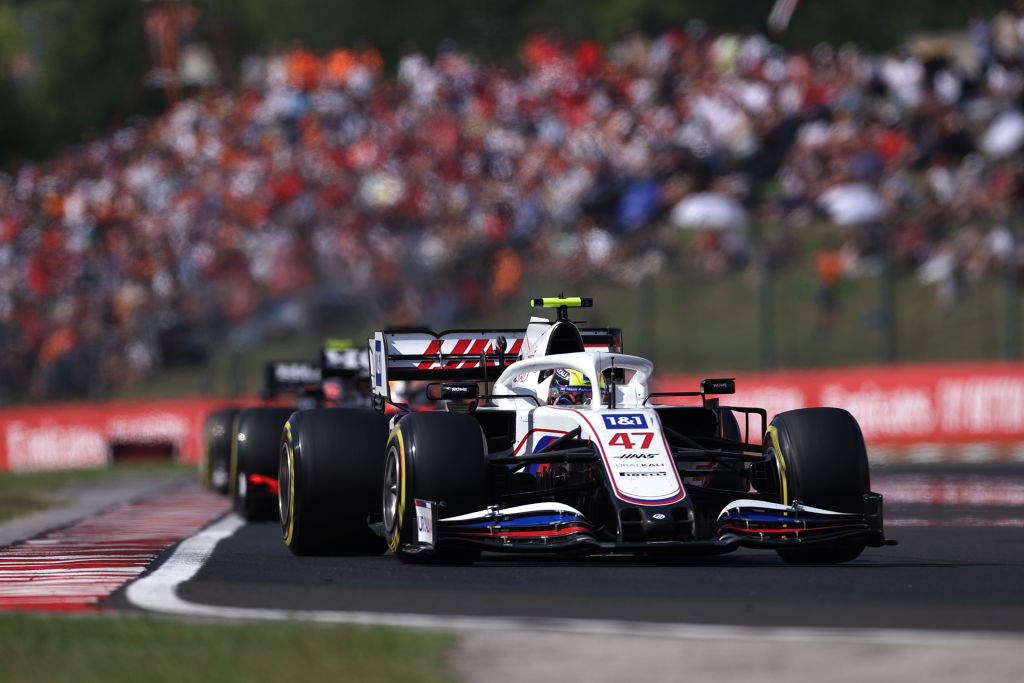 Nikita Mazepin – #9
Usually found with #99, representing the year of his birth, Haas driver Mazepin was forced to change it when he got to F1.
Antonio Giovinazzi had already bagged it, and the Russian-native decided to carry #9.
It is among the clutch of numbers to be reissued, after now-IndyCar star Marcus Ericsson used it.
Swede Ericsson left F1 in 2018, meaning the number was available again at the start of 2021.
George Russell – #63
Russell's choice comes from the number his brother used in his karting days.
Much the same as Hamilton's #44, it is a number he says his family can identify with.
Nicholas Latifi – #6
Canadian Latifi carries #6 as it reminds him of his home town of Toronto.
It is among the reissued numbers, having been taken to title success by Nico Rosberg in 2016.
Rosberg retired at the end of his title year, meaning the number wasn't available again until 2019.
Are any numbers unavailable?
Aside from the #1 being reserved for the world champion's usage, there's only one other number drivers aren't allowed to pick.
It is #17. It was the number the late Jules Bianchi raced with in 2014.
After his death in July 2015, nine months after his 2014 Japanese GP accident, the FIA retired the number.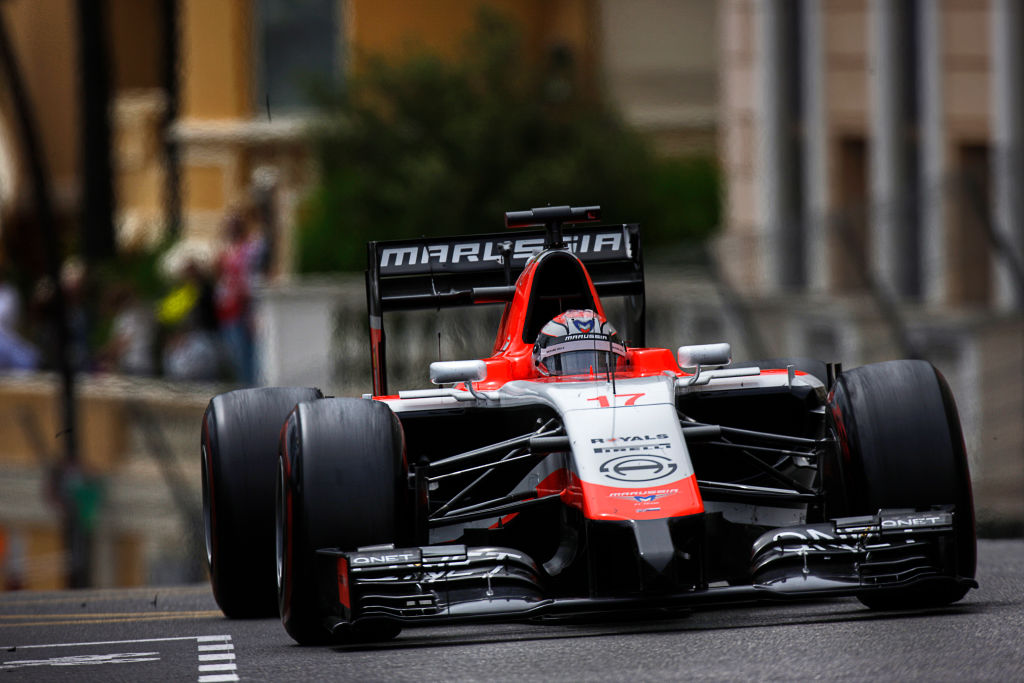 Related Topics