The Dutch Grand Prix returns this weekend, as Zandvoort hosts its first race since 1985. But how many Dutch grand prix drivers have there been, and who is the most successful?
Dutch GP returns as home favourite chases world title
The popularity of Max Verstappen in Holland has made the Dutch GP viable once again.
Red Bull driver Verstappen has a devoted following, most often seen at the Austrian GP – Red Bull's home track.
His fans are also in full voice at the Belgian GP – in the country Verstappen was actually born.
Verstappen is the 16th driver to race in F1 under the Dutch flag.
The Verstappen's lead Dutch F1 drivers
Unsurprisingly, Max Verstappen and his father Jos are Holland's most successful exports to F1.
Jos was teammate to Michael Schumacher in the German's 1994 world championship success at Benetton.
He took a couple of podiums in Hungary and Belgium that year – the first time a Dutchman had done so.
After losing his Benetton seat for 1995, Jos drifted around the back of the field, racing for the likes of Simtek and Footwork.
He switched to Tyrrell and then Stewart GP (run by Sir Jackie Stewart) for 1997 and 1998, respectively.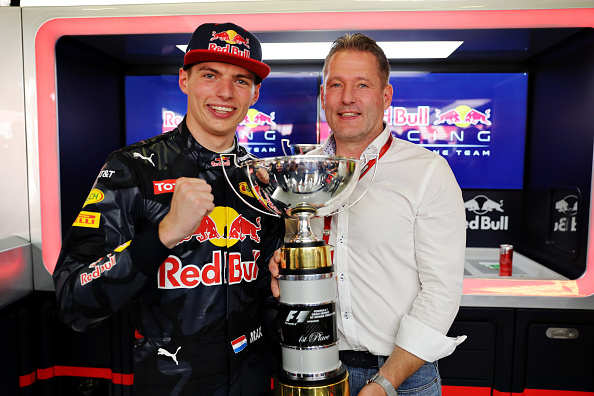 A couple of years with Arrows followed before his career ended with a 15th place finish in the 2003 Japanese GP for minnows Minardi.
Max would become the youngest ever F1 driver at the 2015 Australian GP -racing at 17 years, 166 days.
Rules were changed meaning future drivers must be over 18, meaning Verstappen will hold that particular record for good.
After being promoted to the senior Red Bull team, he won on his debut at the 2016 Spanish GP.
He was fortunate after the Mercedes of Lewis Hamilton and Nico Rosberg collided on the first lap.
Since then, Verstappen has chalked up a further 15 wins, 51 podiums and nine pole positions.
He is currently second in the 2021 drivers' standings, just three points behind Hamilton.
Aside from the Verstappens, no other Dutch F1 driver has recorded a podium finish.
Dutch F1 driver holds an unusual record
Jan Lammers is probably better known for his Le Mans 24 Hours win than his F1 career.
In 1988, driving alongside the late Johnny Dumfries and Andy Wallace, he steered the Jaguar XJR-9LM to victory.
This was in contrast to his F1 career.
He spent most of the time between 1979-1982 trundling around in uncompetitive machinery.
Lammers failed to qualify 18 of his 43 entries, starting the other 23.
He left F1 after failing to qualify for the 1982 French GP for the small Theodore Racing squad.
However, 10 years later, March drafted him in for the final two races of the 1992 campaign.
He retired in Japan before finishing P12 of 13 runners, three laps down on race winner Gerhard Berger in the McLaren in Australia.
Lammers holds the record for the longest time between successive grand prix starts – 10 years.
The first Dutch F1 drivers
The very first Dutchman to drive in F1 was Jan Flinterman.
An air force pilot in World War 2, Flinterman finished ninth in the 1952 Dutch Grand Prix.
As points were awarded to the top five, he came away empty handed.
In the same race, Dries van der Lof retired in his sole F1 appearance.
The first Dutch driver to make some sort of impact in F1 was Carel Godin de Beaufort.
He competed between 1957-1964.
After some ad hoc appearances, his first full season was 1962.
He took sixth at home at Zandvoort, following it up with another at the French GP at Rouen.
He matched that twice in 1963 – at Spa and at Watkins Glen in the United States.
In 1964, he crashed during German GP practice at the Nurburgring, later succumbing to his injuries.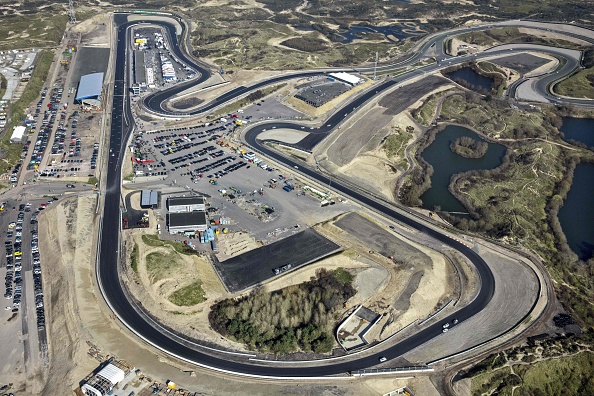 Related Topics