Following the Hungarian GP this weekend, Lewis Hamilton had to see Mercedes team doctors after suffering with fatigue and mild dizziness. F1 fans are wondering if Lewis Hamilton is ok and how he's doing now. Here's what we know so far.
Hamilton sees team doctor after Hungarian GP
Lewis Hamilton had an excellent yet physically demanding drive at the Hungarian GP this weekend.
The seven-time world champion started on pole but found himself in P14 after he stayed out while everyone else pitted following a crash involving Valtteri Bottas.
In the scorching hot conditions at The Hungaroring, the Brit brilliantly battled back to take P3 (although he was later promoted to P2 after Vettel was disqualified).
However, after the race, Mercedes revealed Hamilton was seeing the team doctor after suffering with dizziness and blurred vision.
Is Lewis Hamilton okay?
It appears as though Hamilton is still struggling from the effects of covid, which he contracted in December last year.
Hamilton missed the Sakhir Grand Prix last year as a result, and returned for the final race of the season in Abu Dhabi a week later, despite not being fully healthy.
Hamilton fears he could be suffering from long covid and is not full over the infection.
"I'm ok, had real big dizziness and everything got a bit blurry on the podium. I've been fighting all year really with staying healthy after what happened at the end of last year and it's still, it's a battle," he said in his post-race news conference after the Hungarian GP.
"I haven't spoken to anyone about it but I think [the effects of Covid are] lingering. I remember the effects of when I had it and training has been different since then. The level of fatigue you get is different and it's a real challenge.
"I continue to train and prepare the best way I can. Today, who knows what it is? Maybe it's hydration, I don't know, but I've definitely not had this experience. [I] had something similar at Silverstone but this is way worse."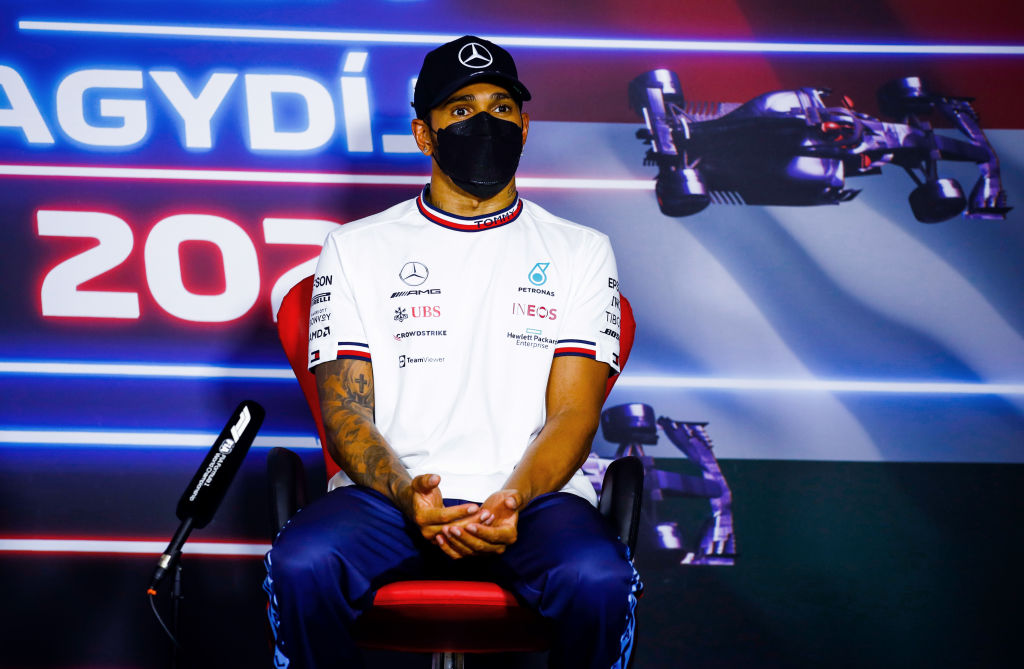 How is Hamilton doing now?
Given the race is less than 24 hours old, it's likely Hamilton is still recovering.
The lingering effects of covid, plus the intense conditions of the race yesterday, are likely to still be taking their toll on Hamilton, who at least now has a summer break to recover.
Asked about his driver's condition, Mercedes team boss Toto Wolff said: "You can just relate to it with the heat out there and a race like he had with tonnes of overtaking.
"That is exhausting. I think he should be alright, but better to be safe than sorry."
Earlier on Monday, Hamilton provided an update on his condition while congratulating race winner Esteban Ocon.
Lewis Hamilton is expected to be ok for the Belgian Grand Prix, which takes place on Sunday 29 August.
Related Topics