Torrential rain at Spa has meant the Formula One Belgian Grand Prix has been delayed for over three hours. But will there be a race today or is it cancelled?
Verstappen wins at Spa as Formula One Belgian Grand Prix red-flagged for a second time
After a long delay of just under three hours, an update issued at 18:05pm local time said the race would restart.
At 18:17pm, drivers were led out of the pitlane by the safety car, on the full extreme wet weather Pirelli tyres.
However, despite two laps of running, the race was quickly red-flagged once again.
It was not resumed with Red Bull's Max Verstappen declared the winner, with half points awarded.
It is the first time since the 2009 Malaysian GP that a race has been abandoned and half points awarded to drivers.
George Russell and Lewis Hamilton completed the podium, the former's first podium in F1.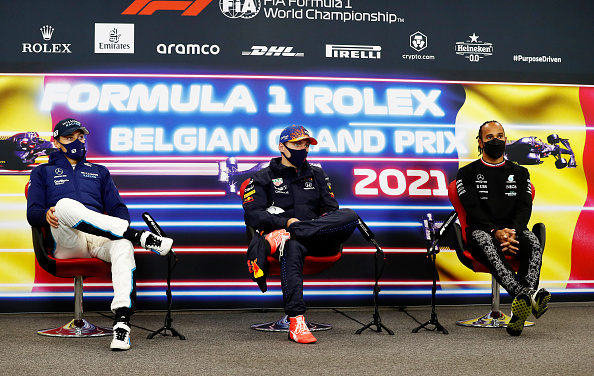 At the scheduled start time of 15:00pm local time, race director Michael Masi issued a delay.
At 15:25pm local time, the cars pulled away for the formation lap behind the safety car.
The field lead by pole-sitter Verstappen completed two formation laps behind the safety car before the race was red-flagged for the first time.
Under F1 rules, there is a three-hour window in which the race must be completed.
This time started at the scheduled race start of 15:00pm.
However, Masi opted to suspend this clock under the terms of force majeure in hopes of getting a race in.
What happens after the Belgian Grand Prix?
F1 is currently on the first leg of a triple header of events.
The Belgian GP is followed next Sunday with the returning Dutch Grand Prix at Zandvoort.
The Italian Grand Prix completes the leg on September 12th.
Hamilton's drivers' championship lead over Verstappen is now three points.
Related Topics