Astros fans want to know what happened to Dusty Baker and when he might come back as acting manager Joe Espada continues to take charge.
The Houston Astros came back to win 7-5 in the series opener against the Texas Rangers on Tuesday night at Minute Maid Park.
The Astros take on the Rangers in the second game on Wednesday night, still battling the New York Yankees for the AL's best record.
39-year-old Justin Verlander has been a huge reason for the Astros' success this season. Despite coming off the back of surgery, Verlander is the American League's Cy Young favorite, with a league-best 15-3 record and 1.73 ERA.
Dusty Baker is the man at the helm in Houston, but this week acting manager Joe Espada has been in charge. Fans were asking what happened to Dusty Baker and when he is likely to be back.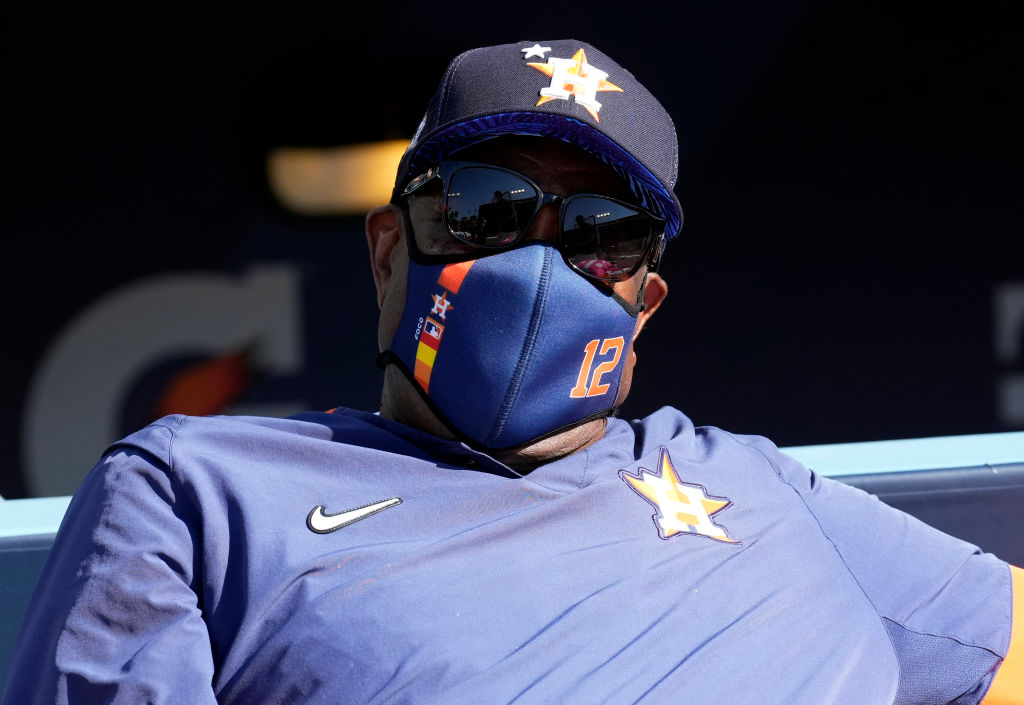 What happened to Dusty Baker?
Dusty Baker has been absent from his normal duties during the series against the Rangers and fans wanted to know what happened.
Dusty Baker appeared on the The Matt Thomas Show on SportsTalk 790 on Tuesday, revealing he had tested positive for covid-19.
Baker tested positive on Friday (August 5) while the Astros were in Cleveland taking on the Guardians. Baker reportedly said he felt like he had allergies but was still sent to be tested by the Guardians' team doctor.
After testing positive, Baker told Sports Illustrated he didn't feel his best but could have been worse while in quarantine. Bench coach Joe Espada has been filling in for Baker since.
"He feels ok, he has some mild symptoms," Espada said of Baker on Saturday. "He said being in his room is driving him crazy and that if it wasn't for music, he wouldn't make it."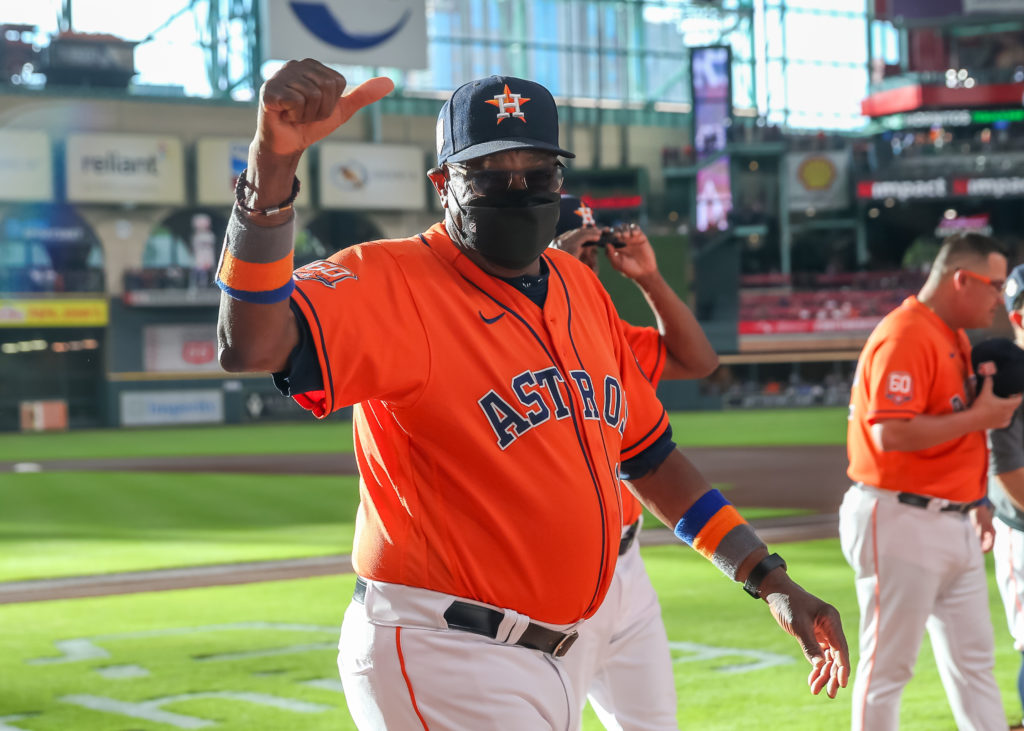 When could he return?
Baker is reportedly back in Houston after being flown home separately by owner Jim Crane on Monday. Baker, a 73-year-old cancer survivor, said prior to the start of the 2021 season he had received both doses of his covid-19 vaccination.
MLB reports Baker is eligible to return ten days after the onset of symptoms or after he receives consecutive negative covid-19 tests (taken at least 24 hours apart). If Baker is unable to produce the consecutive covid-19 tests, the earliest he could be back is Monday, August 15 (ten days after testing positive).
The Astros have yet to release information on when to expect Baker back in the dugout but SI reports there are hopes he could return for the Astros before the weekend. The Astros have a three-game home series with the Oakland A's starting on Friday.
Do you think the Astros will win the World Series this year? Let us know in the comments below!
Related Topics