After the passing of the Dodgers broadcaster, fans remembered both Vin Scully and Chick Hearn, two of LA's most legendary sports voices.
Beloved Los Angeles Dodgers broadcaster Vin Scully has passed away at the age of 94. Scully was the longest-tenured broadcaster with a single team in pro sports history and became synonymous with his signature opening line "It's time for Dodger baseball."
ESPN reports the Dodgers spoke to family members, who told them Scully died at his home in the Hidden Hills section of Los Angeles. No cause of death was given.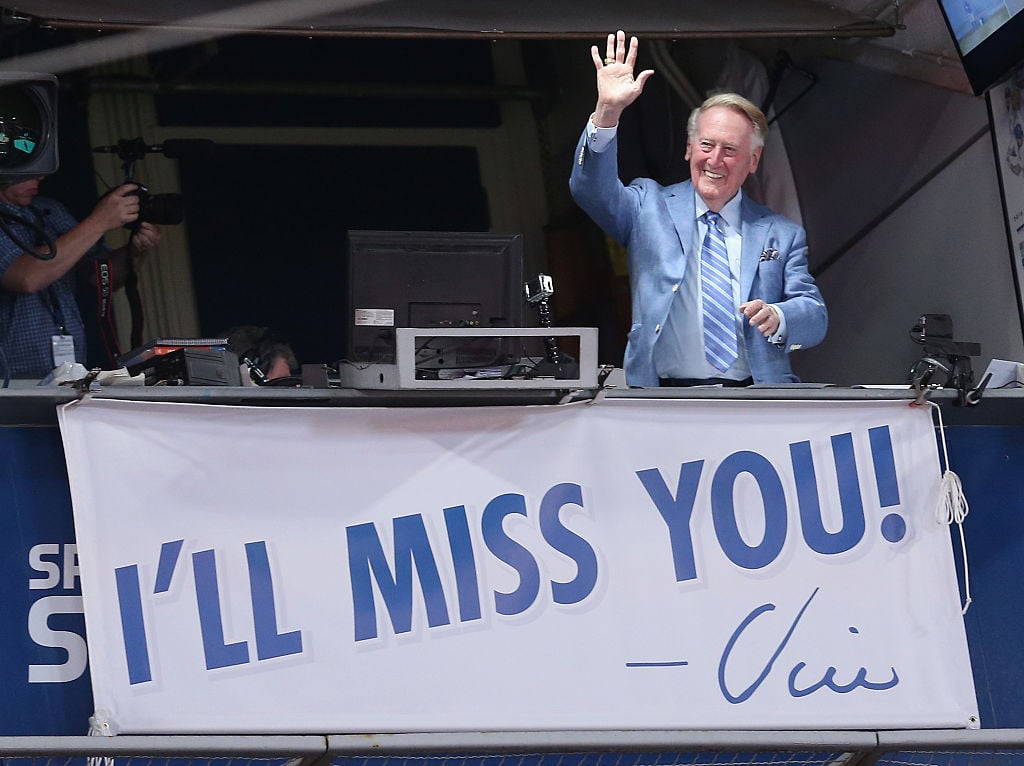 Vin Scully's legendary broadcasting career
Scully's 67-year career started at Ebbetts Field in 1950 and ended following the 2016 season at the age of 88. Some of his most memorable calls included Hank Aaron's 715th home run in 1974 to break Babe Ruth's all-time record, as well as Kirk Gibson's famous home run in the 1988 World Series.
Scully's work spread across most of the sporting landscape. He worked for CBS from 1975 to 1982, calling tennis, golf and NFL telecasts. He later moved to NBC where he was the lead play-by-play announcer for the majority of the 1980s.
His final broadcast came in the television booth at AT&T Park in San Francisco, where the Dodgers' 2016 regular season ended.
"You and I have been friends for a long time but I know in my heart I've always needed you more than you've ever needed me, and I'll miss our time together more than I can say," he said (via NY Post).
"But you know what? There will be a new day and eventually a new year. And when the upcoming winter gives way to spring, rest assured, once again it will be 'Time for Dodger baseball.' So this is Vin Scully wishing you a very pleasant good afternoon, wherever you may be."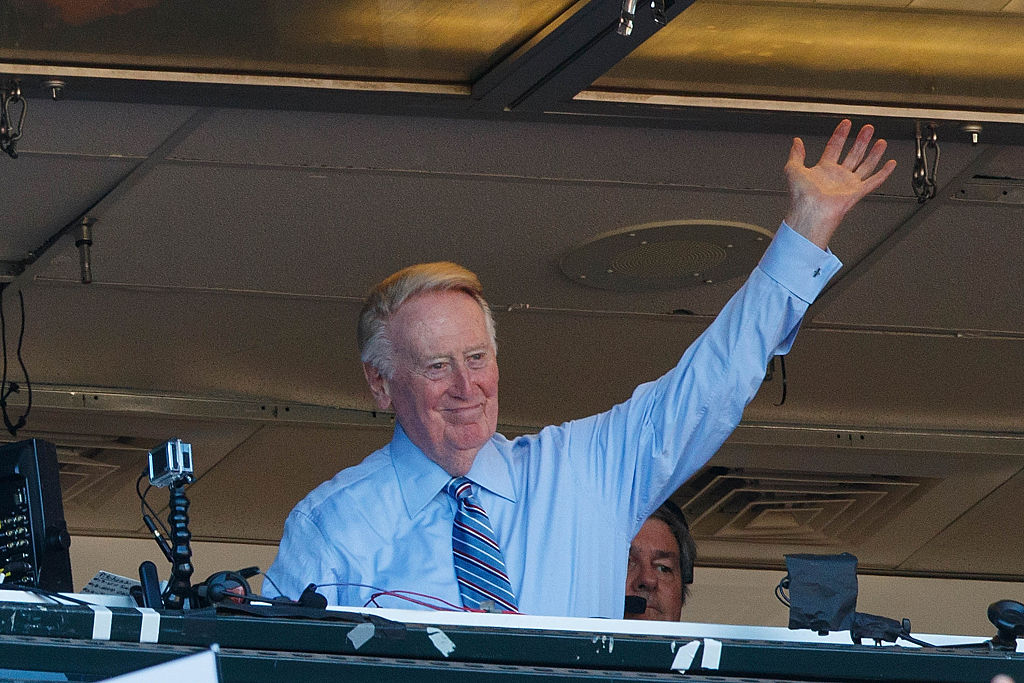 Fans remember Vin Scully and Chick Hearn, two of LA's greatest voices
Vin Scully, along with Chick Hearn, Kings announcer Bob Miller and Dodgers' Spanish-language radio announcer Jaime Jarrín, are part of a rich lineage of Los Angeles' Hall of Fame broadcasters.
Chick Hearn was an American sportscaster and play-by-play announcer for the Los Angeles Lakers for an incredible 41 years. Hearn was associated with colorful phrases such as 'slam dunk', 'air ball', and 'no harm, no foul', and broadcast 3,338 consecutive Lakers games starting on November 21, 1965.
Hearn died in 2002 at the age of 85. After Scully's death, fans remembered Vin and Chick and thanked them for their incredible service to the city of LA:
Vin is survived by five children, 21 grandchildren and six great-grandchildren. You can read more about his family here.
What is your favorite call from Vin? Let us know in the comments below.