We find out more about Pete Alonso's ethnicity and parents after the New York Mets star bid for a third straight Home Run Derby crown.
The 2022 Home Run Derby took place on Monday (July 18) with Pete Alonso in search of a three-peat. Alonso won the event in 2019 and 2021 and was looking to become the first player ever to win three Derbies in a row.
However, Alonso couldn't match Julio Rodríguez's 31 homers and was out in the second round.
He won the Home Run Derby last year
New York Mets first baseman Pete Alonso won the Home Run Derby title last year at Coors Field.
The 27-year-old beat Shohei Ohtani, Trey Mancini and Juan Soto, hitting 74 total home runs. His biggest hit of the night went 514ft.
"Polar Bear" beat Mancini 23-22 in the final round to join Ken Griffey Jr and Yoenis Céspedes as the only men to win consecutive titles.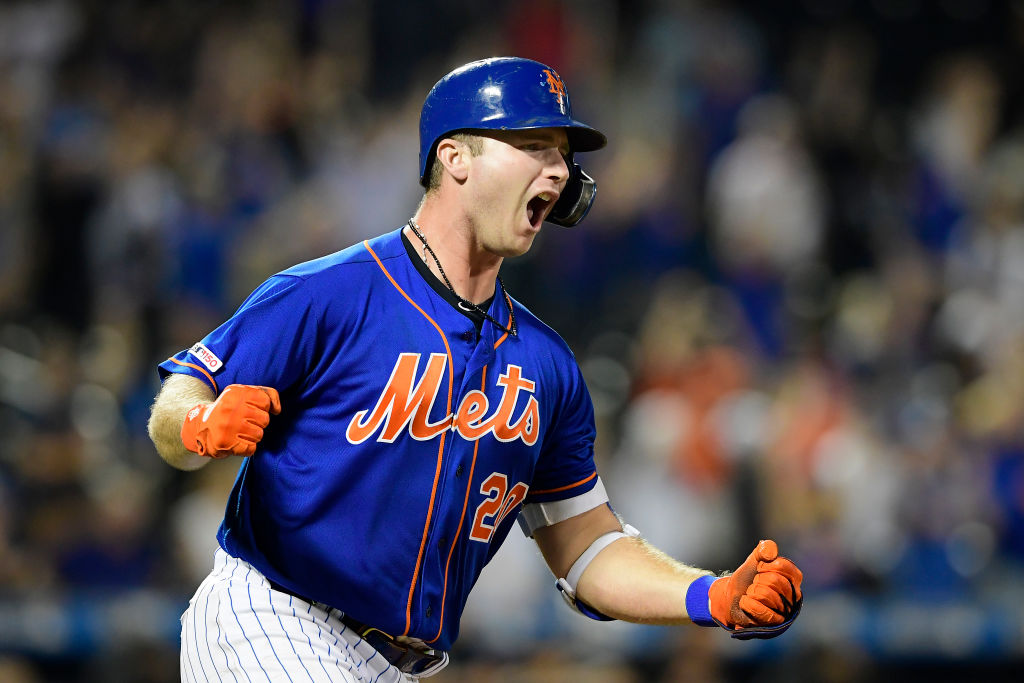 Pete Alonso's parents and relationship with his mother
Peter Morgan Alonso was born on December 7, 1994 to parents Michelle and Pete Alonso in Tampa, Florida.
Michelle Alonso was born in Lancaster, Ohio, near Columbus. She and her husband Pete were 'high-school' sweethearts.
When Pete landed an an executive post with a consulting firm, the Alonsos moved to Tampa, Florida, where the Mets baseman grew up.
Pete's mom, Michelle, is said to be a "feisty former college softball player at Ohio Wesleyan University" who would drive Pete to his games in Tampa.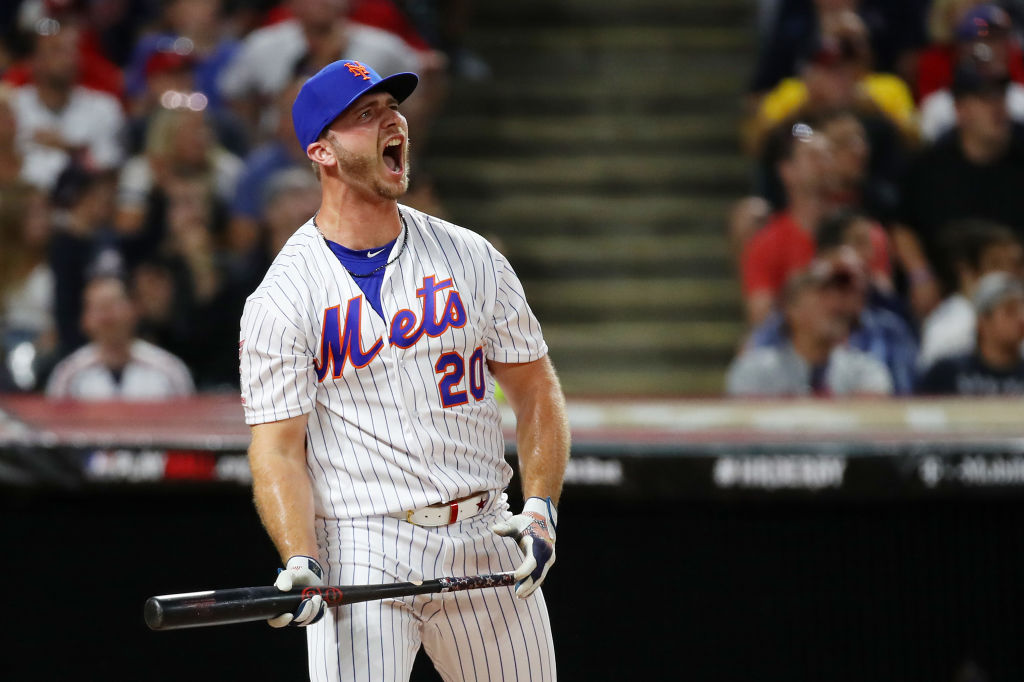 Pete Alonso's ethnic background explored
Pete has one sibling, Alex Alonso, who plays lacrosse for Queens University of Charlotte.
Interestingly, their paternal grandfather, Peter Conrad Alonso, fled his home town of Barcelona during the Spanish Civil War and settled in Queens, New York.
Is Pete Alonso Italian?
No, he is not.
Pete Alonso does have Spanish heritage on his father's side, although he is American by nationality.
His mother's parents were also from Lancaster, Ohio. Michelle's mom June and her dad, Jonas, are described as "salt of the earth-type people" who "worked hard and didn't judge people by appearances."
Do you think he can win a third Home Run Derby title next year? Let us know in the comments below!