After his Home Derby heroics, we find out more about Albert Pujols and his children, including daughter Isabella Pujols whom he supports through his foundation.
Cardinals legend Albert Pujols stole the show at the 2022 Home Run Derby on Monday (July 17). This was the fifth Derby appearance of his career, a career that includes two World Series, three NL MVPs and 11 All-Star appearances.
At 42 years and 183 days old, he was the oldest Derby participant ever. And he didn't disappoint, pulling off an incredible first-round upset over top seed Kyle Schwarber.
Pujols pulls off huge upset at Home Derby
Pujols had one home run in the first 56 seconds of his at-bat before reeling off homer after homer to force overtime tied at 13 dingers apiece.
In that swing-off, Pujols hit seven for 20 total to cause one of the biggest upsets in Derby history and become the first player to advance past the first round on five occasions.
Pujols lost in the second round to Juan Soto (the eventual Derby champion) but his first-round heroics will forever be remembered.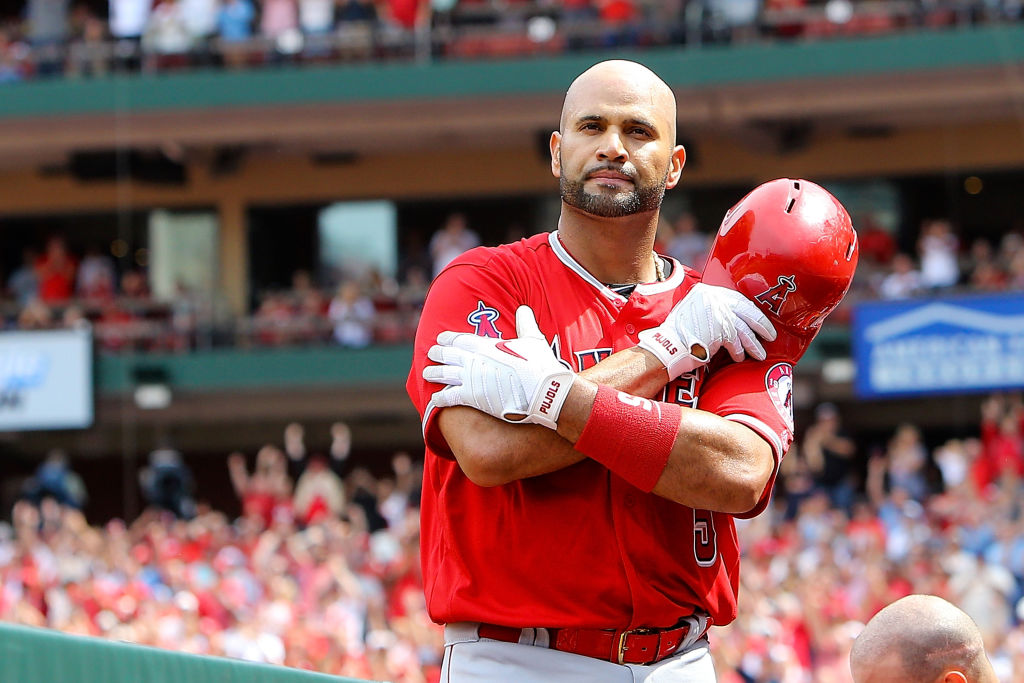 How many children does Albert Pujols have and how old are they?
Albert Pujols has five children with ex-wife Deidre Pujols.
The five children are Isabella, who is the oldest and from Deidre's previous relationship, as well as Albert Jr, Sophia, Ezra, and Esther Grace.
Albert Jr was born in 2002 and is 20 years old. Sophia is 17 years old (born in 2005), Ezra is 12 years old (2010), and Esther is ten (2012). Isabella's age is unknown.
He and Deidre divorced this year
On April 5, 2022, the New York Post reported Pujols and Deidre were divorcing after 22 years of marriage.
"I've been asked a lot of questions over the past few days regarding what's been going on at home and, sadly, after 22 years of marriage, I have made the decision to file for divorce from my wife Deidre," Pujols said in a statement at the time.
He also thanked Deidre for raising five children with him. He said: "I am thankful for the five beautiful children we brought into this world and remain committed to raising them in a loving and safe environment."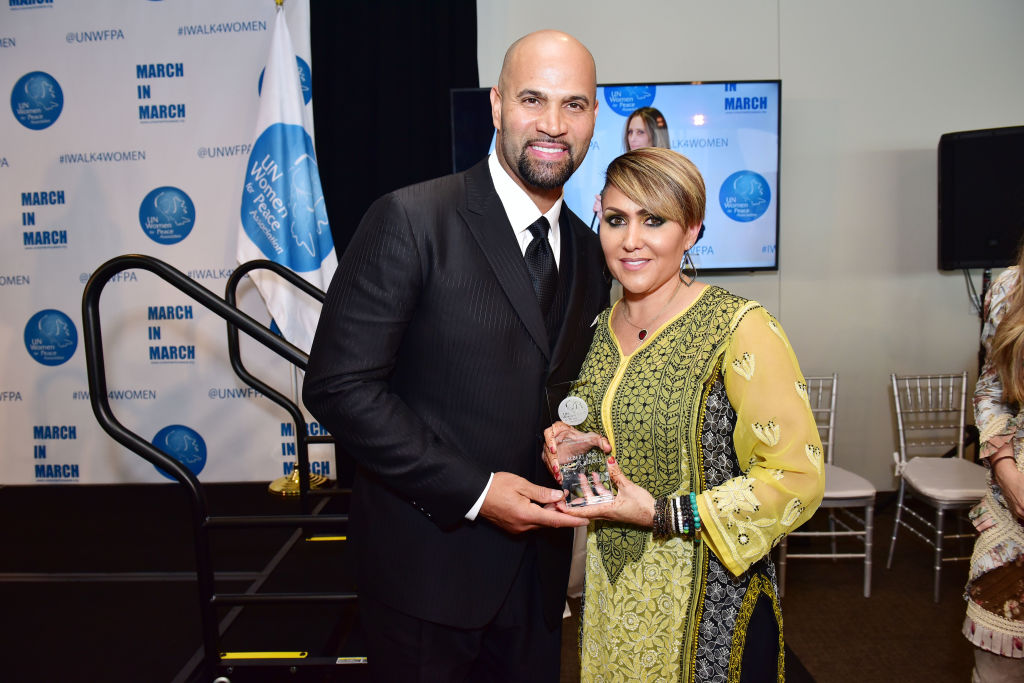 Albert Pujols' daughter Isabella Pujols has Down's syndrome
Sports Illustrated reported Deidre told Albert she had an infant daughter, Isabella, who had Down's syndrome, on their first date. Several years later, they started the Pujols Family Foundation, which works with children with Down's syndrome and their families.
The Foundation's website states: "We did not choose Down's syndrome. Down's syndrome chose us.
"As you may know, Albert and Deidre Pujols have a beautiful daughter with Down's syndrome. Since this is so close to their hearts, this foundation is dedicated to the love, care and development of people with Down's syndrome and their families. Our goal is to promote awareness, provide hope and create supportive and memorable events for the families and children who live with Down's syndrome.
On World Down's Syndrome Day in 2018, Albert penned a special message to daughter Bella. He called her "a gift to me, to our family, and to all you meet."
The ex couple are still a big part of the Pujols Family Foundation, and are hugely active in the community. The foundation is headquartered in St Louis but has also expanded operations to include Orange County, where Deidre and their five children live. 
They host cooking classes and golf tournaments for children with Down's syndrome, help find them jobs and invite them to MLB games.