Michael Irvin appeared on First Take today for the first of his regular Monday slot. The former Dallas Cowboys wide receiver is one of the debaters replacing Max Kellerman on the show, and fans weren't exactly impressed with the changes.
First Take undergoes major changes
Max Kellerman has departed from First Take after five years.
The show is basically Stephen A. Smith's world now, and from today (6 September), the morning debate show will feature a rotating cast of debate partners.
The rotating guests include: Paul Finebaum, Keyshawn Johnson, Mina Kimes, Kimberley A. Martin, Monica McNutt, Jessica Mendoza, Chiney Ogwumike, Dan Orlovsky, Kendrick Perkins, Marcus Spears, Brian Windhorst, Damien Woody and many more.
In addition to this, Michael Irvin will have a fixed slot on Monday mornings. SEC Network analyst Tim Tebow will have that same role on Friday shows.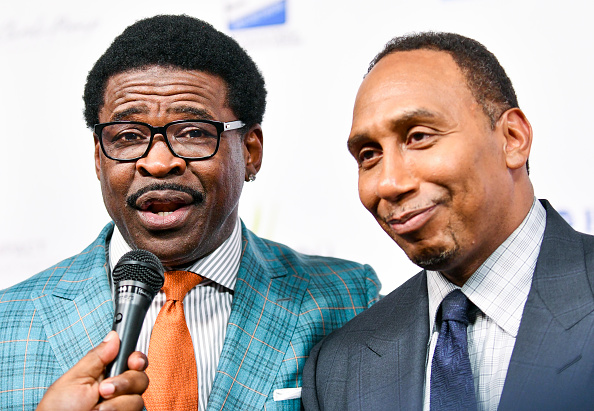 Michael Irvin appears on first permanent slot
Today (Monday 6 September), the former NFL wide receiver appeared alongside Molly Qerim Rose and Stephen A. Smith.
One of the segments involved a discussion about Tom Brady, which you can check out below.
Fans react to Michael Irvin's appearance on First Take
Fans pretty much got what they expected in the sense that the show was essentially a shouting match between Irvin and Smith.
It appears Stephen A. may have met his match in terms of who can make an argument the loudest, and Twitter was less than impressed.
Related Topics