We find out more about Elaine Thompson-Herah's husband and coach, Derron Herah, ahead of the 100m finals at the 2022 Commonwealth Games.
Elaine Thompson-Herah is one of the most decorated sprinters of all time. The Jamaican sprinter is a five-time Olympic champion, the fastest woman alive over 100m, and the third-fastest ever over 200m.
She captured 100m and 200m gold at the 2016 Rio Olympics and again at the 2020 Tokyo Olympics, and was named World Athletics athlete of the year in 2021.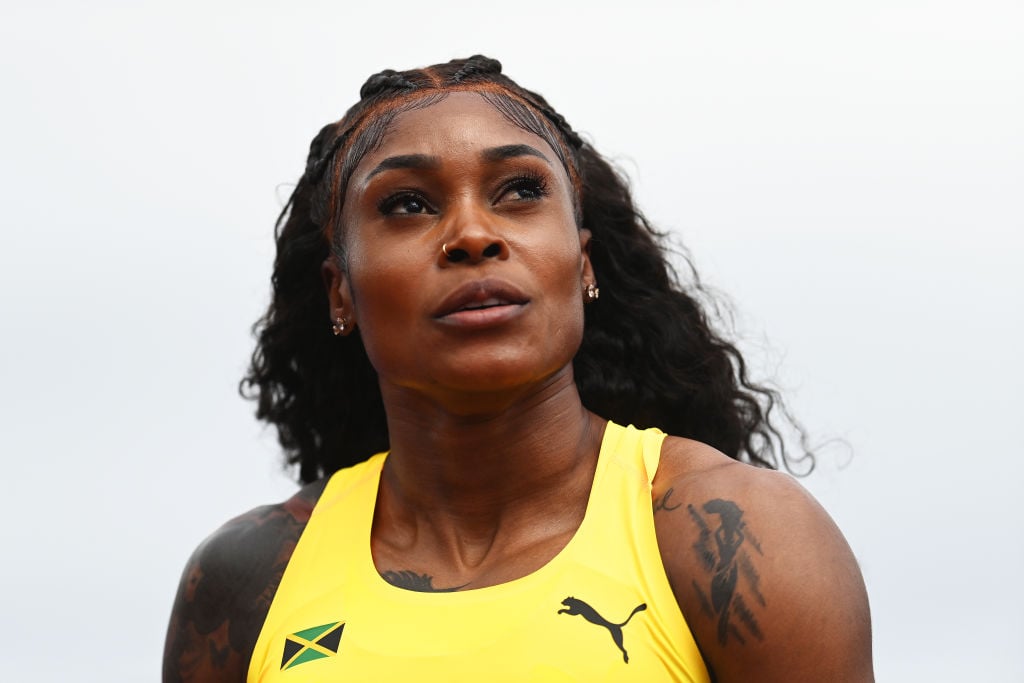 Sprinter breezes into semi-finals at Commonwealth Games
The 30-year-old is competing at the 2022 Commonwealth Games in Birmingham and breezed through her 100m heat. She progressed to the semi-finals in 10.99 seconds when winning the second of seven heats.
"You have to believe in yourself because no-one else can believe in you," Thompson-Herah said afterwards.
"I wanted to do well this year. It's not on God's watch. It is on my watch. Whatever time I put together, I will work my way back up to the top. (My plans) are to have fun, smile, breathe and just run."
The women's 100 semi-finals and final will take place on Wednesday at Alexander Stadium in Birmingham and Elaine will surely be the woman to beat.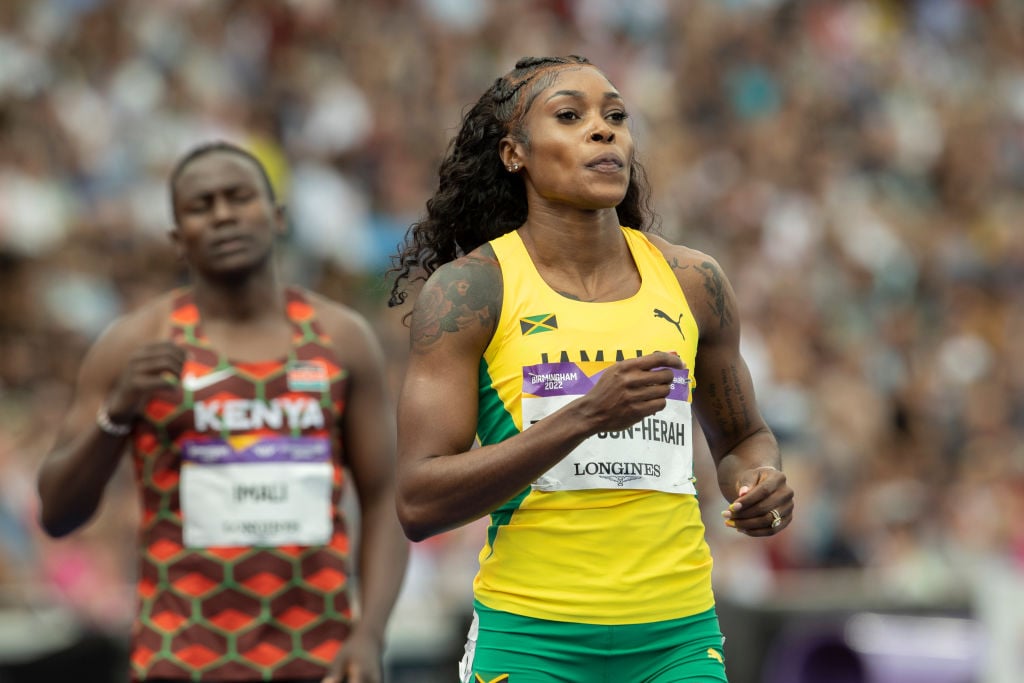 Meet Elaine Thompson-Herah's husband and partner, Derron Herah
Elaine Thompson-Herah's husband is Derron Herah, a former track and field athlete and professional sprinter.
Derron was born in Jamaica in 1982 and competed in the 400m and 400m hurdles. He attended Texas Tech University and graduated with a Bachelor's degree in administration management before studying finance at Davenport University.
He began his athletics career in 2001 but retired in 2008. According to his IG bio, he is now involved in a number of business ventures including The Loan and Pawn Shop, record label Herah Music Productions, and Entertainment company HMP Entertainment.
His relationship with Elaine
The couple married on November 2, 2019 after keeping their relationship relatively private. On their second anniversary, Elaine posted a special message to Derron on Instagram.
"I can't believe two years have passed since the day our paths crossed," she wrote in 2021.
"You are the reason why my days are brighter and happier. You are the reason why I look forward to the future, you are the reason why my heart is full of love and gladness. Happy second anniversary! I look forward to sharing many more anniversaries with you."
Derron Herah has also served as Elaine's coach for the past couple of years.
"Elaine is Elaine and any time the switch comes on, nothing can stop her," Herah told the Jamaica Observer in June.
He will be supporting her in Birmingham as she looks to add to her already impressive legacy.
Do you think Elaine will win gold in Birmingham? Let us know in the comments below!
Related Topics