On 18 August, reports emerged that Max Kellerman is leaving First Take. The sports pundit has been on the show for five years, and the news came as a shock. Some fans assumed Max Kellerman had been fired – but we know that's not that case. Here's what he's expected to do now.
What's happened?
Yesterday (18 August), multiple sources reported Max Kellerman is expected to leave ESPN's First Take.
First Take is ESPN's flagship sports show, where Stephen A. Smith, Max Kellerman, Molly Qerim Rose and a host of famous guests debate sports' hottest topics.
Kellerman has been on the show for almost five years after replacing Skip Bayless in 2016. Bayless moved to Fox Sports where he's on a similar show called Undisputed With Shannon Sharpe.
ESPN declined to comment, but it's expected Kellerman's role will be left unfilled.
Instead, the show will feature Stephen A. and Molly with various ESPN reporters, hosts and other guests making appearances.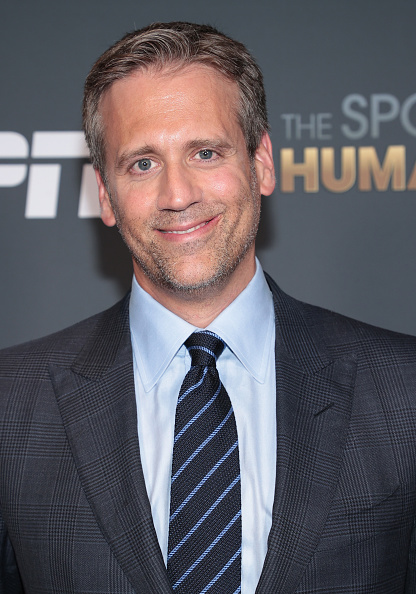 Some people thought Max Kellerman had been fired
When the news emerged, some people mistakenly assumed Max Kellerman had been fired.
Twitter was full of people making the wrong assumption.
Kellerman has not been fired – here's what's expected
Despite the rumours, Max Kellerman has not been fired from First Take.
It's likely Max is looking a new challenge and ESPN want to shake things up.
Multiple reports sate Kellerman will be staying with ESPN and could be heading to its morning radio show KJZ, replacing Zubin Mehenti.
Zubin Mehenti has missed significant time from the show this year because of health issues.
Max also currently hosts the Max Kellerman Show on ESPN Radio and has a boxing show on ESPN2, which he is expected to continue with.
Some sources even suggest he could move to an afternoon TV slot.
However, it's clear Kellerman has not been fired and will be continuing at ESPN.
Related Topics