Fans of bodybuilder Matt Mendenhall have been shocked by the news of his sudden death. News broke that Matt had passed away this August at the age of 61.
He is widely regarded as "The Greatest Bodybuilder to never turn Pro," a Cincinnati bodybuilding icon.
As tributes to the late Matt Mendenhall flood social media, we cast our eyes back over his life and his success in the bodybuilding field.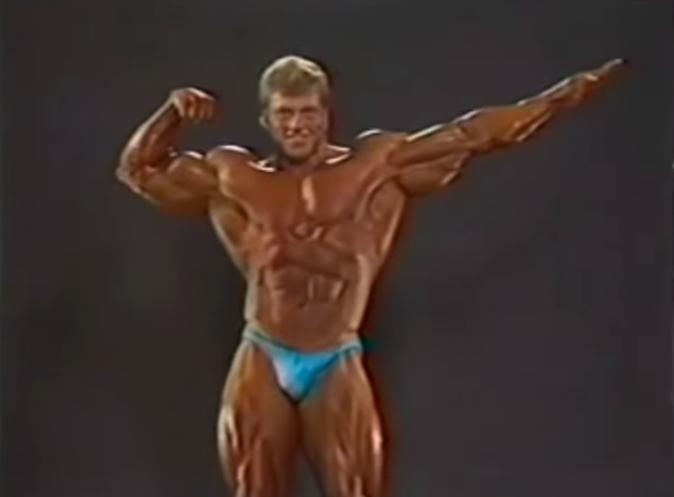 Who was Matt Mendenhall?
Matt Mendenhall was born on 26 June 1960, a native of Cincinnati, Ohio.
In the early 1980s, Matt began to make a name for himself as a popular bodybuilder. Mendenhall was honoured by many icons, including Lee Haney, as having one of the amazing physiques of the era.
Before Matt got into bodybuilding, his main focus was pole-vault and football. At the age of 15, in 1975, Matt Mendenhall suffered an injury to his forearm while pole-vaulting, which almost saw it entirely removed. Matt's family encouraged him to go to the gym to help his recovery. This saw Matt develop an interest in personal fitness and strength. In the early 1980s, when Matt was getting into bodybuilding, he was also working as a personal trainer.
It has been reported that Matt comes from a family of bodybuilders. All three of his siblings are thought to be bodybuilders, with two participating in many competitions.
CULTURE: US Marines use of Norse myth Valhalla explored
More on his bodybuilding successes
Matt Mendenhall performed in more than 9 competitions, winning 4 of them. There were occasions when Matt placed second. In 1982, 22-year-old Matt lost out to future legend Lee Haney.
In 1985, aged 25, Matt joined the NPC USA Championships and took home the trophy in the heavyweight division. This victory gained him entry to the World Games that year.
You can see all of the competitions in which Matt Mendenhall participated here.
RIP: Death of motocross rider Jude Morris announced
Matt's death shocks bodybuilding community
Fans and friends of Matt Mendenhall have taken to social media to pay tribute to the late bodybuilder.
One supporter tweeted: "Matt Mendenhall was a hero of mine as a kid, and surely one of the most gifted bodybuilders of all time."
In response to the news another added: "We're losing too many of our heroes."
A specific cause of death has not been revealed as of yet. However, numerous reports have touched on the health issues Matt faced throughout his life.
Our thoughts are with Matt Mendenhall's family at this time.
Related Topics