Ole Gunnar Solskjaer has rubbished rumours that he is concerned by the recent behaviour of Mason Greenwood.
The Manchester United manager acknowledged that the 19-year-old star made an error of judgement whilst on international duty last month. However, he was critical of media reports suggesting that Greenwood's misdemeanours have continued since.
As reported by Sky Sports, Solskjaer said: "He made a mistake this summer with England and suddenly the whole English press go after him – and that's something we have to look after. He is a fantastic boy to work with.
"I have to disappoint you… he is always on time."
Solskjaer surprised by Mason Greenwood scrutiny
Solskjaer's comments come after a difficult period for Greenwood. The teenager was sent home from Iceland in September after breaking strict protocols put in place by the national team.
Reports have since emerged questioning the discipline and timekeeping of the young striker. United were believed to be concerned by his behaviour, but Solskjaer has moved to clarify the situation. The Norwegian coach expressed his surprise at the amount of criticism that Greenwood has received lately.
"I can't believe all these stories about him being unprofessional," he said.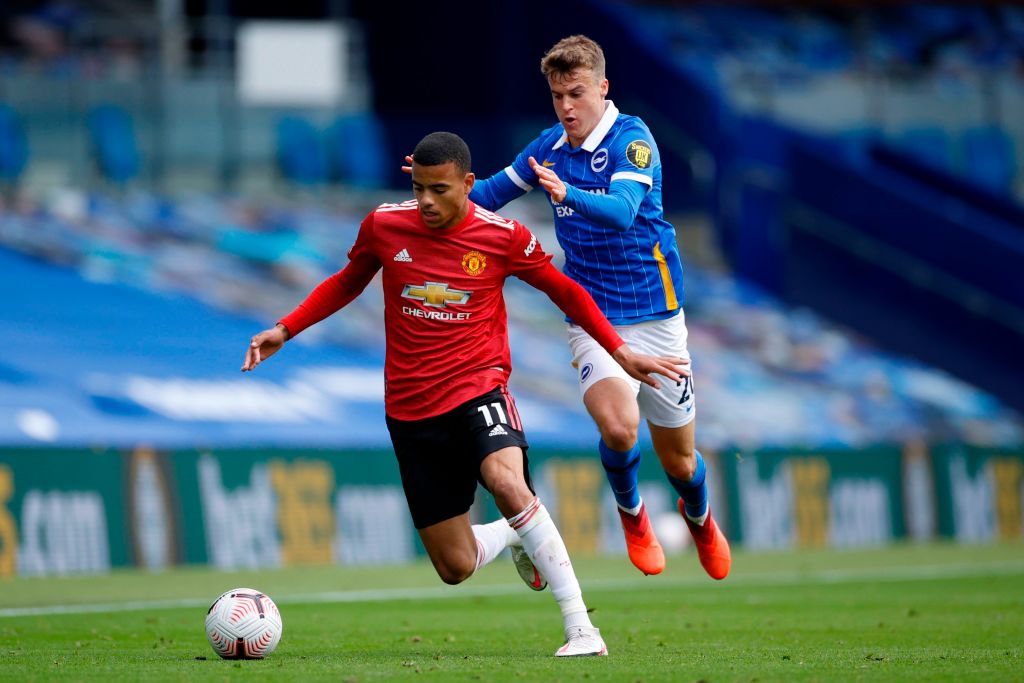 Greenwood's quiet start
After bursting onto the scene last season, Greenwood has had a quieter start to the current campaign. He has failed to score in any of his three Premier League appearances so far.
United have returned to winning ways this week, picking up impressive victories against Newcastle and PSG. Greenwood has been absent for both games, though, with Solskjaer confirming that he is currently missing out due to injury.
He will hope to be back soon ahead of a packed fixture list for the Premier League giants. United host Chelsea and Arsenal either side of a Champions League tie with RB Leipzig in the coming days, as they aim to continue their recent upturn in form.
Related Topics