There are reports that Tottenham Hotspur are ready to swoop for Watford striker Troy Deeney, but he would be an ideal addition for Manchester United.
Watford exit inevitable
Days after Watford's relegation to the Championship was confirmed, rumours started to circulate regarding the future of Deeney.
The gifted goal-getter's reported £65,000-per-week wages will surely prove impossible to pay in the second tier and a Premier League move looks inevitable.
According to the Daily Mail, Jose Mourinho wants to add Deeney to his ranks as a back-up to Harry Kane, but Manchester United should also throw their hat into the ring.
It has been reported that Spurs want a season loan deal for Deeney, who only has one year left on his Vicarage Road contract.
And this may leave the door open for other clubs who want to make a more attractive offer to the Hornets.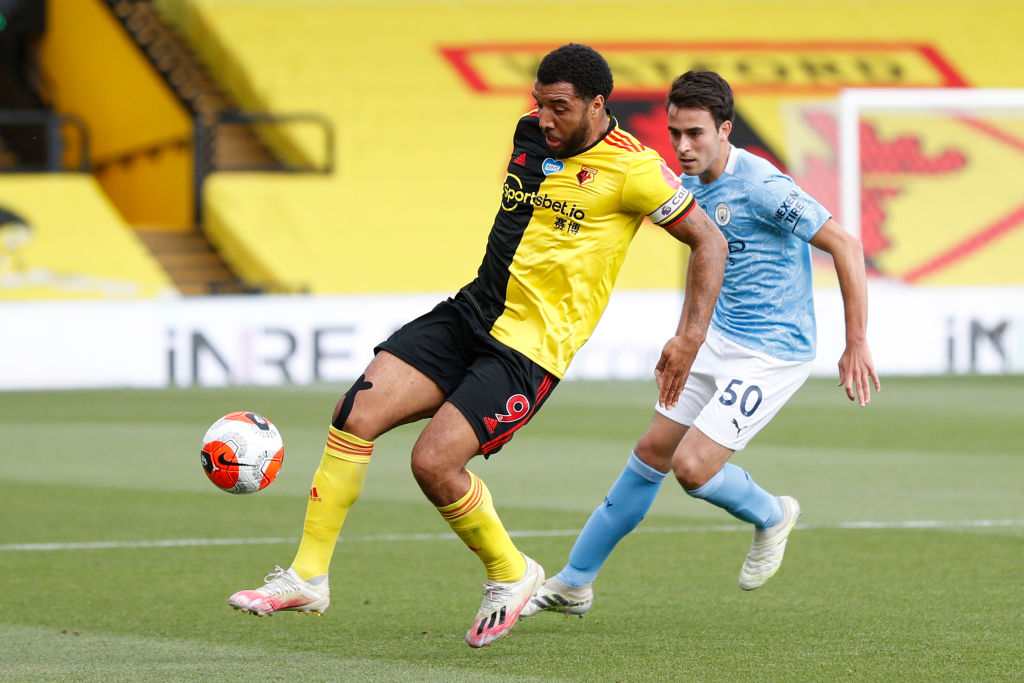 Why should United sign Troy Deeney?
Deeney managed 10 Premier League goals this season in a relegated side and has a tally of 47 goals in five seasons – an impressive return for a man with limited service.
While Deeney may be 32 and not have any development left to do, United wouldn't be looking to him as a regular starter, but rather a squad player to take some of the pressure off the other forwards.
Deeney is renowned for his work rate and fighting attitude on the pitch, which are attributes that can sometimes be lacking for United.
In January, United were left scouring the loan market for added firepower and settled on another ex-Watford man in Odion Ighalo.
Before next season starts, the problem will need to be addressed again and in Troy Deeney you have a cheap option to bulk up the squad while shopping for the big-name acquisition who will truly excite the fans.
Transfer business is always largely opportunistic and United have the chance to pounce if they can simply demonstrate that they are ready to make a more serious offer than Spurs.
Related Topics