Liverpool manager Jurgen Klopp says Tottenham Hotspur are playing "real football" under Jose Mourinho ahead of their league meeting tomorrow night.
Speaking to Liverpool's official website, the German suggested Spurs are much more than just a 'counter-attacking side'.
Klopp will go head to head with the Portuguese manager when Spurs travel to Anfield, with the clubs sitting joint top of the Premier League.
Liverpool and Spurs have identical records from their 12 league matches, having won seven, drawn four and lost one.
Klopp: Spurs play 'real football'
When asked if Mourinho's side would only be interested in playing defensively minded football, Klopp said: "If you only read newspapers about Tottenham games that could be your impression. But, if you watch their games, you see they have a proper football side and play real football.
"You cannot be top of the league with just counter-attacking. That's why I just see what I see. And what I see is, unfortunately, pretty good."
Dangerous all over the pitch
Klopp further analysed the specific roles Mourinho has given his players. The Liverpool boss said he was fully aware Spurs was much more than simply the threat posed by attackers Harry Kane and Son Heung-min.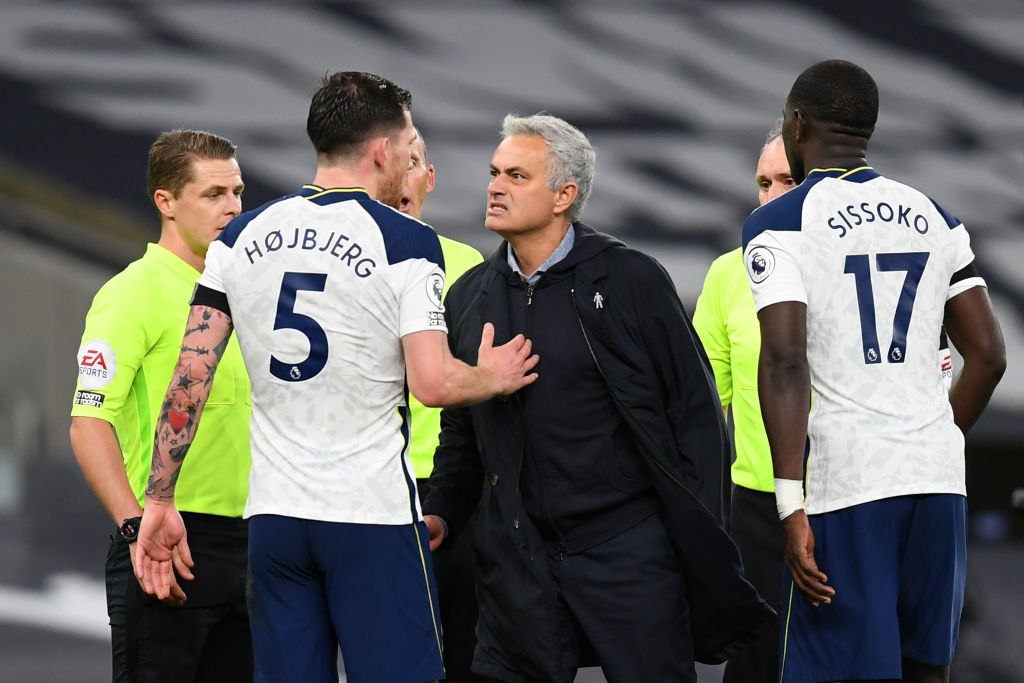 The German focused on the abilities of Spurs' defensive midfielders Pierre-Emile Hojbjerg and Moussa Sissoko. He also took a closer look at the more attacking members of the squad in Giovani Lo Celso and Tanguy Ndombele.
"You see now Kane dropping probably in a way Roberto Firmino did, then the two quick wingers right and left," added Klopp. "To defend Kane in these areas is really difficult.
"Then a very offensive midfielder, like a second number 10 if you want, with Ndombele or Lo Celso.
"Then two physically really strong midfielders but football-wise strong as well, Hojbjerg and Sissoko."
Related Topics