"Football is back" says Kimmi Chex as another NFL preseason commences, this being the first for Chex since her marriage to Jason White.
Kimmi Chex joined the NFL back in 2018 as a participant in the League's Junior Rotational Program as a rotational business analyst. She quickly worked her way up the ranks, and a year and a half into this program, Chex landed a permanent role as an on-air host and personality.
The 2022 NFL season is expected to start on 8 September 2022, as reported by NBC. For the remainder of summer, we will be in preseason with Kimmi Chex leading the coverage.
Since her nuptials earlier this year, there has been growing interest in who Kimmi Chex's husband is. Let's get to know Jason White.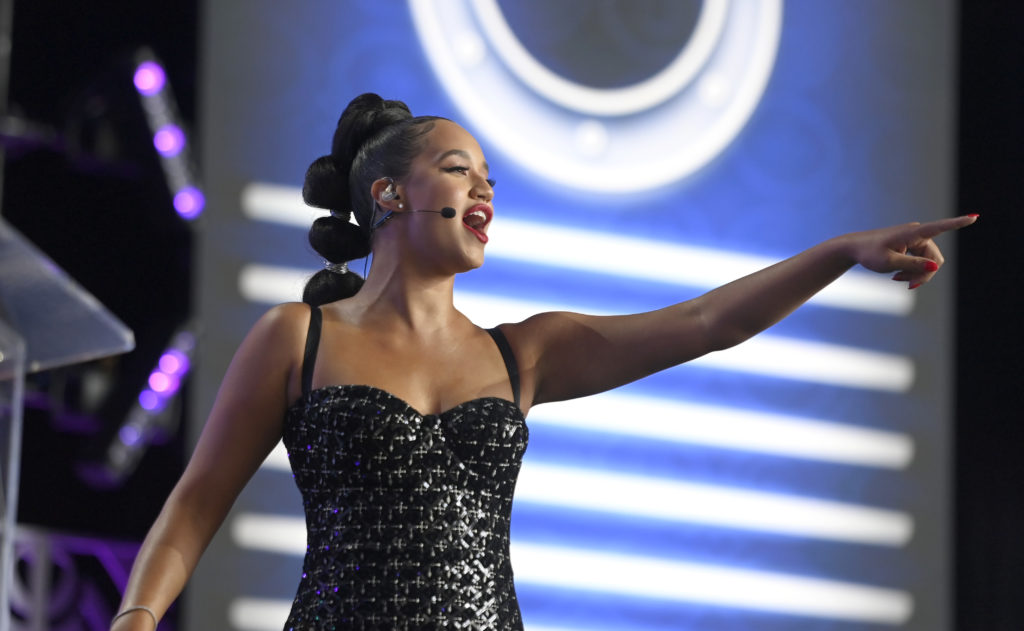 Meet Kimmi Chex's husband Jason
At the start of the year, Kimmi Chex shared the news that she had tied the knot with her longtime fiancé Jason White.
In a post to social media on 6 January, Chex shared a picture of the two with the simple caption: "Mr & Mrs White." The two had been married on New Years Eve, tying the knot at Calamigos Ranch in Malibu on 31 December 2021.
Jason White, originally from Hartford, Connecticut, graduated from Georgetown with dreams of becoming an advertising executive. These dreams became a reality when White moved to Los Angeles and found his feet in the marketing world. When Kimmi Chex and Jason White started dating, he was the head of marketing at cannabis company Curaleaf. White is currently the chief marketing officer at MTV Entertainment. Talk about power couple!
SPOOKY SEASON: How to get tickets to The Weeknd's Halloween Horror Nights at Universal
Kimmi and Jason said "I love you" after one week of dating
Kimmi Chex met Jason White shortly after moving from New York to Los Angeles. The two were connected by a mutual friend, Mario Williams, in early summer 2020.
They arranged to meet over video chat, to talk work and the like – they even first connected through LinkedIn – but quickly realised that they were keen to meet in person. Their first date was on 14 June 2020, dinner at Jason White's house in Los Angeles that lasted six hours. Within a week they said "I love you" and by the end of the month Kimmi Chex was moving into White's house.
The couple recently celebrated their "dating anniversary" with a romantic Instagram post.
Jason White proposed shortly after Kimmi Chex moved in, popping the question on 18 July 2020.
Kimmi Chex and Jason White's age gap revealed
One thing which has always been a subject of interest regarding Kimmi Chex and Jason White's relationship is that of their age difference. They currently have an age gap of 20 years, with Chex (born 19 April 1996) being 25 years old and White (born 7 October 1976) being 45 years old. This does not go over the couple's head.
The New York Times profiled their wedding, with the angle of the profile centring on an "age difference that just had to be brushed aside."
Kimmi Chex shared an excerpt of the article to her Instagram the month of their wedding. In this excerpt, a quote from Jason White summarises how the couple feel about the gap:
"We recognised it wasn't commonplace, and we talked about it. Then people started telling us that when you see us together, you get it. It makes sense."
TRENDING: 7 best memes celebrating George Jetson's birthday this July 31st 2022
"Football is back" for Kimmi Chex
Kimmi Chex welcomes in the new season with an Instagram post claiming that "football is back."
"Season #5 and I still feel that "pinch me" feeling every single day. Vacation is over. Football is back. Wheels up to training camp," Chex wrote in the caption.
The first of four weeks of preseason games kicks off on Thursday, 4 August with the Hall of Fame Game between the Jacksonville Jaguars and Las Vegas Raiders. The following Thursday (11 August) will see the New York Giants and New England Patriots face off.
Check out the whole preseason schedule on CBS Sports.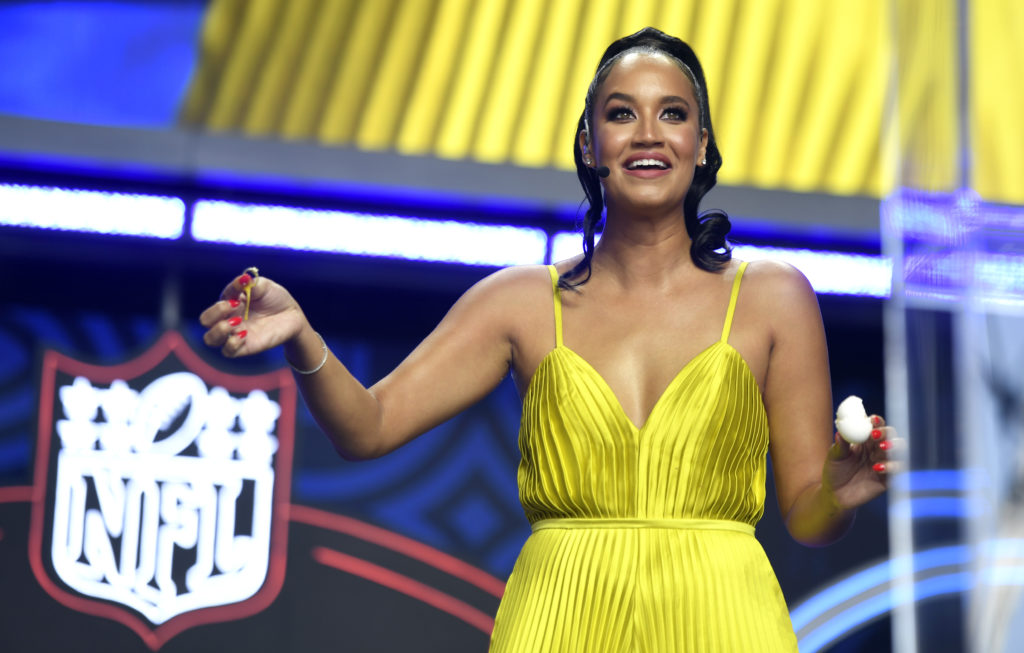 Related Topics