Gymnastics seems to be popular with Olympic fans as many are tuning in to watch the category at this year's games. As some watch the gymnastics coverage on NBC, some are curious to know more about commentator and former Olympic gymnast John Roethlisberger.
Who is gymnast John Roethlisberger?
John Roethlisberger, born 21 June 1970, is a former olympian having competed in his first Olympic games in 1992. The three-time olympian also represented Team USA in Atlanta's 1996 Olympic games and in the 2000 Summer Olympics.
Elsewhere Roethlisberger is known as the son of fellow Olympic gymnast Fred Roethlisberger. His father who was the gymnastics coach of the Golden Gophers competed as part of the 1968 Olympics games held in Mexico City.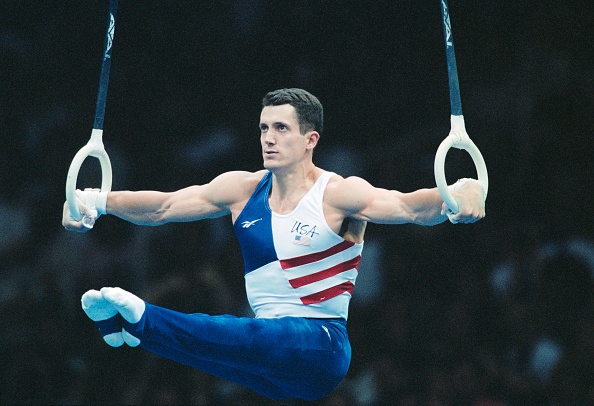 EXPLAINED: Who are NBC's 2021 gymnastics commentators?
Roethlisberger commentates gymnastic coverage for Tokyo Olympics
John Roethlisberger is also a commentator and is currently presenting as part of NBC's Tokyo Olympic games coverage on Peacock, alongside Olympic medalist Bridget Sloan.
The former Olympic athlete's role on the streaming platform sees him give a play by play of events as he shares the latest in gymnastics as it happens.
Roethlisberger has since shared some behind the scene snaps from his role on Peacock on Twitter as he gives a glimpse into the ongoing behind the games.
TRENDING: Actress Issa Rae's faith explored after big marriage reveal
Is John Roethlisberger related to Ben Roethlisberger?
While the two athletes share the same last name John Roethlisberger and American football player Ben Roethlisberger are not related.
John Roethlisberger has previously addressed the confusion on Twitter in 2018 as he opened up on how he often gets asked about his association with the footballer while dining out.
As Olympian Samantha Peszek opened up on interaction with a waiter, Roethlisberger wrote: "I always get the waiter that asks, after seeing my name, 'are u related to the football player?' finally I just said, 'no, to the Olympic gymnast'. They all immediately walk away very disappointed :)."
Related Topics