Jessica Long is recognised as one of the greatest American Paralympic swimmers in history. After her success in the 2020 Tokyo Paralympics, fans wanted to know more about Jessica Long's husband Lucas Winters, as well as the incredible story of her childhood.
The Paralympic star's career so far
Jessica Long is a Russian-born USA Paralympic swimmer who competes in the S8, SB7 and SM8 categories.
She was born with a leg defect and had both legs amputated below the knee. Long had been adopted by an American couple.
Long is often called 'Aquawoman' or 'The Michael Phelps of Paralympic swimming'.
She is the second-most successful American Paralympic swimmer in history.
At age 12, Jessica entered the international stage at the 2004 Paralympic Games in Athens, winning three gold medals.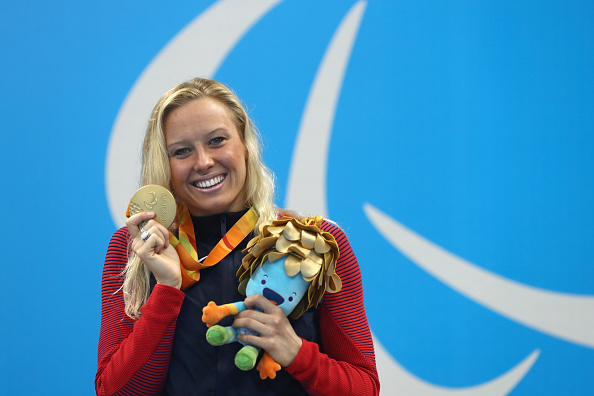 Long sees gold in Tokyo
At the 2020 Tokyo Paralympics, Jessica Long won her 25th career medal, claiming gold in the 200m individual medley SM8.
The gold marks her fourth straight win in the SM8 200 IM and her second medal in Tokyo. She took bronze in the S8 100m backstroke.
Long has now won 14 gold medals, six silver, and five bronze in her Paralympic career.
Her marriage to husband Lucas Winters
Jessica Long's husband is Lucas Winters, who she married on 11 October 2019.
The couple tied the knot on a farm in Maryland, four years after they started dating.
According to TeamUSA.org, the couple met at a "Flannel Friendsgiving" hosted by some church friends.
Because of Jessica's busy schedule, finding time together can be rare.
However, five months after marrying they moved in together in a "cute little condo" in Maryland.
Lucas reportedly works with a soccer foundation and commutes to DC four days a week.
Jessica and Lucas' wedding photos can be seen here.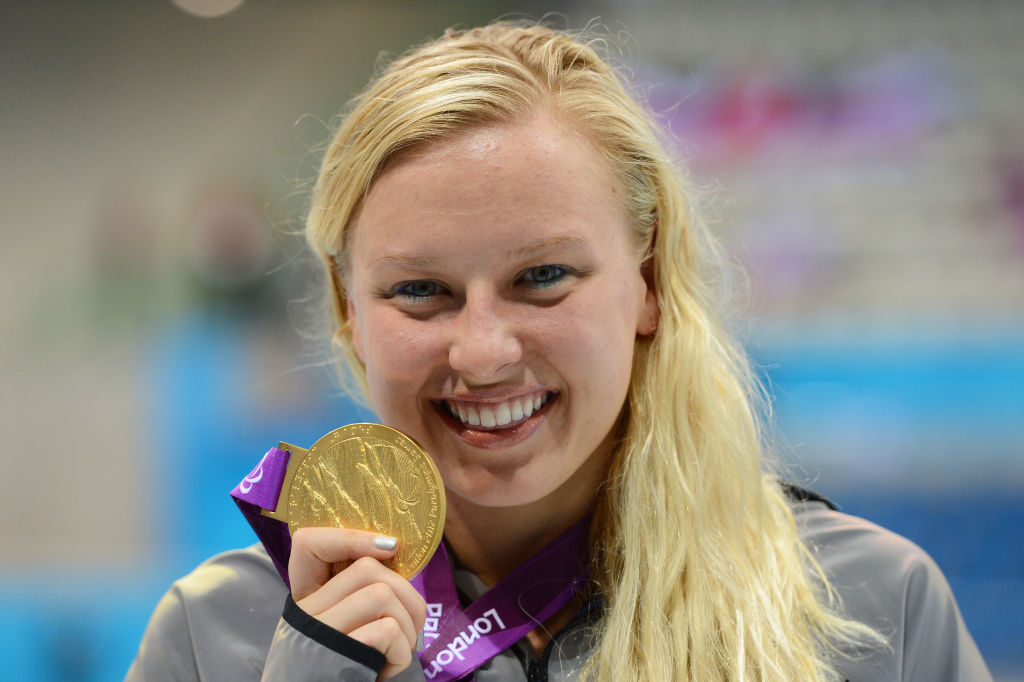 Jessica Long's incredible story involving her parents
Jessica has an incredible back story.
She was born Tatiana Olegovna Kirillova in Bratsk, Russia.
However, because of her condition (fibular hemimelia), her parents, who were just 17 and 18 at the time, gave her over to a Russian orphanage.
Americans Beth and Steve Long adopted the 13-month-old from the orphanage in Bratsk.
They brought her to the US, where she grew up in Baltimore, Maryland.
According to a feature in Men's Journal, Jessica met her biological parents a few years ago.
Natalia and Oleg Valtysheva watched her swim in the 2012 Paralympic Games.
However, they did so without realising it was their long-lost daughter, according to The Siberian Times.
Thanks to the help of local media, Long was able to track down and reunite with her biological family.
RuptlyTV captured part of the reunion.
Related Topics