The spotlight is shining on Jackson Holliday after he was drafted No.1 by the Baltimore Orioles in the MLB Draft.
Holliday, 18, is the son of Matt Holliday, a left fielder who has played for the likes of the New York Yankees, Colorado Rockies, and St Louis Cardinals.
Following in his father's footsteps into the Major League, shortstop Jackson Holliday was top pick for the Orioles.
Supporting Holliday on the ride to the top is long-term girlfriend Chloe Cox. Let's get to know the couple better – they have been sweethearts for years.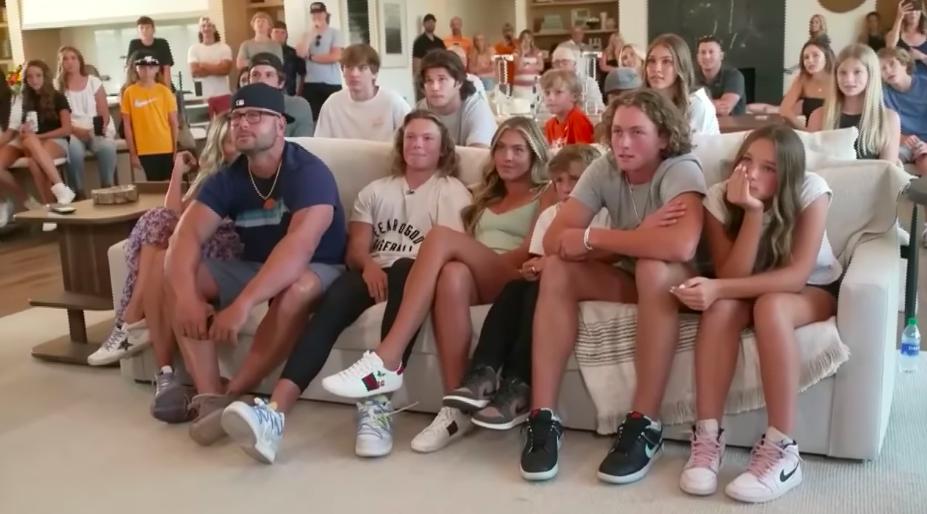 Who is Jackson Holliday's girlfriend?
Jackson Holliday is in a relationship with Chloe Cox, whom he has been dating for years.
The couple have been dating since August 2019, as revealed by Jackson Holliday's Instagram post celebrating their first anniversary. At this point, Jackson would have been 15 years old. It is unconfirmed how old Chloe Cox is, although the pair are thought to be of a similar age having met at high school in Stillwater, Oklahoma.
Jackson and Chloe attended prom together in April this year.
NEWS: Inside new DA Brooke Jenkins' life – tragic baby loss to career inspiration
Chloe Cox appears at Major League Baseball draft
It could be that, from here on out, Chloe Cox will become a regular at Major League Baseball games, there to support her long-term boyfriend.
Chloe appeared in footage during the 2022 MLB Draft, which kicked off on Sunday, July 17. Sitting besides Jackson Holliday among friends and family, Chloe appeared completely at home.
The family shared a sweet moment celebrating Jackson Holliday being drafted. Check it out below:
Jackson Holliday has been a regular at Major League baseball games since his birth, supporting his dad from the sidelines.
In light of his own entry into the MLB, some are revisiting clips of Jackson proving his chops at a young age. Check out the sweet video of Matt and Jackson Holliday when he was just three years old:
RESURFACED: Alex Jones' viral 'water is turning the frogs gay' comment explained
What the future looks like for Jackson and Chloe
The couple are clearly aware that by being drafted into the Major League, Jackson Holliday's life is about to drastically change.
On June 25, 2022, Chloe Cox posted an Instagram with the caption: "Cherishing your last 'normal' summer [with] you."
The couple are based in Oklahoma but that is due to change as Jackson Holliday signs with the Orioles. This will most likely lead to Jackson relocating to Baltimore, Maryland.
Once the contracts are all drawn up and signed, we shall be seeing Jackson on the East Coast, hopefully making an appearance in the next baseball season.
Related Topics