The Premier League finally got back under way last night, with fans getting used to what is constantly referred to as the 'new normal'.
There's no doubt that some new elements of English top flight football will take some getting used to, but there were some refreshingly familiar points.
What was different?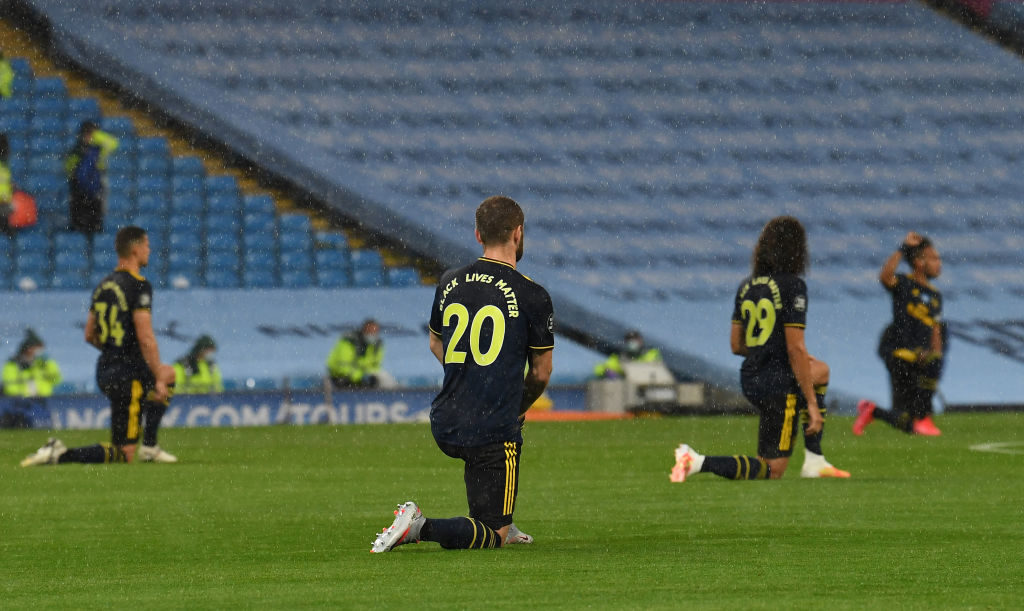 Most obviously, football behind closed doors remains as soulless as it ever was.
Let us not forget, playing in front of fans usually is a fairly serious punishment handed down – but it's normal for every club right now.
Sky Sports offered viewers the choice between fake crowd noise on their Main Event channel or the Sunday League feel of player shouts and nothing else on Premier League.
Your writer preferred the latter, largely because it's a realistic portrayal of what you're watching and not trying to patch it up with something false over the top.
But plenty opted for the fake crowd noise and the reviews were reasonable, with the most notable criticism being that the sounds played when Manchester City scored were clunky and needed improving.
It also remains to be seen how long it will be before the players get up to full speed.
It has been the case for a number of years that the Premier League uses intensity and tempo to make up for a relative lack of technical skill, when compared to La Liga or the Bundesliga.
Last night's matches lacked that blood and thunder – understandably so – and that will take some getting used to.
Especially if players are going to be incapable of going right to their limits because they're playing every three days off the back of a preparation period which is far from ideal, shorn of some usual recovery methods such as ice baths.
Government ministers rushed through the return of football to 'boost the morale of the nation', but last night's action won't have got too many pulses racing.
What was the same?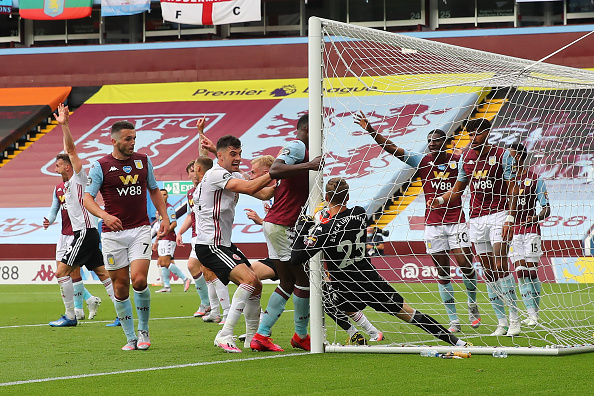 While the Premier League didn't provide a huge adrenaline rush to emphatically lift the mood, there was comfort to be found in some of the old familiarity.
Sheffield United should have taken the lead at Villa Park when Orjan Nyland carried the ball past his own line.
But it created an unprecedented situation where referee Michael Oliver's watch didn't buzz and the official understandably trusted the technology.
Outcry about a refereeing decision, on social media and in the Sky studio, felt reassuringly familiar, even despite the outlandish nature of the flashpoint.
The official line was that all seven cameras were uniquely obstructed, but imagine if Villa survive by a point, or Sheffield United miss out on the Champions League by the same margin…
It is always uncharitable to linger on a poor individual performance, but David Luiz's substitute display in Arsenal's 3-0 defeat at Manchester City was a familiar sight.
His missed clearance allowed Raheem Sterling to open the scoring, before he was dismissed within five minutes of the second half for hauling down Riyad Mahrez in the penalty area.
On a night of changes and adjustments, Luiz's display was genuinely the most distinctive and familiar aspect. A reminder that the Premier League, even in its adapted form, is truly back.
Related Topics