In the aftermath of the thrilling rematch between undisputed lightweight champion Katie Tyler and former champion Delphine Persoon, we take a look at the history of women's boxing.
Last Saturday's fight went the whole distance and it proved to be arguably the best of the night. Persoon was relentless in her attack. I had never seen a woman box with such sustained ferocity and her style of pressure boxing would make any coach proud.
However, Taylor proved herself to be technically superior. Her defence was impenetrable, bobbing and weaving before striking efficiently, just when it mattered most. It was really a beautiful match on both parts.
I felt that both these women were a class above every other male boxer (and indeed every other boxer, in general) on the card that night. As one commentator remarked, 'this isn't women's boxing, this is boxing'.
The first women who boxed
It wasn't always easy for women to compete in boxing matches and it was even harder for them to be respected as legitimate opponents. Women have literally had to fight for their right to compete.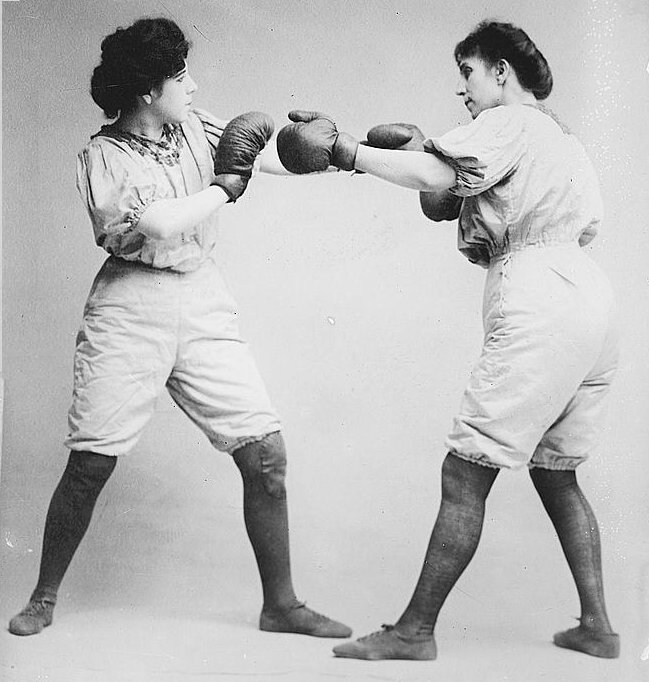 Related Topics