Fans wanted to know why Team England was disqualified from the women's 4×400 metres relay at the Commonwealth Games after originally taking first place.
The Commonwealth Games have been a roaring success with Team England winning plenty of gold, silver, and bronze medals along the way.
Earlier on August 7, the men's 4x100m team defended their title, while Matt Hudson-Smith (400m), Victoria Ohuruogu (400m), and the women's 4x100m team all claimed silver medals.
The Closing Ceremony takes place later today (August 8), after incredible drama and controversy in the 4×400 metres a day prior.
Team England thought they have won the gold medal but were later informed they had been disqualified.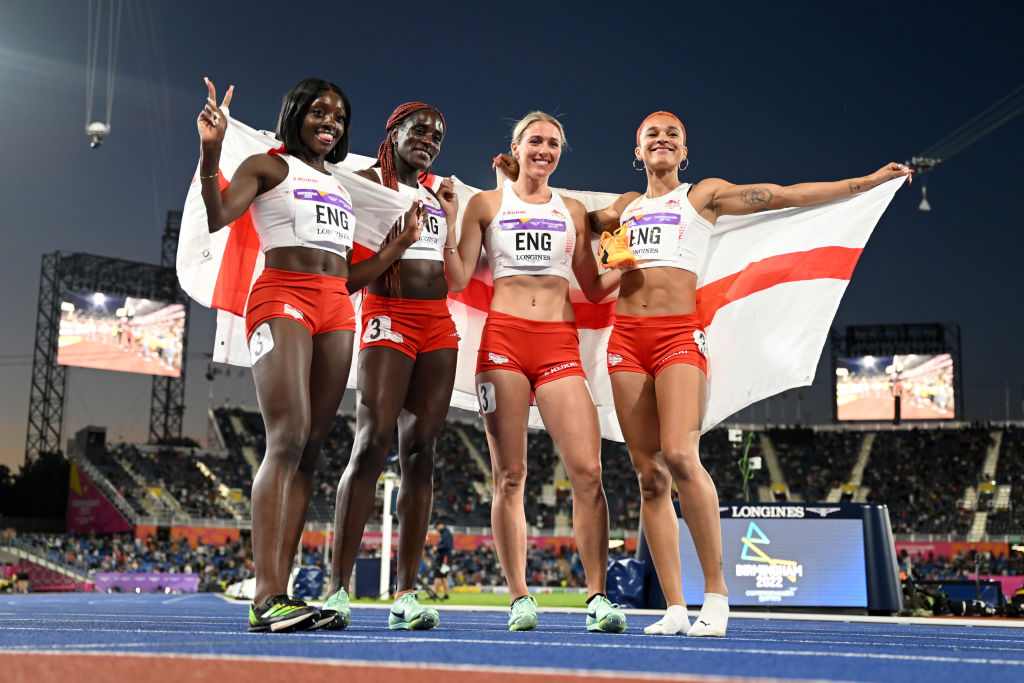 Team initially thought they'd claimed gold medal
England's team, made up of Ama Pipi, Victoria Ohuruogu, Jessie Knight and Jodie Williams, thought they'd won the 4x400m Commonwealth relay gold on Sunday.
Down the stretch, Jessie Knight held off Canada's Kyra Constantine to cross the line just 0.01 seconds ahead to claim first place.
Both the team and fans inside Alexander Stadium celebrated jubilantly, only for officials to spoil the party by disqualifying England from the race.
Why was Team England disqualified from women's 4×400 metres relay?
Fans wanted to know why Team England was disqualified from the women's 4×400 metres relay. At first it seemed like a harsh decision, however, replays revealed the officials made the right call.
On closer inspection, it appeared that England had indeed committed a lane infringement at the end of the first leg of the race during the baton change.
Jodie Williams' foot strayed over the lane into Lane 2 on the first changeover. Officials scrutinised the replays and came to the decision. They disqualified Team England from the race, stripping them of their eighth track-and-field gold of the Games.
England launched an immediate appeal, but 20 minutes later it was announced the appeal had been denied.
As a result of the disqualification Canada took gold, Jamaica silver and Scotland was promoted to the bronze medal.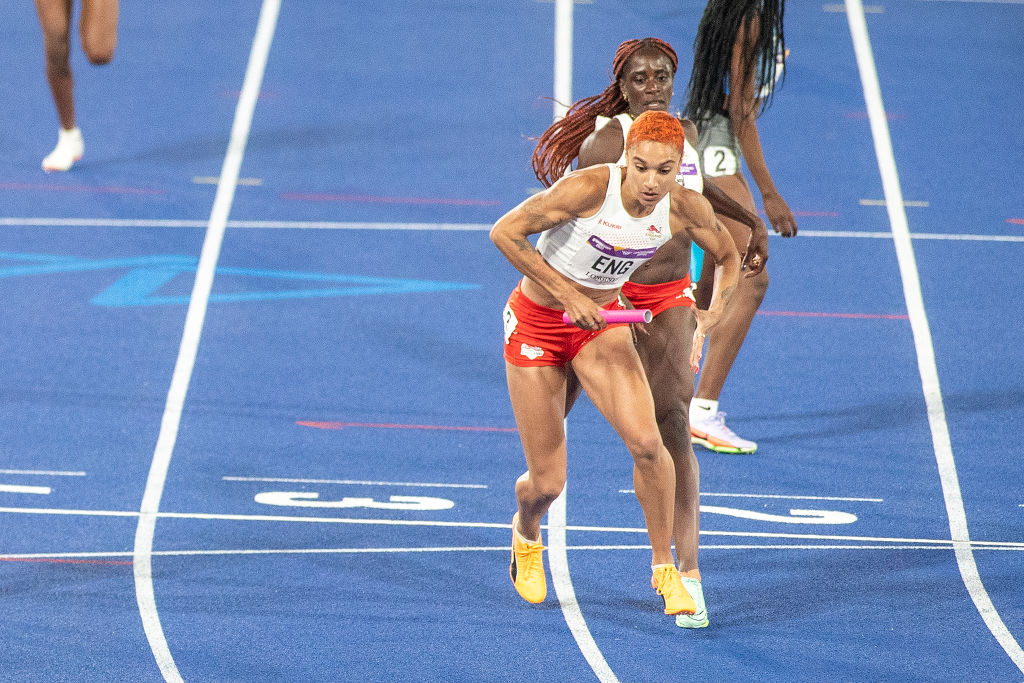 Bittersweet day for Victoria Ohuruogu
It was a bittersweet day for Victoria Ohuruogu, who before the relay disqualification had performed incredibly to take silver in the women's 400 metres.
She finished with a personal best 50.72 to finish second behind world bronze medallist Sada Williams of Barbados.
"I'm really chuffed to just go sub-51," she told BBC Sport (via England Athletics). "I knew it was going to be tough. I always aim high but I just had to back myself — I got a silver, PB, I'm excited."
Victoria is the younger sister of former Olympic, World and Commonwealth champion, Christine Ohuruogu, who is also her coach.
"I'm just so proud that our name is still on the track," she said. "I just want to say thank you to my family, my sister, my boyfriend, my support system. It's been a rough year but we've got something out of it so I'm happy."
What did you make of Team England's performance? Let us know in the comments below!
Related Topics