Liverpool midfielder Georginio Wijnaldum has insisted that he 'will stay' at the Merseyside club, amid speculation linking him with a move to Barcelona.
Over the course of the summer transfer window, the Dutchman had been heavily linked with a move to the La Liga giants, now managed by his former international boss Ronald Koeman.
During the summer, The Reds signed central midfielder Thiago Alcantara for a £30 million fee from Bayern Munich, leading to uncertainty regarding the Dutchman's role at the club, with the acquisition paving the way for a potential exit for Wijnaldum.
However, due to the deadline already passing in England and Spain (October 5), it seems likely that Wijnaldum's immediate future remains at Liverpool.
'I will stay in Liverpool'
When asked about the Barcelona speculation, the 29 year-old Dutchman dismissed the rumours, indicating that there was nothing substantial regarding the claims, while also informing that he wished to stay at the club.
As quoted by The Metro, Wijnaldum said, "I don't think it was that serious, otherwise you would have read a bit more, or more would have happened.
"There was nothing precise. The way it looks now, I will stay in Liverpool."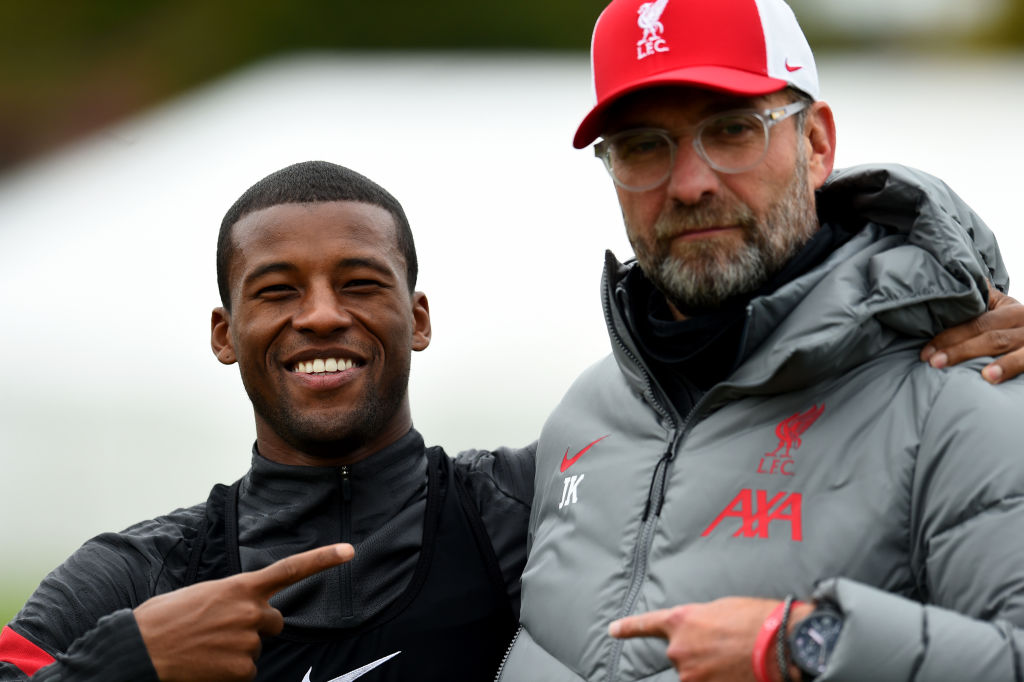 Georginio Wijnaldum's impact
Wijnaldum joined the Merseyside club in a £23 million move in July 2016 from Newcastle, becoming manager Jurgen Klopp's second-most expensive signing at the time, after Sadio Mané.
He helped the side finish as runners-up to Real Madrid in the 2018 Champions League, before then helping the side to win the competition the following season.
Last term, he helped The Reds earn a first ever Premier League title, their first English top-flight title in 30 years.
Wijnaldum's contract with the Anfield club expires in June, but the Dutchman hinted at prolonging his stay, implying that there is nothing certain in football.
"My contract is valid for another 10 months and that can change. You never know in football. We will see what happens."
But for now it would seem that Georginio Wijnaldum is staying with Liverpool.
Related Topics