Florida governor Ron DeSantis has added nationally televised professional sports to the list of "essential businesses" allowed to "stay open" during the pandemic, which means we could see combat sports return to our screens sooner than expected.
The new ruling regarding essential services includes "employees at a professional sports and media production with a national audience – including athletes, entertainers, production team, executive team, media team and any others necessary" as long as the location is closed to the public.
The governor deemed those sports "critical to Florida's economy" as they were included in the ruling alongside theme parks, zoos and aquariums, which will be allowed to reopen.
Diversion
The ruling led the WWE to start planning live shows at the Orlando Performance Center. In a statement to CNN, the WWE said: "We believe it is more important than ever to provide people with a diversion from these hard times. As a brand that has been woven into the fabric of society, WWE and its superstars bring families together and deliver a sense of hope, determination and perseverance.
"We are producing content on a closed set with only essential personnel in attendance following appropriate guidelines while taking additional precautions to ensure the health and wellness of our performers and staff."
Halsey Beshears, whose Florida state department oversees licensing for boxing, kickboxing and mixed martial arts, has since announced he wants to work with the UFC to bring events to the 'sunshine state'.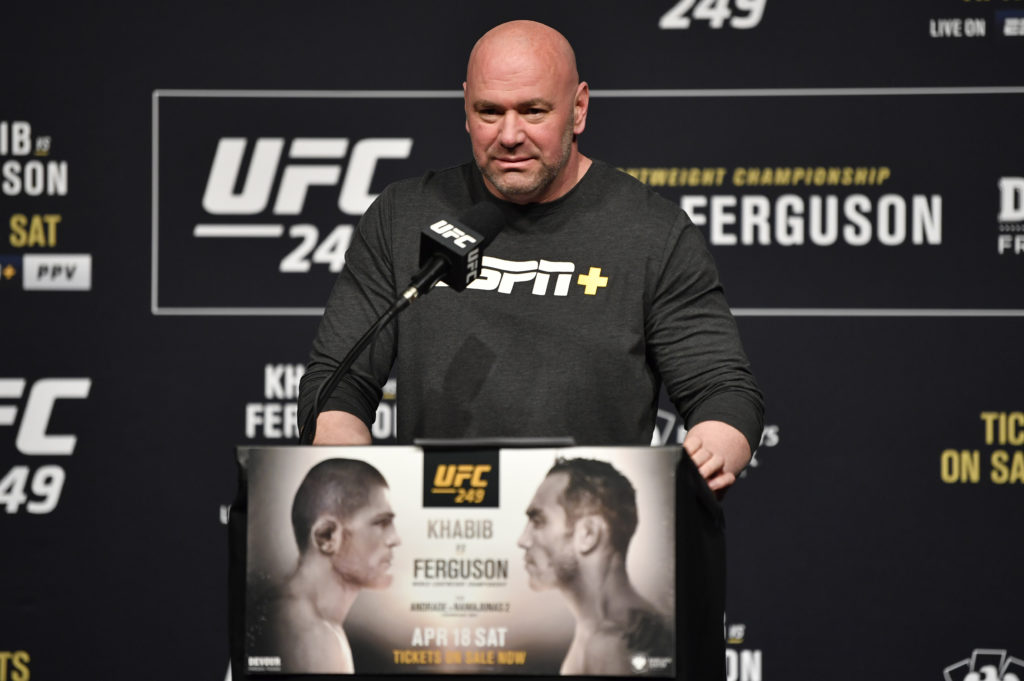 Cool kids
Beshears tweeted UFC president Dana White: "Why go to an island? Florida is your huckleberry. @FloridaDBPR will get your fighters licensed and we will make it work. Then remember, when all the cool kids want to date you again, that Florida tried to help out when nobody else would."
On Monday (13 April), White told TMZ Sports his privately owned "Fight Island" was only a "day or two" from being secured, although he was awaiting the go-ahead from ESPN.
Following a fortnight of speculation, rescheduling, relocations and cancellations, Florida's new order could see closed-door live shows onscreen before the US lock-down lifts.
Related Topics