Jordan Pickford has revealed that he has been working with a sports psychologist for the last six months, in a bid to improve himself both on and off the pitch.
Speaking to Everton's website, the goalkeeper explained that the sessions are a positive for both him and subsequently the club itself.
The Toffees sit joint-second in the Premier League, just three points behind leaders and Merseyside rivals Liverpool.
With 19 goals conceded, Carlo Ancelotti's men boast the best defensive record in the top four, with Pickford playing a key role in such success.
And the Everton number one believes his recent sessions with a sports psychologist have been crucial to those displays.
Positive impact in all areas
"We cover a lot of bases: mentality and how to be better in all aspects," said Pickford.
"He can help me develop my thinking, and learn how to cope with various things and get through sticky patches.
"When I am on top form it gives the lads the strongest opportunity to win games, which puts smiles on fans' faces.
"It's something mainly for me – but it affects a lot of other things, which help Everton."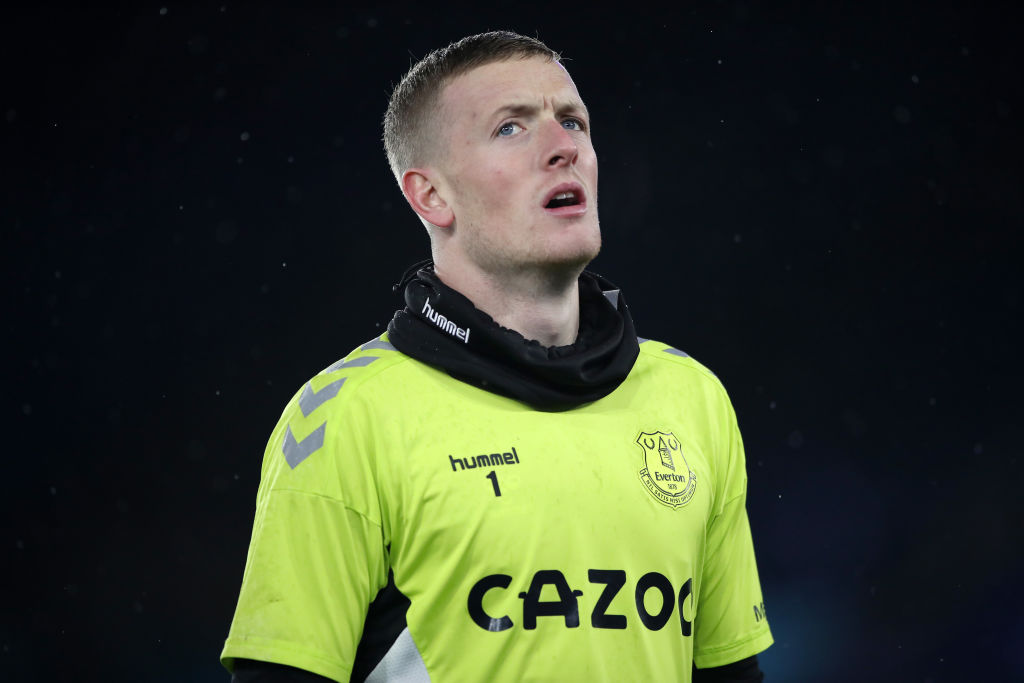 Crucial period for player and club
A stunning start to the campaign saw Ancelotti's side occupy top spot, but a dip in form then saw the Toffees slip down the standings.
The goalkeeper has, however, helped his team to four successive league wins in recent weeks. But he believes there is still a lot of room for improvement.
"I feel I have been in a good period for a while," added Pickford. "But you are never the finished article – you can't be happy staying at a certain level.
"You need to be pushed to be a better keeper and to always demand more from yourself."
Related Topics