With the club season finally coming to an end, it's very easy to start to think about what might have been on the international scene and Euro 2021.
This week was supposed to see two European heavyweights battle it out on Wembley's hallowed turf in the final of Euro 2020.
Instead 'The Home of Football' played host to Oxford vs Wycombe in the League One play-off final.
No disrespect to either side – especially given my quite legitimate fear of getting on the wrong side of Adebayo Akinfenwa – but I think we all know which one we'd rather have been watching.
Instead covid-19 has put paid to that for now, with the tournament set to take place next summer instead. But is that such a bad thing?
Your sensible side will tell you not to be foolish and get carried away. But we're going to indulge your inner dreamer, as we look at the eight reasons why England will win Euro 2021.
8. The final is at Wembley Stadium
One of the fondest memories of the summer of 2018 is the return to prominence of Baddiel, Skinner and the Lightning Seed's "Three Lions" . Unless you're a Croatia fan that is… 
England fans sang in unison in fan parks and beer gardens up and down the country – without any fear of social distancing – as they genuinely started to believe that football was coming home.
The thing is though, next summer it literally is. 
Both semi finals and the final will be played at Wembley Stadium. Coincidentally that's the last place England lifted a major international trophy. If this isn't fate then I don't know what is!
7. We'll actually have some strikers
At one point things were looking pretty perilous for the Three Lions in the centre forward position.
Harry Kane, Marcus Rashford and Tammy Abraham were all facing a race to be fit for the summer.
With the way England strikers were dropping like flies it looked as though we may have to drag Peter Crouch out of retirement onto the plane.
Thankfully all three of those are back scoring goals again with Harry Kane joining the Premier League 200 club this week. What looked a potential position of weakness for Gareth Southgate is once again an area of strength.
6. World-class wide men
Russia 2018 saw England adopt a back three as their simply weren't enough quality wide-players to justify having two in the team. A lot can change in two years though.
The players in pole position to start out wide next summer – Raheem Sterling and Jadon Sancho – have already managed 75 goals and assists between them this season.
Even that is not enough to guarantee them a place in the team though. Marcus Rashford is hot on their tails, while youngsters like Mason Greenwood, Callum Hudson-Odoi and Bukayo Saka will only have gotten better.
That's before we even think about the less out-and-out wingers like Jack Grealish, Dele Alli, and James Maddison!
5. Best Youth In the World
For years England fans have had to watch on in envy as the Spanish, the German and the French national teams produce a seemingly endless conveyor belt of young talent.
This no longer seems to be an issue. The likes of Trent Alexander-Arnold, Mason Mount and Joe Gomez have all come in to add to what was already the youngest squad at the 2018 World Cup, .
Relatively unproven prodigies like Jude Bellingham and Phil Foden have an extra year to stake a claim for a spot on the squad too.
That's before even mentioning Jadon Sancho. With 20 goals and 20 assists for Borussia Dortmund this season, he is arguably the hottest prospect in Europe right now.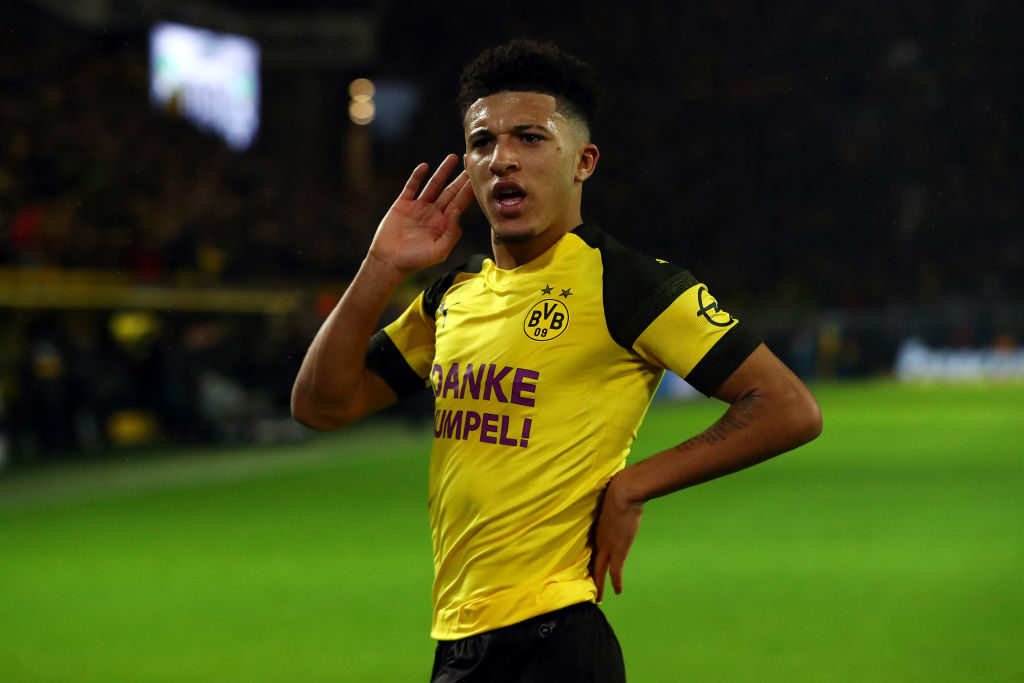 4. Team spirit
When Jadon Sancho was first called up, one of the most refreshing things was to see how Raheem Sterling treated the youngster. Instead of viewing him as threat, Sterling took Sancho to one side, congratulated him and wished him all the best. 
One of the most likeable things about this crop of England players is that they actually seem to get on. 
Gone are the days club rivalries that Frank Lampard and Rio Ferdinand admitted were commonplace within the so-called 'golden generation'.
Instead the Three Lions Squad are a unit, built around leadership figures like Sterling, Harry Maguire and Harry Kane. They look ready to work together to propel the nation to glory next summer.
3. Strength in depth
If you're leaving back-to-back Premier League winning Kyle Walker out of your squad then you know you've got options. 
Just looking at the right back spot. England have four players, in Walker, Trent Alexander-Arnold, Kieran Trippier and Aaron Wan-Bissaka who could comfortably get into almost any other national team in the world. 
The genuine competition for places in most positions on the pitch is something that England have lacked in recent times. Who remembers Martin Kelly being called up to the squad in Euro 2012!
Perhaps the only place they are lacking is in the goalkeeping department. But, with Nick Pope in the running for the Premier League golden glove this season, Jordan Pickford will need to up his game.
2. Gareth Southgate
The man who made waistcoats cool again is symbolic of everything this modern England side is trying to achieve. 
He has dealt brilliantly with the appalling racial abuse suffered by Raheem Sterling, while carefully moving England from a 3-5-2 to a 4-3-3.
His classy calm demeanour is one thing that we can definitely expect to be the same come June 2021.
Southgate infamously missed the crucial penalty against Germany the last time there was a major tournament semi-final at Wembley in 1996. He'll be hoping to take England a couple of steps further next summer.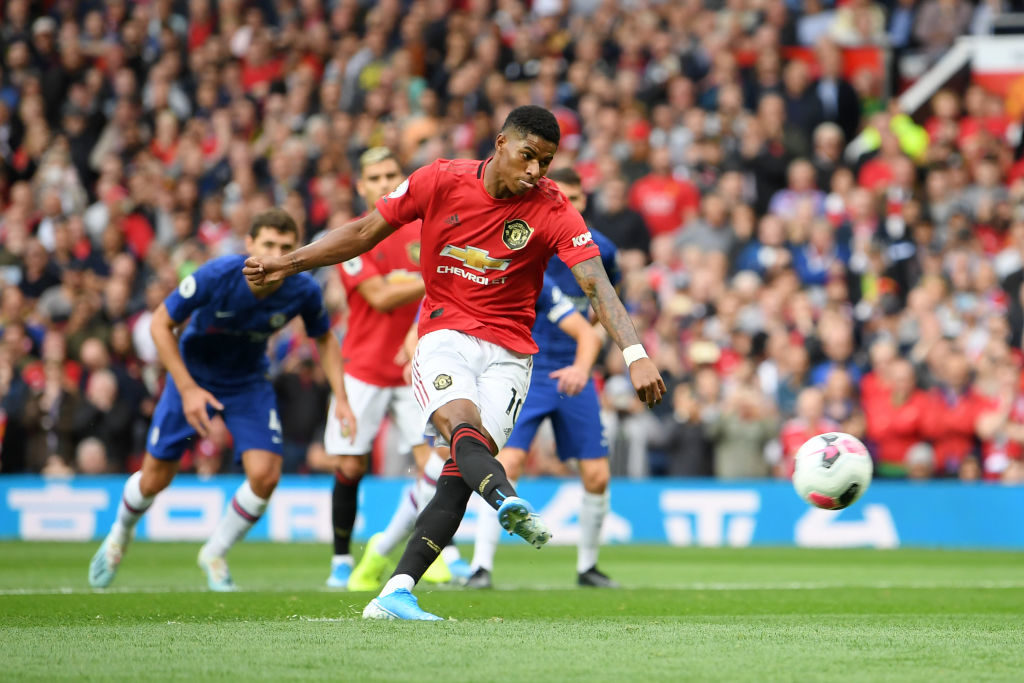 1. We're actually good at penalties!
For so long penalty shootouts have been the bane of England's existence at major tournaments. We don't need reminding of the pains of '96, '98, '04, '06 and '12.
But after the 2018 vintage's second round heroics against Colombia, spot-kicks no longer seem to be an issue.
Harry Kane, Raheem Sterling and Marcus Rashford have all scored penalties for their clubs. With another year of practice under their belts you'd feel confident of having to go the distance against any other nation.
Even Jordan Henderson has a 100% record from the spot in the Premier League! He's only taken one mind you… 
Related Topics