When Dillian Whyte and Alexander Povetkin duck through the ropes in ten days' time, it won't feel like a marquee heavyweight contest.
With the sport of boxing still reeling from the coronavirus, the fight is taking place in the back garden of promoter Eddie Hearn. The atmosphere will be almost non-existent without the roar and rapture of a crowd. The scene won't capture how much is at stake.
There's a lot on the line for the fighters personally, of course: the Brixton "Body Snatcher" and the veteran from Kursk are fighting for a title shot. For millions of pounds. For self-respect. We'll learn a lot about the characters and career trajectories of both men.
This first major heavyweight contest since the easing of lock-down will hint at – and could even shape – the future of the division.
So, what exactly will we learn from Dillian Whyte v Alexander Povetkin?
Has Whyte's momentum well and truly stalled?
Whyte has counted 11 consecutive victories since 2016, but that doesn't tell the whole story. 2019 wasn't a great year for the Brixton man. Following a win against Oscar Rivas, he spent six months under the cloud of a failed drug test. (The charges were eventually dropped by UK Anti-Doping after an investigation).
In December of the same year, Whyte tried to return to his winning ways, taking a fight at three weeks' notice against Mariusz Wach. Although he prevailed against the Pole, his unheralded opponent gave him plenty of tough moments.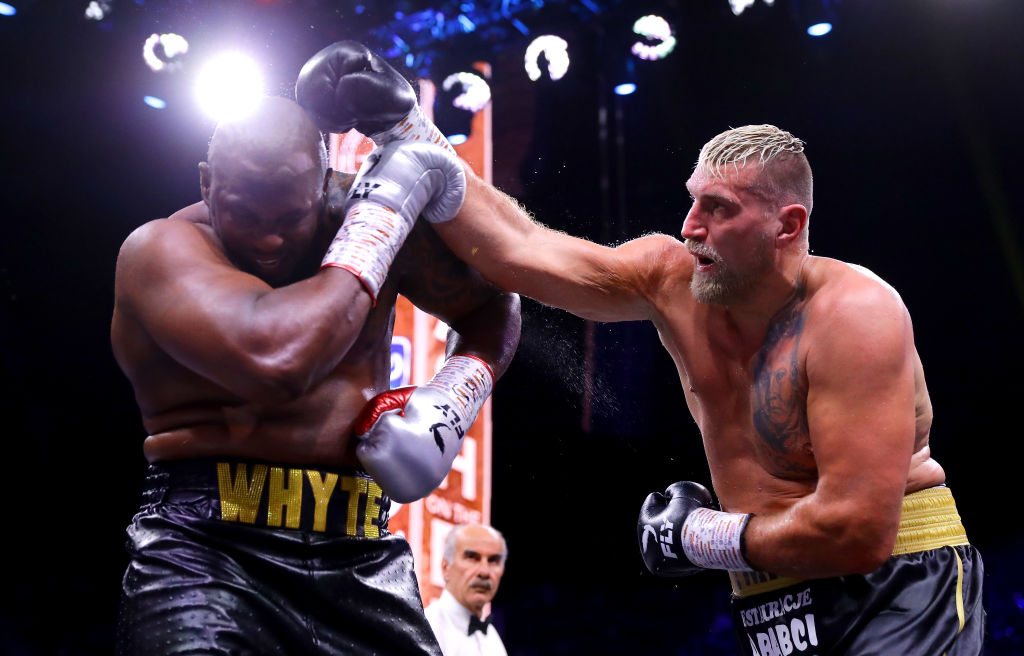 Povetkin has only lost twice – to world champions Wladimir Klitshcko and Anthony Joshua. If Whyte wins next week, he'll claim a decent scalp for his record and regain that elusive momentum. If he loses, his title ambitions will judder to a halt.
How much does Povetkin have left?
Once hailed as the Russian Mike Tyson, Povetkin hasn't had a single knockout since flattening David Price two years ago. He was knocked out by Anthony Joshua in his next fight (though not before he broke the champion's nose), beat Hughie Fury on points, then fought to a controversial draw with Michael Hunter.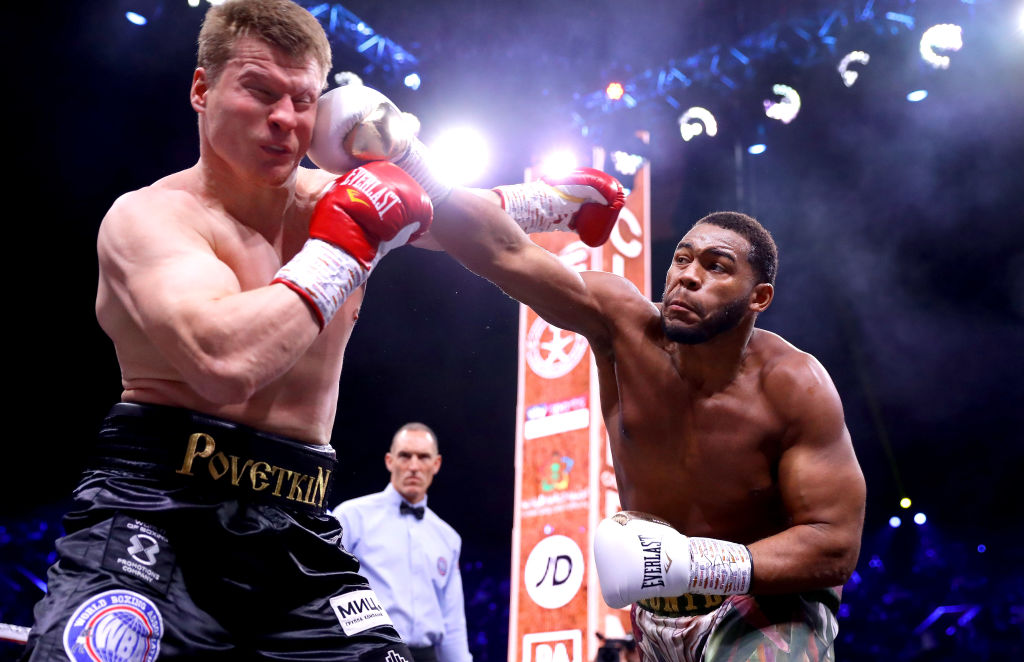 If Povetkin retains his old power – and moreover, the timing to use it – then we should find out in ten days' time. Whyte is by no means a stranger to the canvas.
The more fundamental question, however, is whether Povetkin still has the stomach to compete at the top level of the sport. Whyte has never shied away from a war of attrition where necessary, and went down swinging in his sole loss to Joshua.
Povetkin has shown plenty of heart in the past, but as a 40 year old fighter he may be less willing to put everything on the line.
How will Whyte fare without a home crowd?
Four of Whyte's five previous fights have taken place at the 02, and he's used to the support of a domestic fan base. After his Saudi sojourn in December he's back on native soil – but this time at the spectator-less "Matchroom Square Garden" in Brentwood.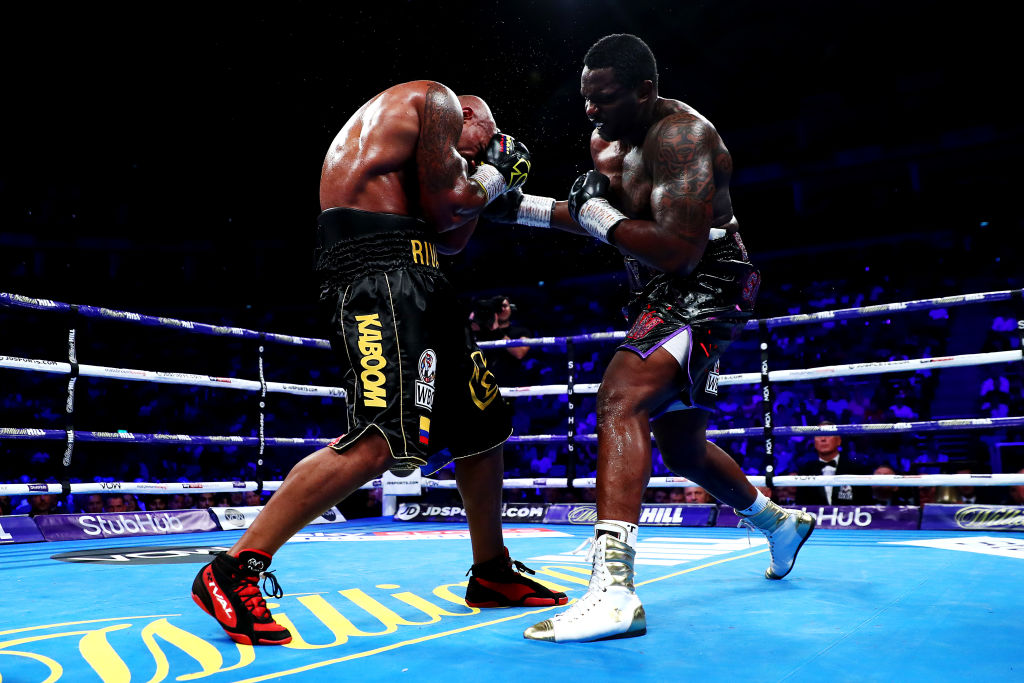 As a fighter, Whyte seems to feed off the audience's adrenaline. Last year, when the crowd roared its approval on his ring entry against Oscar Rivas, Whyte threw back his head and answered them with a howl. Can he rediscover that intensity, that aggression, without thousands of onlookers?
How far can Michael Hunter go in the division?
In Povetkin's last fight in December, he was held to a draw by Michael "The Bounty" Hunter. A former cruiserweight, the Los Angeles native had only fought seven heavyweight matches, and only one against a world-class opponent in Povetkin.
Hunter shocked the Russian with his aggression in the early rounds and – despite the official verdict of a draw – many felt he deserved the nod. The fight on 22 August will provide a yardstick to gauge the American's potential.
As Wladimir Klitschko said of Joshua, "the more he wins, the more I shine." Hunter's stock will rise or fall with Povetkin's.
How will Whyte cope without trainer Mark Tibbs?
Six weeks before the Povetkin fight, Whyte announced he had parted ways with his trainer Mark Tibbs. Changing trainer so close to a fight inevitably brings an element of risk – and Tibbs has transformed Whyte in their four years together.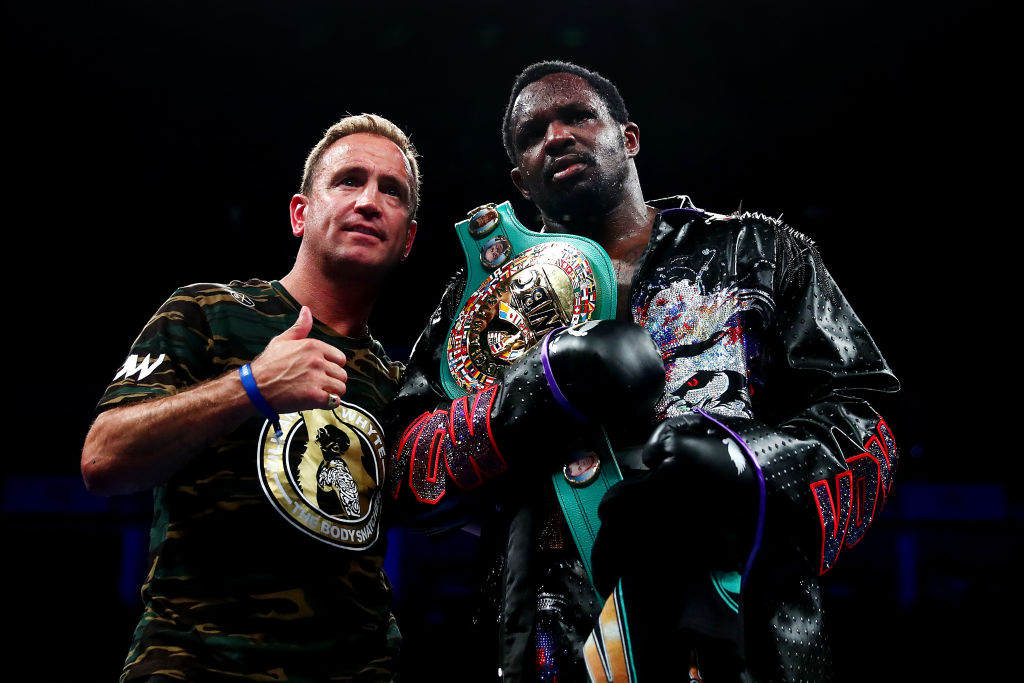 In the wake of his defeat to Joshua, Tibbs has developed Whyte's jab and counter-punching abilities, and guided him to a place in the top five. Together they embarked on an 11-fight winning streak, with victories over names that include Dereck Chisora and Joseph Parker.
At the very least, the fallout from the split will have been an unwelcome distraction for the heavyweight. And if he misses Tibbs' advice and support on Saturday, Whyte will cut a very lonely figure in the ring.
And something we won't learn from Whyte v Povetkin
If Whyte fulfils bookmaker expectations and beats Povetkin, the World Boxing Commission (WBC) have guaranteed him a title shot by February. But how will Whyte fare against genuine opposition – Deontay Wilder or Tyson Fury – with a decided size advantage?
Unlike most of the fighters Whyte has faced throughout his career, Wilder and Fury are six foot seven and six foot nine respectively. True, both Mariusz Wach and Robert Helenius towered over Whyte, but neither are top ten fighters. Povetkin certainly has pedigree, but lacks the stature to answer those questions.
After pursuing a match with the WBC champion for over three years, the "Body Snatcher" has finally been assured of his title shot. But even if he can prevail against Povetkin, Whyte's next fight will be a step into the unknown.
Related Topics