Indian commentator Harsha Bhogle has suggested that England all-rounder Jofra Archer could become a new Lasith Malinga.
In a conversation brought about after the ICC announced its Team of the Decade, Indian commentator Harsha Bhogle took on the same task on Harsha Bhogle – Voice of Cricket.
The 59-year-old was in the process of making his T20 Team of the Decade when he made a statement about England all-rounder Jofra Archer.
Harsha said, "Archer in the second half of the decade has been unmatched. I am going so far as to say that I won't be surprised if Archer becomes a Malinga".

"To me, in T20 cricket there is no greater praise than that", he added.
Everyone knows what a tyrant of a bowler Lasith Malinga has been in T20 cricket. With 390 wickets at an average of 19.69 with a strike rate of 16.6 is just stunning. Additionally, he has picked 107 wickets for his national side at an average of 20.79. The feat also includes a four-wicket haul and a five-wicket haul (Cricinfo).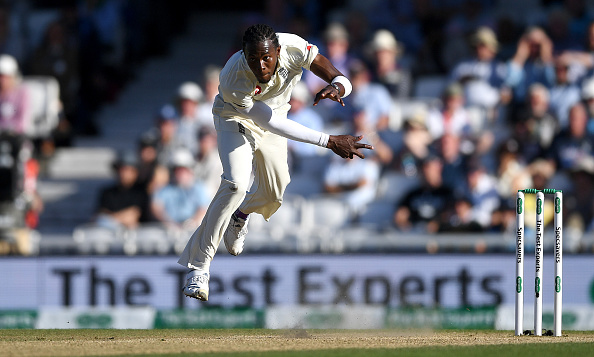 Jofra Archer on the other hand is just getting started. He has done wonders in the shortest format of the game for the franchise he represents. Since he has played only seven games for his national side, he hasn't gotten the chance to put on a show for England.

Nevertheless, he has picked up 146 wickets at an average of 22.40. Subsequently, he has scored 532 runs at an impeccable strike rate of 146.55 (Cricinfo). The stats show that West Indian-born lad is almost half-way there to becoming a Malinga.
So far, we have seen Archer at his best while bowling. We haven't seen him in full flow because captains and coaches decide to use him as a finisher.
In our opinion, he will do wonders with the bat if he bats at five or above. Only time will tell how good he can be, but as of today, he has the potential to be one of the greats and show that he deserves the comparison.
Related Topics