West Indian cricketers have a reputation for swashbuckling flair but some great players from the islands ended up representing other nations.
Chris Jordan
Born in Barbados where he studied alongside singer Rihana, Jordan came to England on a scholarship at prestigious Dulwich College and represents his adopted nation.
Jordan is a specialist death bowler in the shortest format of the game. With a reputation of 300-plus wickets in first-class cricket, the 32-year-old made his international debut in 2013.

Since then, he has played 97 games, out of which 55 are T20I. The Barbadian is preferred for the shortest format of the game over the others. Consequently, 66 wickets in 55 matches, with best figures of 4 wickets for 6 runs should tell you the story.
Jofra Archer
There's a debate that starts up every now and then about the next Jacques Kallis or Kapil Dev. Ben Stokes and Hardik Pandya were the contenders for the title. Jofra Archer is climbing the ranks.

The 25-year-old is a treat to watch. Although he is yet to prove his batting ability on international duty, his club cricket prowess shows that he needs more crease time.
Another talented Barbadian by birth, Archer has shown the ability to bowl yorkers at will. Subsequently, he has picked up 75 wickets in just 35 games across all formats. Given the right opportunity, we will witness the rise of this player from special to one of the greats.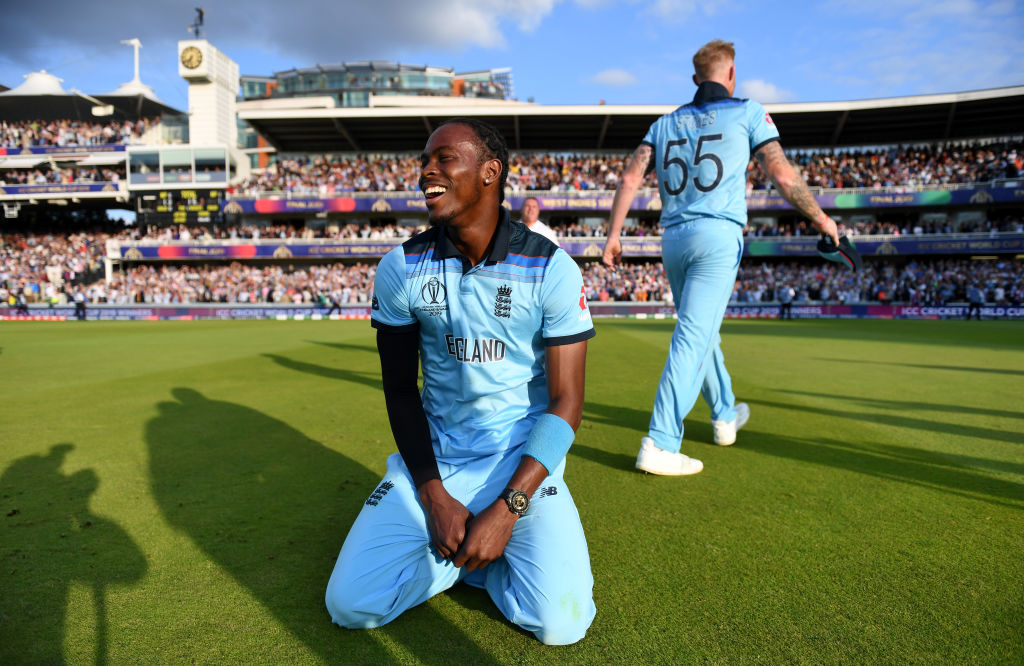 Devon Malcolm
Another of recent history's beloved West Indian cricketers, Devon Malcolm was born in Kingston, Jamaica and emigrated to Sheffield in 1979. He was a fierce bowler who produced a scorching pace to his deliveries. Between 1989 and 1997, Malcolm played 40 Test matches and 10 ODI games for England.
128 wickets with five five-wicket hauls and a couple of ten-wicket hauls is quite a record. In a short run of 10 ODI games, he managed to nab 16 wickets. Malcolm continued playing County cricket post-1997 until 2003 when he officially retired from all forms of cricket (Cricbuzz).
Related Topics