'The Test: A New Era For Australia's Team is an eight-part docu-series directed by Adrian Brown that first streamed on Amazon Prime on 12 March.
Given the time that has elapsed since, this review is perhaps a tad tardy. Yet it's a unique production people will be talking about for some time.
Football-lovers have documentaries such as Sunderland 'Til I Die, while rugby and NFL fans can get their teeth into the All Or Nothing series, which features prominent teams from each sport. However, until The Test arrived there was no such equivalent for cricket fanatics.
The title doesn't specifically refer to the longest format of the game but to the challenge that awaits a team seeking to win back approval of the Aussie public following the 2018 ball-tampering scandal.
Lowest ebb
When recording of The Test began Australian cricket was at its lowest ebb. Credit must be given first and foremost to those who gambled on sending cameras to document the aftermath of such a high-profile incident.
The cameras follow the national team – weakened initially by suspensions to three key players – to England for an ODI series, to the UAE for Tests against Pakistan and then across Australia for home fixtures in multiple formats against India and Sri Lanka.
Things heat up up as they jet off to India for a pulsating ODI series and, finally, head back to England for the World Cup and the Ashes.
After 18 months, The Test doesn't provide a fairy-tale ending but there's certainly a sense of the extended playing group and staff going on a positive emotional journey.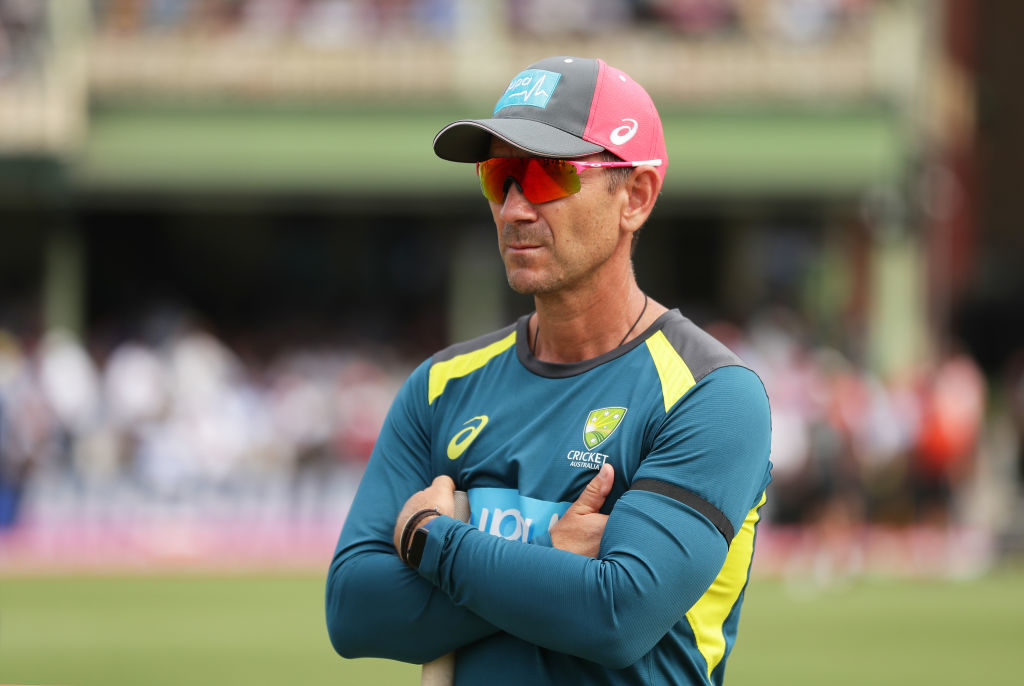 Charismatic coach
Justin Langer, the charismatic coach freshly installed after the Cape Town debacle, is the constant throughout, while impressive Test and ODI captains Tim Paine and Aaron Finch are also afforded plenty of screen time.
Through their words and those of a selection of team-mates – coupled with unprecedented filming access and outstanding cinematography – there's a genuine sense of being a fly on the wall through some gut-wrenching lows and rousing highs.
Viewers sit in on selection meetings and candid changing-room chats, while also being treated to skilfully curated footage of players in their own environments – be it their homes or hotel rooms. All the while, the considered words of prominent journalists provide a wider context.
The result is an extensive insight into the stresses and strains felt by international sportsmen and support staff alike, who face constant media and fan scrutiny.
Multiple stories
The Test profiles world-leading players such as Steven Smith and David Warner, while multiple heart-warming individual stories from less-renowned players are woven into the storyline.
Naturally, as with any production, the editing will have been extensive. Cricket Australia co-produced The Test and Langer had the power to omit anything he wasn't happy with. Yet there's a sense that, in general, this is as undiluted as it gets.
After tracking the group for a year and a half, it's difficult to avoid forming a positive opinion of the majority of those who feature.
As summed up by journalist Gideon Haigh in the closing scenes, Australia's current crop of international cricketers are more humble and a lot more likeable than many of their predecessors.
The Test is a must-see for cricket-lovers and general sports enthusiasts, while it is eminently watchable for those with limited knowledge or interest in the game.
Related Topics